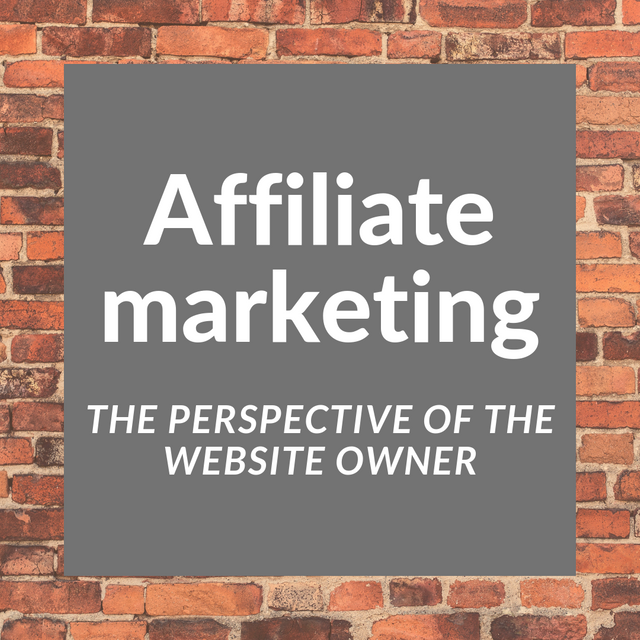 As an affiliate marketer one often tends to see the business from ones own perspective which is ok but it is also interesting to put oneself into the shoes of a business that runs an affiliate program.
Let's say you have a very interesting idea and you launch a new website. Now you have a big challenge which is to present this project to the world. You have many possibilities to do so but most of them come with a cost. You can put ads on social media. You can pay influencers to speak about your project or you can post articles in many places that link back to your website. In general it's always resource consuming to market your project.
With an affiliate marketing program you can outsource the marketing of your project
Instead of promoting your project yourself, you can outsource the marketing to people who know this project already, the people who have already signed up to it. These users get an url of your project that they can promote. When new users register through such an url, the member who referred the new user gets a compensation of some sorts. The advantage is that you encourage your members to recruit new users. You also directly make them your ambassadors and they will not talk negatively about your project since they want to recruit new users for your project.
An affiliate marketing program allows a much better cost control
When you want to launch your project it is very difficult to evaluate the results that you are going to have with a traditional marketing campaign. It's possible that your campaign is very successful and you get a lot of new users for your project but it can also be the contrary.
With an affiliate program you have the costs always under control. You can pay the referrers with a fix amount for every new user or you can link it to the activity of the new users and you will always now how much percentage you have to deduct to pay for the affiliate program. If you are running a shop you can determine a percentage of the price that goes to the referrer and so calculate your costs.
Affiliate marketing is a very powerful tool for website owners to develop their user base or their sales.
There are also risks linked to this concept
As a website owner running an affiliate program, you risk to encounter users that want to cheat you or that use traffic sources that are dubious or illegal like spamming. So a website owner needs to be aware of that and he should be able to kick people out of the program when certain rules are broken.
As an affiliate marketer you are not only making money for yourself by promoting other websites or services. You are actually helping these websites to get customers. What you should be aware however is that you promote only websites, products and services that are legitimate. If you promote things that are obvious scam, you not only participate actively in this scam you also tarnish your own name and all your work to build up a brand and a name will be for nothing.
---
My projects:
@help.venezuela : a program that supports steem users from Venezuela.
HVOTE : A token that is underlined with a real steem account. With the sales of tokens, the Steem Power of the account is increased. The votes are sold on smartsteem and together with curation rewards, the account produces real economical value. Big token holders get upvotes from the account.