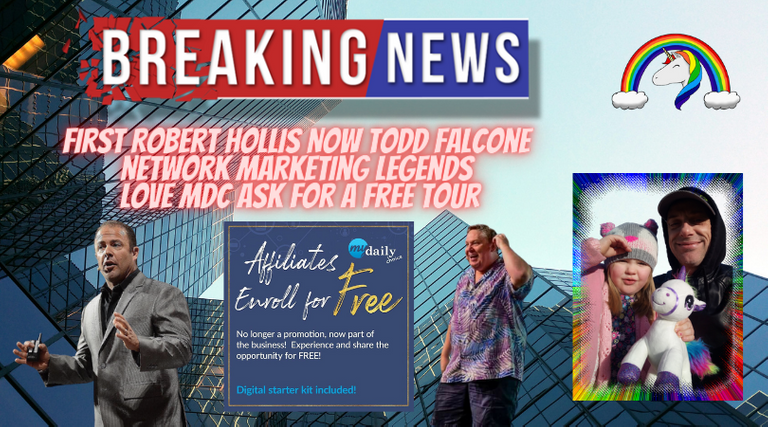 First Robert Hollis comes out of retirement and starts building My Daily Choice with his wife.
Robert Hollis is an author, speaker, personal coach and mentor to thousands.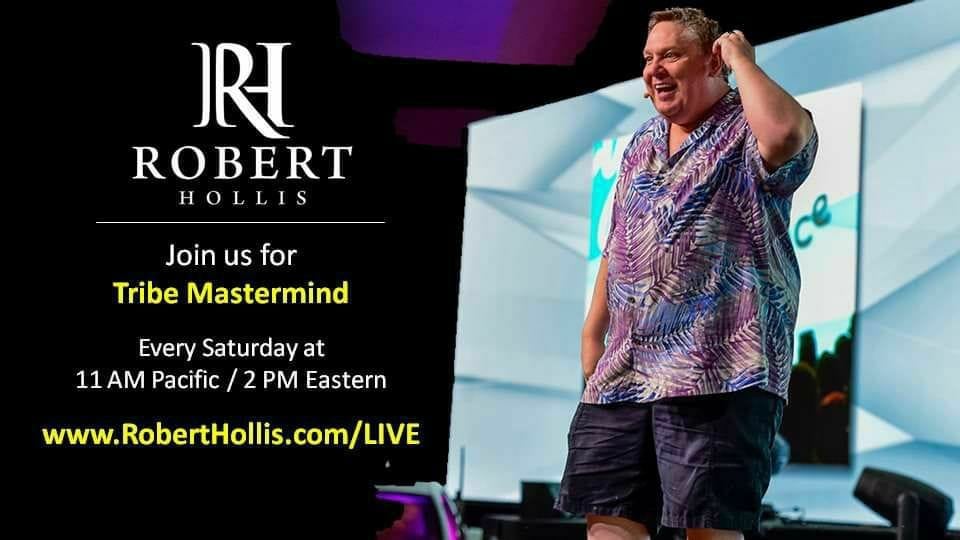 In an effort to create more millionaire success stories worldwide, and to continue his Give-It-Forward philosophy, Robert has created an online mentorship program grounded in social media.
Robert believes this combination of social media and education/personal development is a missing link in the Network Marketing industry. The membership goal of Robert's Tribe is over one million; currently, it has an enrollment of over 187,000 students and continues to climb daily.
NOW....
Todd Falcone has decided to do the same.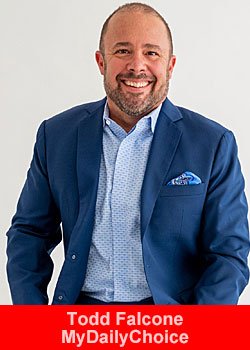 Industry Veteran And Top Trainer Todd Falcone Joins MyDailyChoice.
Todd Falcone has dedicated over 30 years of his life to the Network Marketing industry and has built several very successful businesses during the span of his career as an active distributor in the field.
As one of the most accomplished trainers in the industry, Todd has spoken in over 25 countries to audiences of over 10,000 people teaching individuals about the fundamentals of success in Network Marketing.
He is the President of Reach4Success, LLC and is the author of several powerful training programs and books, Little Black Book of Scripts, Fearless Networking, Insider Secrets to Recruiting Professionals, How to Win in the Game of Prospecting and Cracking the Code to Success in Network Marketing, just to name a few.
For the first time in 15 years, he has chosen to return to the field to build a MyDailyChoice business.
In an interview Todd said about why he chose MyDailyChoice, Todd stated:
"I am so grateful for the experience and opportunities as a trainer to the industry. My first love in Network Marketing was being a distributor and I'm excited to put my training, knowledge, and experience to the test. This is the biggest career move for me and I look forward to helping a lot of people along the way.
I am excited to announce that effective IMMEDIATELY, I am coming out of retirement to join MyDailyChoice and will be spending 100% of my time driving the continued growth that has been happening in the company for the past six years. It takes a business that is truly AMAZING for me to step back into the field and build. In fact, I never thought I would ever be back in building mode, but what is happening here is simply too good to resist.
When I look at the MDC products, corporate leadership, compensation plan, and systems available to its Affiliates, I truly believe that this company will be a legacy company one day, and I am excited to be part of that journey."
When legends join your ranks you know your on the right path have you took the free tour yet if not click the image below and take a free tour today.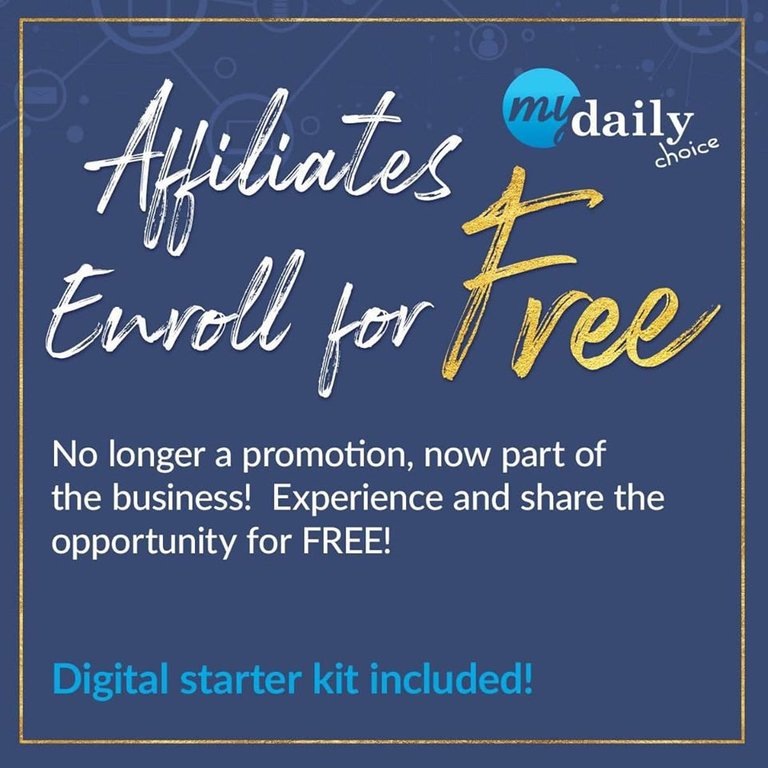 Are you struggling with hive here is a FREE Guide


Learn all about personal development and how to build multiple streams of income.