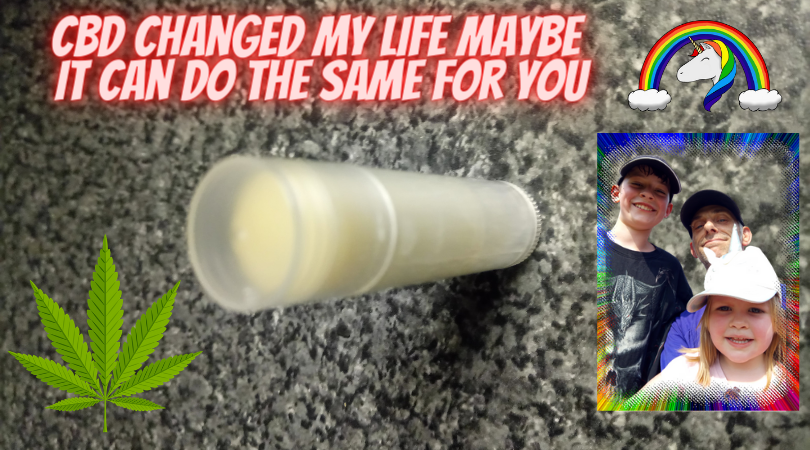 My life was a mess just over 6 months ago roughly, fighting mental health issues is no joke especially when you have to deal with 3 of them at the same time.
I have a diagnosis of treatment resistant paranoid schizophrenia , complex PTSD and OCD.
I have been battling this for 17 years and it has been tough but there has been a few things that have helped me along the way.
One of the things that have really helped has been CBD.
How to make CBD Lip balm?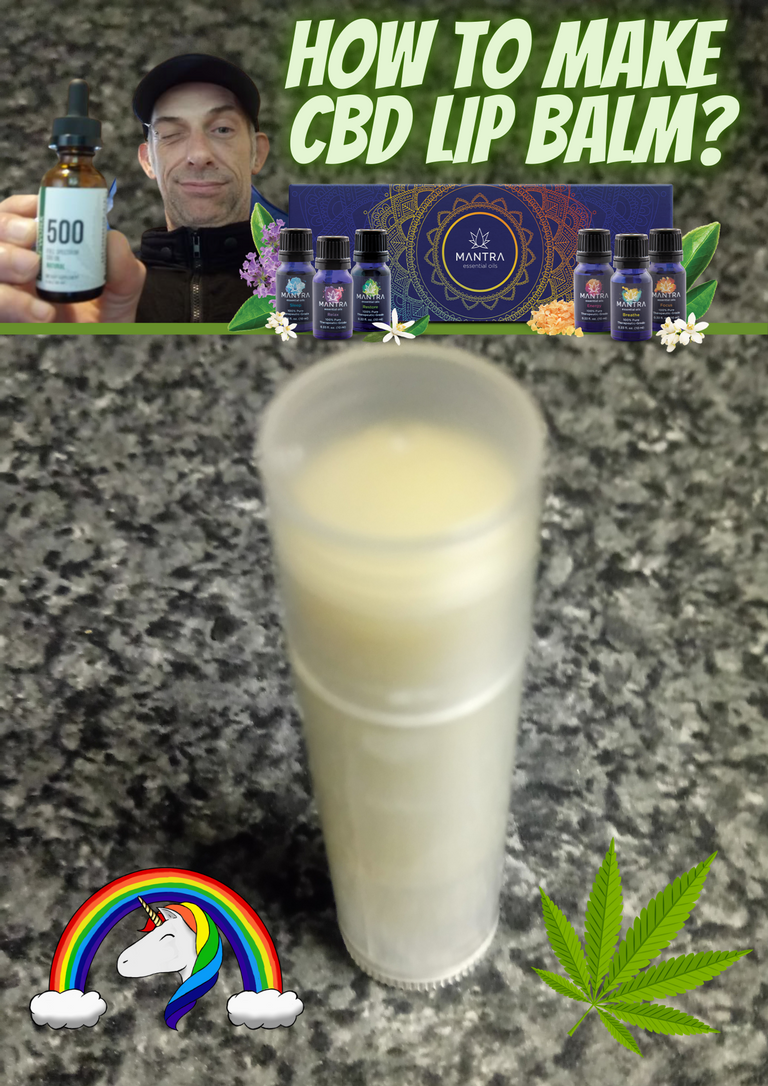 EASY TO FOLLOW DIY RECIPE
CBD infused lip balms are available to buy, but i will show you exactly what goes in your weed lip balm so you can save money!
This CBD DIY recipe is very straight forward and easy to follow.
You will need beeswax pellets, coconut oil, shea butter, essential oil, and a CBD tincture.
INGREDIENTS
2 Tbsp Yellow beeswax pellets
2 Tbsp Pure organic Coconut oil
2 Tbsp Shea butter
6 Drops Mantra essential oil https://bit.ly/35TRdcy
1mg Hempworx CBD tincture https://bit.ly/3orxcjE
This recipe will make about 10 lip balms.
Use the best quality ingredients for the best results.
TOOLS
Small Double Boiler
Lip Balm Tube & Holding Tray
Glass Lip Balm Containers
Pipette
INSTRUCTIONS
Place the beeswax pellets and pure coconut oil in a small double boiler and heat slowly untill melted.
Once melted, add cbd tincture and essential oils.
Pour the liquid CBD balm mixture into lipstick tubes or tiny jars.
If your not very good or new to pouring i suggest using a pipette.
The balm will begin to solidify within a few minutes.
Once your cbd lip balms are solid, keep at room temperature.
Variations can be made using this recipe like the type of essential oil you use.
Full spectum or broad Spectrum CBD tinctures.
You can also change the shea butter for another type of butter or oil like avacado.
These CBD lip balms make great gifts my family love them
Don't want to make your own but want a lip balm reach out i am sure we can come to some agreement.
Looking for ingredients reach out i have top quality cbd tinctures and essential oils ask me.
Are you looking for ways to earn an income online?
FREE Video Shows You How to Be Part of the CBD Revolution!
https://bit.ly/3grwtMH
Set your own hours
Weekly and monthly commission payouts