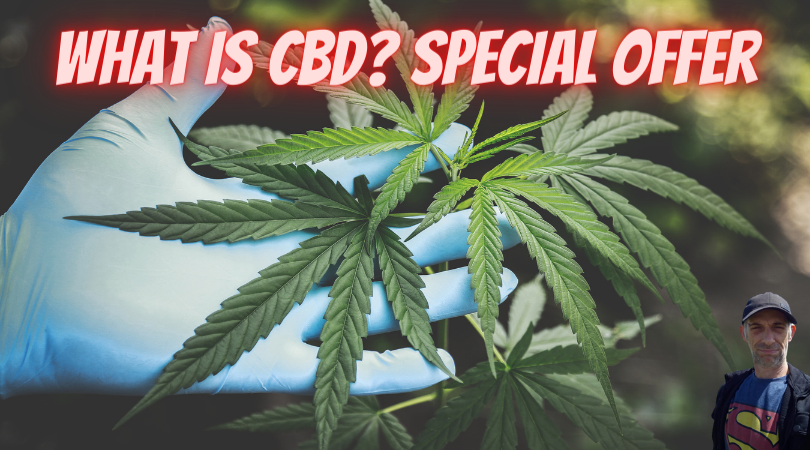 In this post i will quickly cover what is CBD and make you a special offer we have going on right now.
So what is CBD?
CBD stands for cannabidiol, which can be found naturally in hemp plants.
It is one of many types of cannabinoids found in hemp, and happens to be one that offers many benefits to our health and wellbeing overall.
Many people associate cannabinoids with marijuana, but CBD and marijuana are not the same thing.
Marijuana contains a cannabinoid called THC, which is what results in a "high." CBD is a cannabinoid that is not psychoactive.
It only contains trace amounts of THC, so it won't make you feel high.
CBD supports a healthy immune system and brain function, and it promotes a healthy mood.
It can even improve the appearance of your skin.
In short, CBD supports what makes you, you.


How does it work?
The endocannabinoid system (ECS) is a complex cell-signaling system that is believed to be responsible for homeostasis.
It's believed to maintain the body's biological balance in response to environmental changes.
This has far-reaching implications because endocannabinoid receptors can be found nearly everywhere: organs, the brain, immune cells, tissues, glands.
CBD is believed to affect the body's endocannabinoid system by targeting and stimulating these receptors, specifically the CBD1 and CBD2 receptors. CBD supports the healthy immune system, and we're just beginning to unlock the possibilities.
What do "broad spectrum" and "full spectrum" mean?
Both broad spectrum and full spectrum CBD offer many benefits.
The right choice depends on your preference.
Full spectrum CBD has all of the beneficial compounds found in hemp, like terpenes, flavonoids, fatty acids, and cannabinoids, including trace amounts of THC so won't get you high.
Broad spectrum CBD offers similar benefits, but doesn't contain any THC at all.
The Offer Limited Time.
EU and US: Smile, we're about to make your day…
Shop* ALL 1500mg Broad Spectrum CBD tinctures for only $99!
From Peppermint to Strawberry Guava, stock up on all your favorite flavors and enjoy all the benefits of our Broad Spectrum tinctures, with THC not detected.
Visit my website https://bit.ly/3i8Ddz6
Promotion details below this image.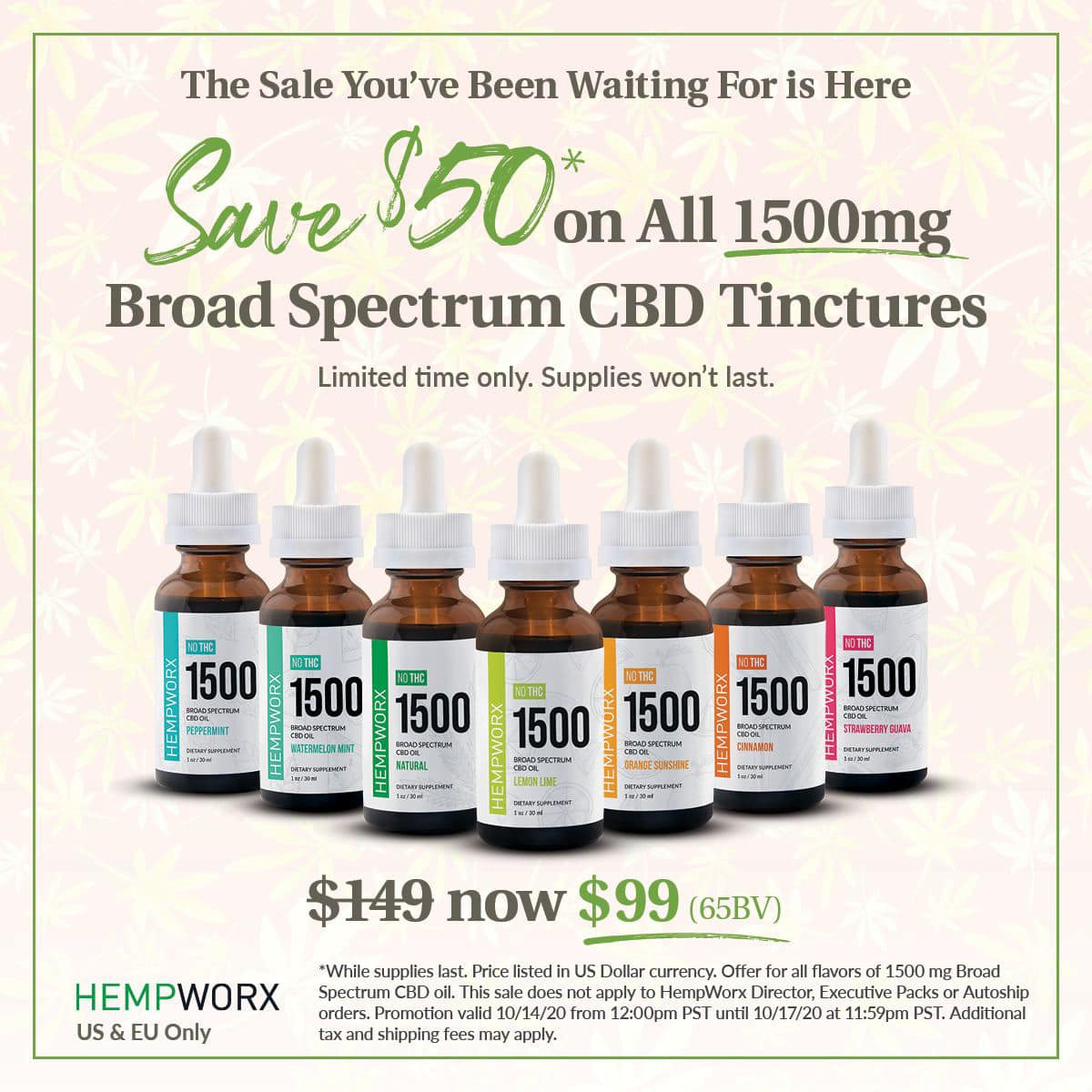 *While supplies last.
Price listed in US Dollar currency.
Only valid for US & EU orders.
Offer for all flavors of 1500 mg Broad Spectrum CBD oil.
This sale does not apply to HempWorx Director, Executive Packs or Autoship orders.
Promotion valid from 10/14/20 from 12:00pm PST until 10/17/20 at 11:59pm PST. Additional tax and shipping fees may apply.
Want to start your own CBD business today take the free tour to learn how?
THE FREE TOUR https://bit.ly/35mG7fO
I can help you build your business and teach you how you could be earning a commission by next week so after you have taken the free tour above contact me via Telgram or Facebook
https://t.me/benthomasUK
https://www.facebook.com/benthomaswwd/
Like this post please comment and upvote your support is much appreciated, new to hive get The Hive Guide FREE Today