Morning fellow CTP Talkers and Steemians,


*image is a screen shot of my blog feed
Part of this blog post is inspired by @jongolson. I was browsing through Discord last night, and I can not remember the specifics but Jon had a screen shot up similar to mine. He said something about how showing this should show people that Affiliate Marketing works. So I started to think.
I know that Steem is not affiliate marketing, CTP Talk is a tribe built around Click Track Profit that is affiliate marketing and that I am a proud member of. But there are similarities and they work together.
$13.77 in value in the screen shot of this one blog post. Yes that is rare but it does happen. As time goes by and I blog more I am sure I will get more of this high values.
My point is, if you are an affiliate marketer or looking to become one, Steem is the place to be. While you are building your business you also got the side business of blogging, interacting with people, building relationships and so on.
Use the block chain to your advantage. Learn and earn on the block chain while you work on building your Click Track Profit affiliate marketing business, any affiliate marketing business you are in.
It is all wonderful stuff.
I have been so busy blogging about different stuff lately that I have not done any price reports so here it goes.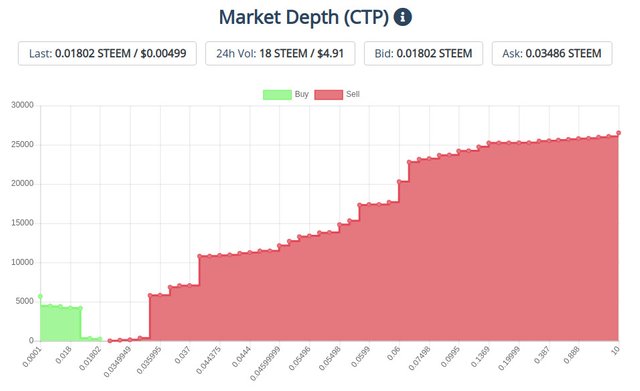 Steem: $0.272261 USD (23.72%) 0.00002672 BTC (23.76%) Hey @jongolson remember your tweet! lol
Bitcoin: $10,187.72 USD (-0.09%)
So ya, my blog post this morning was back to my basics, why I ended up on Steem, it is because of CTP. A fantastic joining CTP and Steem have been for me. And it can be for you also.
---
Don't forget you can follow me on twitter: Join me on Twitter
Get FREE crypto at CoinBase: Free Crypto



Have a great day all.
Bradley