Morning fellow CTP Talkers, Steemians, and Red Fish Rally peeps,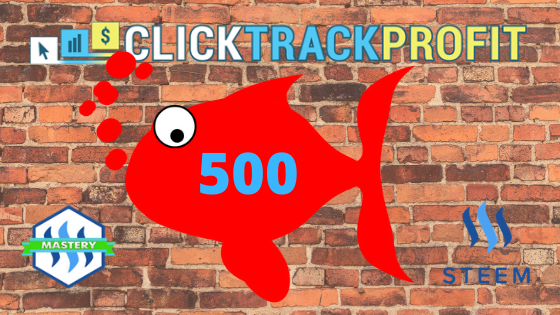 Here I am, 1:50 in the morning, anyone that has been faithfully reading my blog posts know I have been going through a cluster headache season. The good news is they are almost done. I got one now (almost gone, as I can type) this is the first one that I have had in 3 nights. And that is the way it works. They ease off, makes you think they are finished and BANG at least one more just to say good bye! lol But it is a great excuse to pump out my first post for RFR500.
The back ground of my graphic today is a brick wall and there is a good reason I chose it to go with this post. I was contacted by a brand new Steemian yesterday and I am going to name names so you can visit them. @lucid-observer.
Now I don't know but I assume that I was Private Messaged because I won Red Fish Rally 100 for December. The conversation:
"I'm trying to join redfish ralley contest but I don't have enough RC to even comment on a post. Any idea on how to get more RC? This system seems very detrimental to onboarding new users and I'm struggling to getting accustomed to these limits. Thank you!"
So, seeing I have been on Steem almost 6 months, seeing I won RFR100 for December, seeing I have been blogging about Community I decided to delegate SP to this member. My first ever delegation. I remembered when I joined Steem I got an automatic delegation of 15 SP. This member how ever they joined got zero. I did a SP lease for 30 SP to them to get them started. And it felt good. Oh, and if you got time, read their introduction blog post. (https://steemit.com/introduceyourself/@lucid-observer/my-first-post-a-purpose-through-writing-and-blockchain).
I hope @lucid-observer you find your way and look forward to reading your blog posts.
I don't know how many of you Red Fish people have been reading my blog since Red Fish ended in December but I have tried to be busy. My main priority is still CTP Talk and my Click Track Profit Business but after being gifted 100 SP for winning and winning another 500 SP from @flaxz and seeing what having that extra SP could do for me I started using earnings to by Steem and lease SP. My current SP is 299.064 STEEM (+2,858.768 STEEM) for a total of 3,157.834 SP and I am loving being to give good upvote values. But now it got me to want to get to 30,000 or 300,000 SP. lol Will work on that.
And I might as well continue with my little report I give most every day.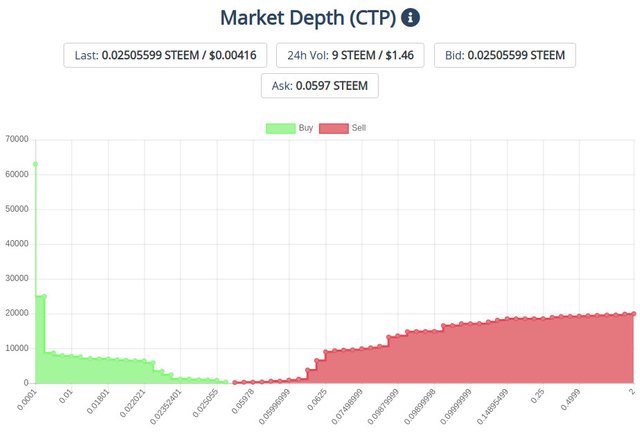 24 hour volume trading has been low, that does not surprise me at all. It has been so active.
Steem: $0.164637 USD (-0.09%) 0.00001751 BTC (-0.25%)
Bitcoin: $9,403.14 USD (0.14%)
Anyway, I am very happy that the Red Fish Rally is back and I am in on the 500.
---
Don't forget you can follow me on twitter: Join me on Twitter
Get FREE crypto at CoinBase: Free Crypto


Have a great day all.
Bradley