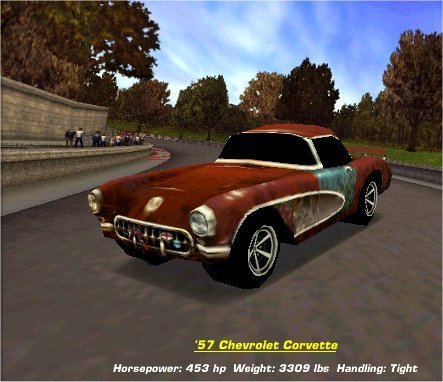 The 1957 Chevy Corvette was one of the lighter weight vehicles from the game. I only had 4 different paint jobs on this year/model car. The Rust Bucket pictured above was one of my favorite for the '57 Vette. I thought I had a Convertible vette but I can't find a picture of it if I had one. I also can't remember if there were any Chop Top for this year/model but if there were I didn't have one.

I had two of the blue/silver or silver/blue at different horse power (below), the lower horse power one did not have the scoop sticking out of the hood.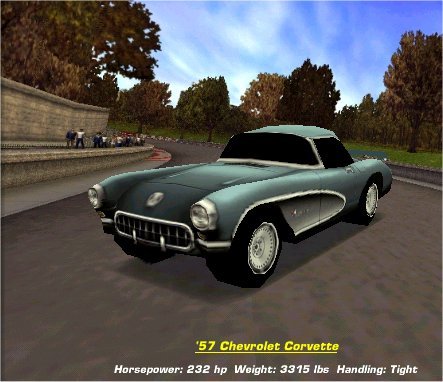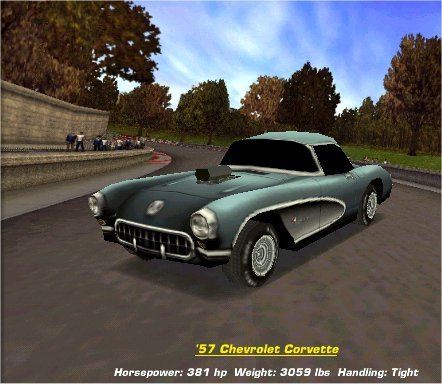 and the back of the Silver Vette (below), I didn't like the spoiler that got added to some of the cars when adding parts for racing but it helped the car sometimes.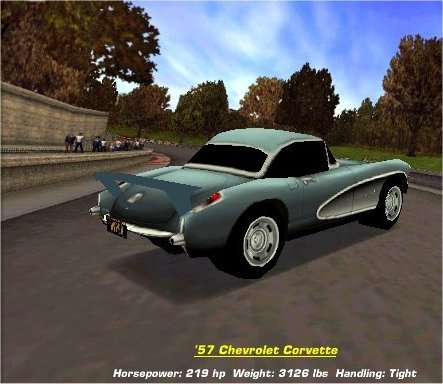 The Flame paint job was another favorite of mine (below)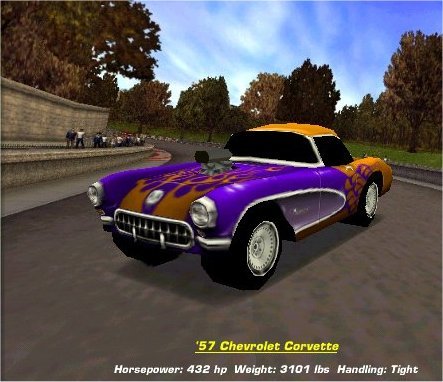 Last is the Scallop paint job (below)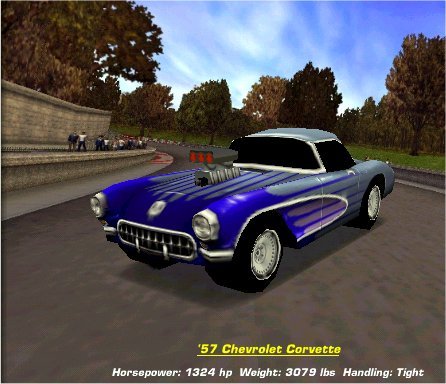 I did get an in race picture of the Charger Rust Bucket racing a Convertible Vette Rust Bucket (below)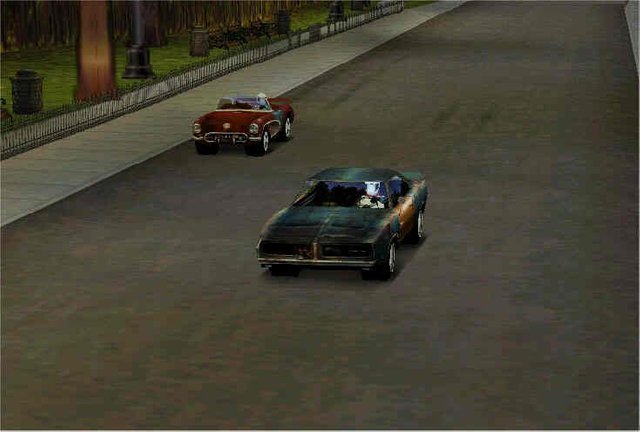 I've checked my crypto and tokens again as usual.
My CTP BusyLion badge

Thanks for reading and have a great day or night or what ever it is where ever you are :-)