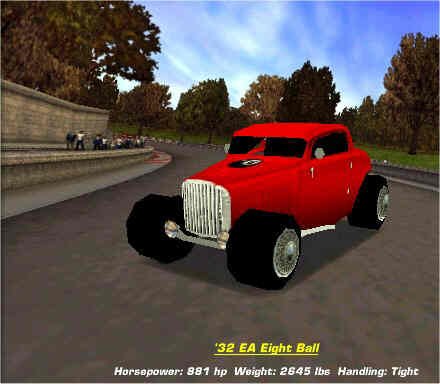 Yes I'm still posting screenshots of cars from the old MotorCity Online game. This one was one of the most sought after special cars and I don't remember why or how it was aquired in the game.
Sometimes things get forgotten but at least I have the screensshot.
I was given help for setting up the car to run at it's best for any track so it wouldn't have to be changed for each race and I set them up the same at all three servers I was on.
If you read my first post about the MCO game, you might remember that I said members (or players) were allowed to be on three servers with their one paid account.
I might be posting some more car pictures and no I still didn't pick a favorite.
Oh, btw, my name in the game was Hyper Lion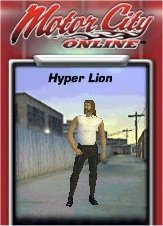 Below is a screenshot of on of the "winnings" check thing I got for being Top Dog at Tornado Flats race track. I think those were a once a week thing at each track.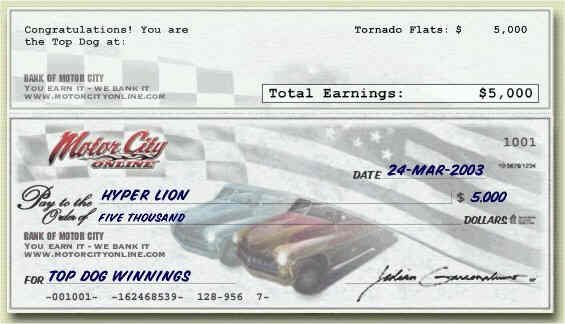 Next I have one screenshot of one Profile summary after I got 100 cars in the one server (x-roads or crossroads), please ignore the url I had in that info for a car list. The url is old and no longer online.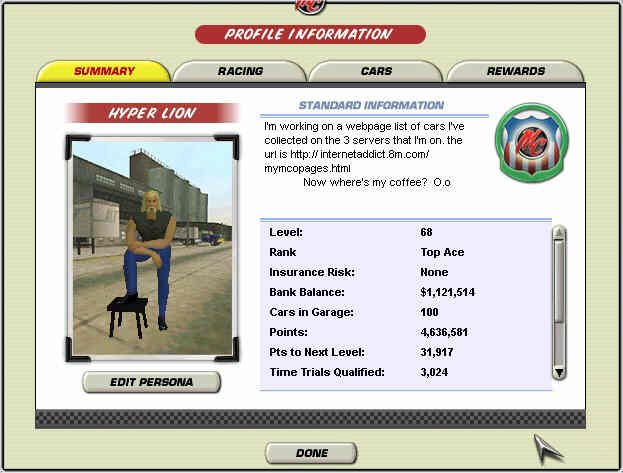 And again I'm wishing I had gotten more screenshots.
I've checked my crypto and tokens again as usual.
My CTP BusyLion badge

Thanks for reading and have a great day or night or what ever it is where ever you are :-)