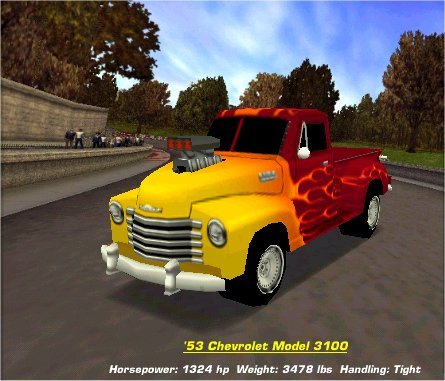 The trucks in the racing game did ok but at 3478 lbs. they were not as heavy as the '47 Cad Series 62.
The '53 Chevy Model 3100 above with Flame paint job was one of the good ones even if it wasn't a Chop Top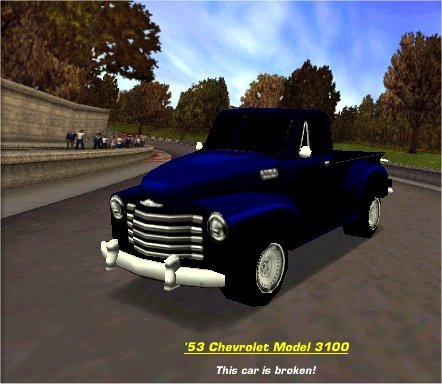 The '53 Chevy Model 3100 Blue (above) had not been finished with engine when screenshot was taken. If it says This Vehicle Is Broken at the bottom that means something was missing.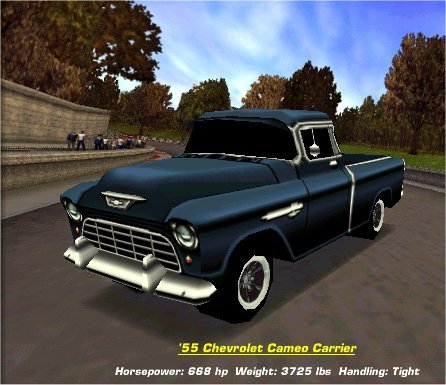 The '55 Chevy Cameo Carrier Chop Top Blue (above) was more expensive than a regular Hard Top and a little heavier than the '53 Chevy Model 3100
I also had a regular Hard Top Black, not finished (below)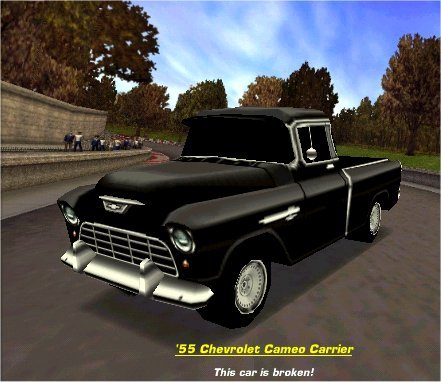 And the last truck was the '56 Ford F100 - (below) the Chop Top Let It Snow and the regular Hard Top White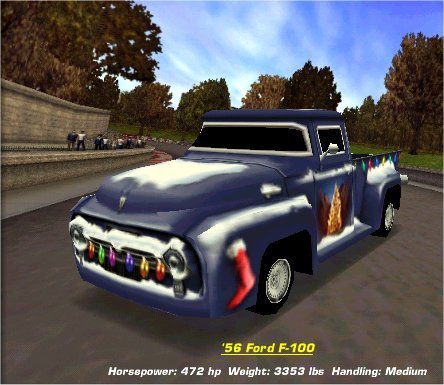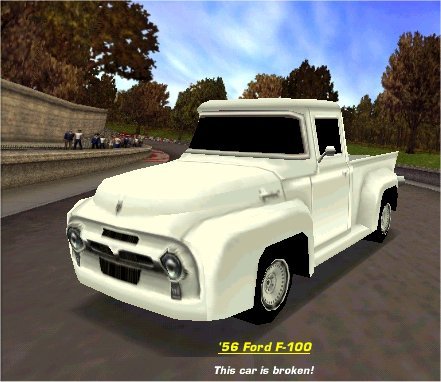 Below is the Ford F100 Chop Top Let It Snow rolled during a race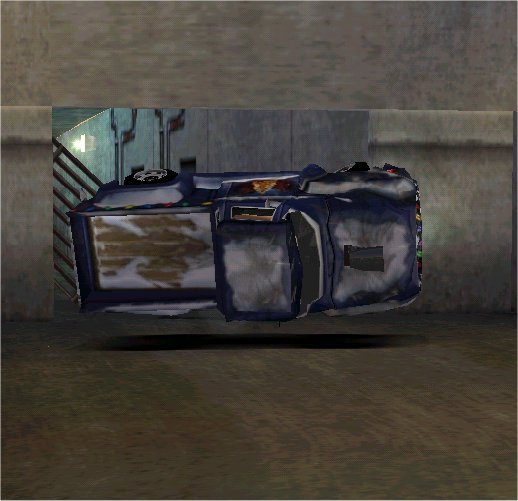 And the back of that same truck showing the license plate which the players screen name showed on. In case you can't read it, it says HYPER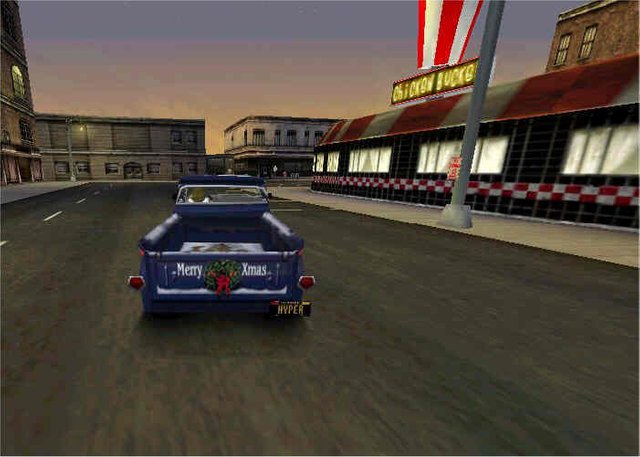 I've checked my crypto and tokens again as usual.
My CTP BusyLion badge

I have to do two more posts to get the Steem Mastery on ClickTrackProfit :-)
Thanks for reading and have a great day or night or what ever it is where ever you are :-)