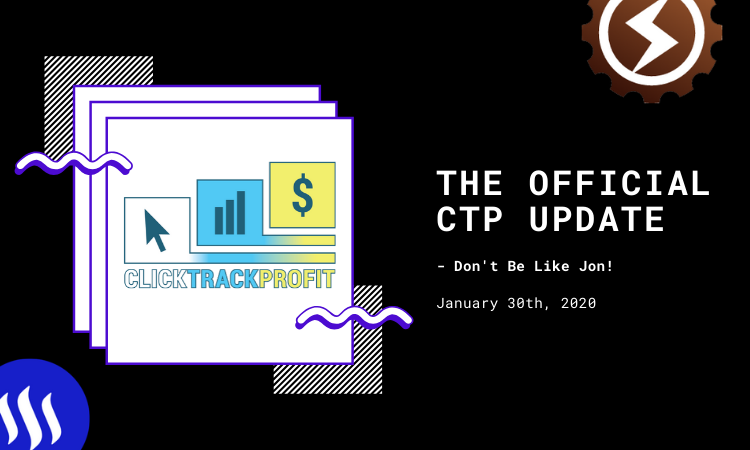 We've got some news to go over in this update but first....
Story time!
As you may or may not know, how ClickTrackProfit came to Steem was because @JonGOlson screwed up with his business....
He put all his eggs in one basket and that basket was...PayPal.
You see, Jon got started in online business in the late 90's and early 2000's. Back then, PayPal was new and was THE way to accept payments online. Sure there were others, but PayPal ended up being king.
So for 17 years, Jon relied 100% on PayPal. He paid his mortgage and all his bills with the profits he made from his online business, being directly deposited into his bank account thanks to...PayPal.
Then about 3 years ago, PayPal told Jon he was no longer able to use their services and poof...His business crashed and burned.
Jon made a critical mistake and that was putting all his eggs in ONE BASKET when it comes to accepting payments online.
Jon sees the same mistake being made by many others in the affiliate marketing world, but now they are relying on credit cards as their only form of receiving payments. This troubles Jon!
So Jon partnered up with this slick coding type guy named @BlainJones and created a 'go between' that allows affiliate marketers to accept MULTIPLE forms of online payments...And they do NOT have to put all their eggs in one basket!
It's Fire-Pay!
And it allows everyday online business owners to accept...
Credit Cards
CoinPayments (dozens of crypto options)
CTP Token
Steem-Engine tokens
Magical!
So don't be like Jon! Don't suck at business as much as he did in the past and rely on one form of payment...Diversify and decentralize :)
A Side Note About Fire Pay!
Why did we build on Steem? Why did we bring and continue to bring our members to this blockchain?
Simple...It's community! You can essentially 'plug into' a community of blockchain enthusiasts with ease and build networks that can grow for a lifetime. And now that CTP members are becoming more comfortable with the blockchain, they are starting to realize the power of this...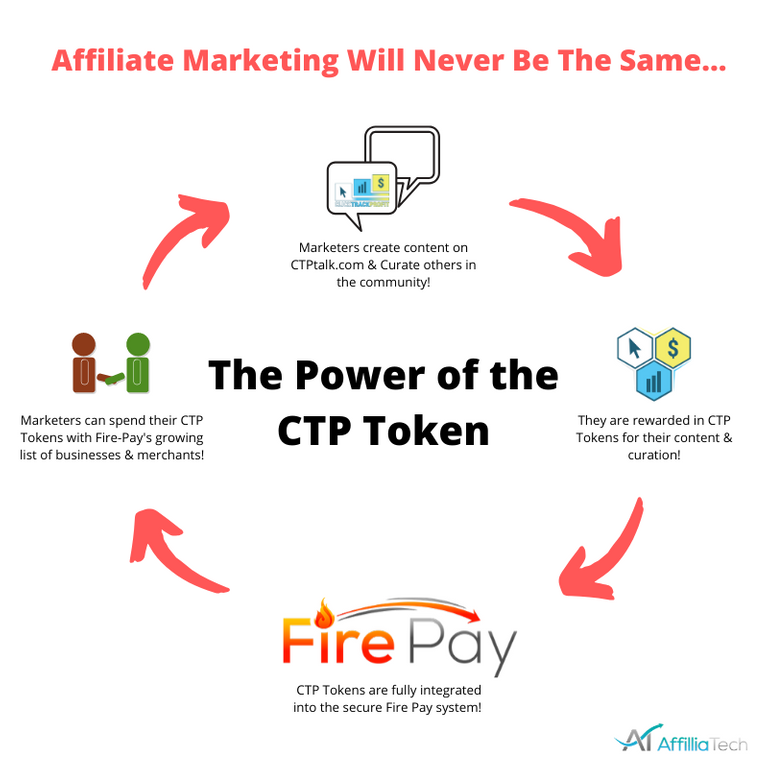 You get to plug into a supportive community of like minded entrepreneurs, you are rewarded for your efforts and then you get to spend what you earn here on amazing products and services offered by Fire-Pay merchants.
To us...It just doesn't get any better!
And we believe this is the future of online business....Without any of the shackles and abuse that comes with centralized payment processors!
---
Vote For Your Favorites!
What's old...Is new again!
We re-introduced our Top Sites feature inside of CTP this week!
And allowed program owners to now stick a voting badge in their websites to get their members to vote for their favorites...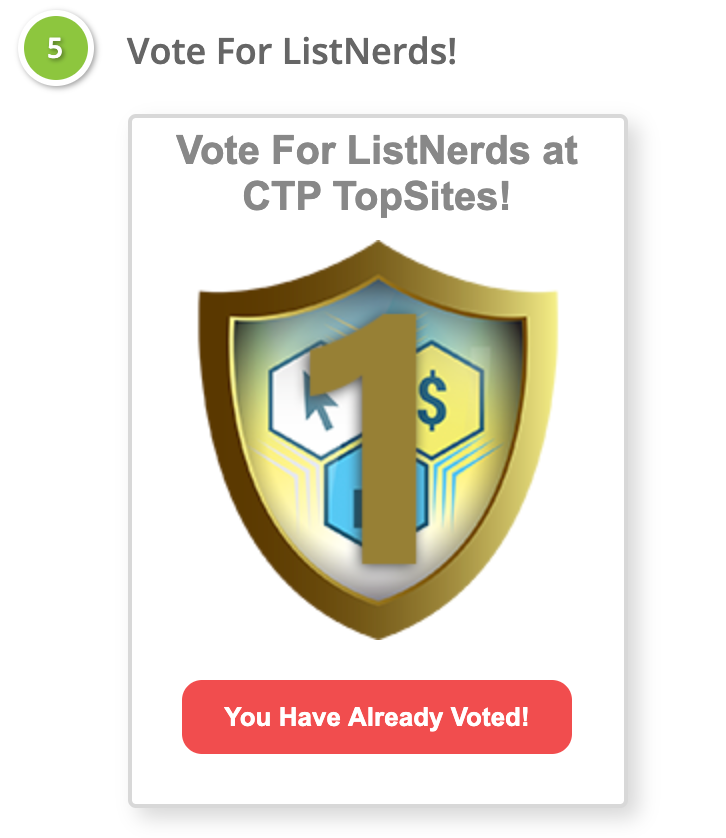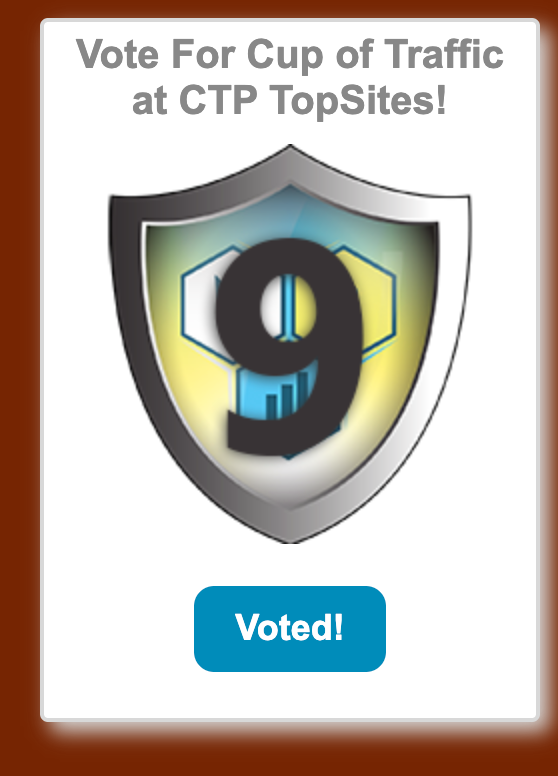 Every Sunday, our Top Lists are rearranged according to rank, and the Top 25 are featured within the ClickTrackProfit members area...
We take into account many factors in our rankings, from new users joining, Alexa ranks but most importantly...Member votes!
This is your chance to tell the owners in CTP what you think about their programs and support those that are delivering big value to their members!
Who will be Number 1 this upcoming week?
Vote now and determine the Top Sites!
---
Webinar Tonight!
You hate to see it....
But we're about to throw up a link to our Facebook group! And even worse....Ask for you to 'Like' it...!
That way you can be notified when we go live tonight at 8pm eastern for our 'Thursday Night Live' webinar!
We'd love to have you come by and learn about everything that's taking place with CTP, the token, Fire-Pay and ListNerds....
We know....It's Facebook and it kills unicorns :(
---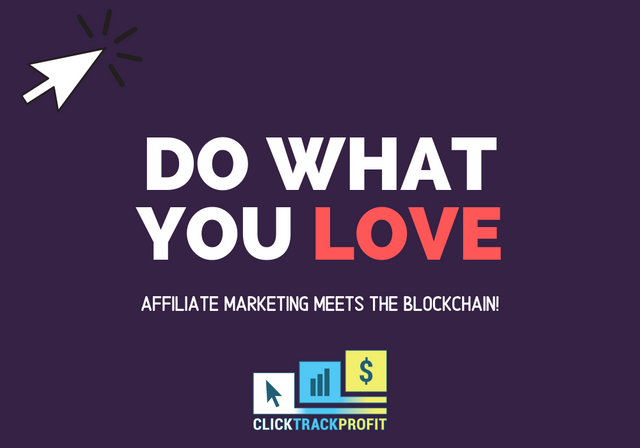 Learn more about the CTP, CTP Token and the Fire-Pay IPI:
Join our Telegram Group -
https://t.me/joinchat/H0LeUAqPVYF1abiUNcmsCg
The Union Is Here!
Blockchain meets Affiliate Marketing....
CTP Condenser - https://www.CTPtalk.com
CTP Token on Steem-Engine - https://steem-engine.com/?p=market&t=CTP
CTP Token on SteemLeo DEX - https://dex.steemleo.com/?token=CTP