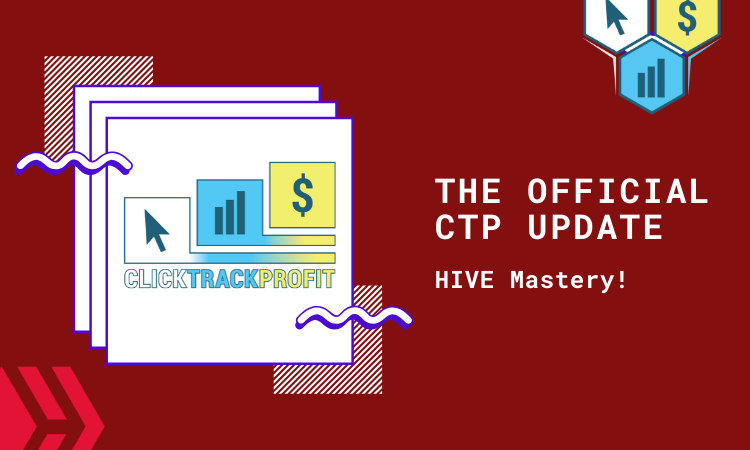 Big news on the ClickTrackProfit side of things today....
The move to HIVE within our training has been...A process ;)
And every time we think we've switched over and all the lessons have be changed to reflect the HIVE blockchain...We get a note from a savvy member that we missed one lol
One of the (hopefully) last training to get switched over is...
Hive Mastery!

What is Hive Mastery?
It's a big part of getting CTP members to USE the blockchain...And are rewarded by unlocking tasks every step of the way.
So after you make 5 posts on HIVE (or CTPtalk.com) your 'badge' gets unlocked and you work towards making 10 posts. Then to 25 post...And once you create 200 posts on the blockchain....You've earned your 'Hive Mastery certification!'
We think it's a fun way to encourage people to actually use the blockchain and get involved in the community :)
And up until last night, it still showed the older blockchain...Now it's 100% on HIVE!
So what are you waiting for?
Start working on your HIVE Mastery right now and check out all the new updates we've put in place over the past few weeks. And as always, if you need any help with anything within CTP or on the blockchain, let us know :)
CTP Scavenger Hunt Now Able To Be Integrated Into LFMVM


We developed a quick little script that now allows LFMVM viral mailer owners to integrate into the Scavenger Hunt!
With all the attention and activity it's been seeing thanks to the #LukeIsAlive challenge spearheaded by @flaxz , we thought it was the right time to open it up for the largest viral mailer script in the market!
And to go along with that, we've slashed the prices of all Scavenger Hunt tokens to get more owners the ability to take part in the Hunts!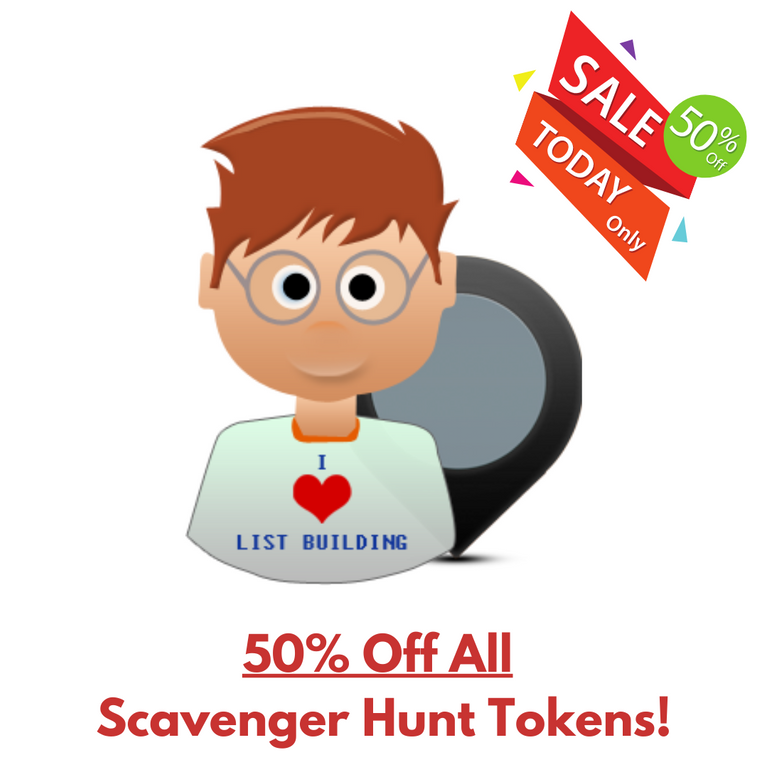 If you would like more information on the LFMVM Script Integration or on the token specials...Be sure to join our Telegram group and we'll give you a helping hand :)
Random Improvements & Gossip
We mentioned a few things on our live stream webinar last night...
We're working on the ability to 'tip' CTP members on the posts they are making on CTPtalk.com ! We're learning more about our condenser every day and this will allow you to reward content creators on our front end after the 7 day payout window. This is very close to being done, stay tuned for that!



The SWARM feature is VERY close! We had hoped to have this completed for you guys last night but we decided, it's better to get the coding done properly instead of rushing the release...You can take a peak at our 'tracking' of how the SWARM will work here! This is going to be awesome and encourage much more engagement on CTPtalk!'



Remember...It might be tough to get upvotes on HIVE at first, and it should be...You want to build your reputation and grow in your content creation journey. But when you make a post on CTPtalk you are plugging into a community that WANTS to upvote you, now! Make sure you add your comments on this post and other CTP posts, so that we (the community) can upvote you!