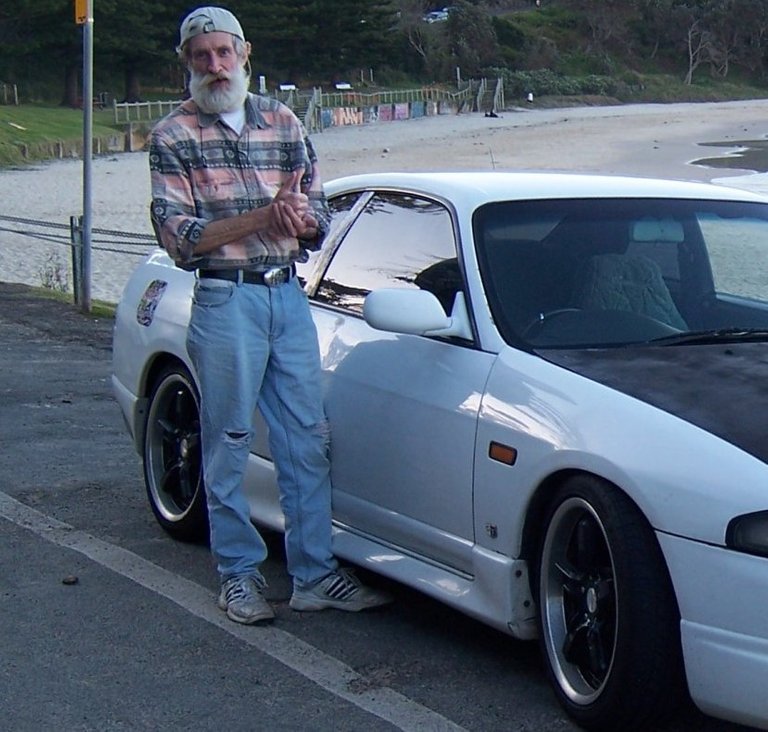 Me with my lunatic asylum
G'day from Rob P. Cruisin,
An introduction to me and who I am.
This is not my favourite subject talking or writing about me.
But after a certain article
by Jon Olson I felt I had better do something.
First up I am Australian (aussie) and no one special and I don't seek attention but I freely admit that I am a sarcastic arsehole.
Yes I love sarcasm and amongst the right people it can be the best fun and a really good laugh.
I know a lot of people don't like it and are offended by it.
So it would be fair to assume I don't get on to well with people like that and I get pissed off when someone says they like humour but can't handle sarcasm, it just says to me they are not a person who is not honest.
I don't tolerate idiots, morons, scammers, hackers, lowlifes, thieves etc I am sure you get what I mean in that regards.
Online my biggest pet hate is the line, Let me show you how to make a million dollars for free. What a load of BS
If I made a million online I am not telling anyone because I want to make my next million and if I shared how I did it then I have just given away a million.
So I will go out of my way to get up and really offend people like that there is nothing that they can say to me to offend me.
I have heard it all in life and have had to deal with things most people wouldn't and have never come across.
So a quick timeline on me. You don't need to know about before that as that is a book by it's self.
40 years ago approximately I went into the armed forces here in Australia and did 3 years in the special forces.
Upon leaving I went into business for myself as a Limo driver specialising in security work with high profile people.
I did that for 4 years but sought more in life so I sold my Limo business, after looking at many things I joined the New South Wales Fire Brigade as a firefighter.
I specialised in Hazardous Materials and Rescue and climbed the ladder to become a Station Commander (Captain) and Inspector.
I did that for the next 27 years and would still be doing it but alas life threw me a curve ball.
Bone cancer I took long service leave thinking sort that and I will return.
I did sort it without mush fuss but upon doing some more tests it was discovered I had lung cancer.
From that I had to have a lung removed because it had taken hold big time no drama then came chemotherapy.
6 months of treatment and 6 months off no joy cancer is still there so another 6 months of chemo treatment.
During that 6 months I got really sick and the doctors didn't like my chances of surviving.
But I did and after 6 months ofv again we tried again but after 3 treatments my body said to me enough is enough so I quit it and became the walking dead.
The Doctors said get everything in order Rob you won't have much longer well that was about 10 years ago now and I am still here.
About a year and bit ago I got diagnosed with a new cancer smack bang in the middle of my chest and went into a Trail program called immunotherapy I have been doing that since.
Every 3 weeks I go and do my treatment it hasn't killed me and I am surviving the treatment. Back in July this year our Federal government here approved it as treatment for all.
I felt good about that and was happy that other cancer sufferers had something else to try.
It hasn't cured either of my cancers but it has stopped them growing and allowed me to live more of a normal life and confound some.
Treatment week knocks me around for about a week but then I get 2 weeks of almost normal. It is hard when you think you can still do things that you use to and then realise you can't but hey that's life gotta take the good with the bad.
So when all this crap was happening I realised I couldn't return to the Fire brigade and resigned.
I started spending a lot of time online and made a business from it.
Fortunately I was computer literate as that was something I got into so long ago now I can't remember but I do remember 8 megabytes was huge and a lot of floppy disks were needed.
I was on the Warrior Forum and met a lot of people and picked up a lot of work building web sites etc, which is what I still do but at a more lesser quantity now.
I don't need the money so to say but it is nice pocket money. Hard work and savings and a superannuation plan have given me the means to survive financially.
Now about a year ago I decided that I am now retired and dropped a lot of what I was doing online and passed on the responsibilities to others. I still help out when needed.
I am not a social butterfly, I do have a Facebook, Twitter etc but alas they were a good thing when they started but now I see them as the downfall of mankind.
Every where I look people have their handheld infatuation device in their hand and that is all that they are interested in, like reading when people have a poop, change clothes or whatever.
It is beyond me all I do know the art of actually stopping and talking to someone face to face is dying quicker than me.
Fortunately I don't think I will be around to see the repercussion of this behaviour but there will be some penalty for it down the track.
I am better at just been me and doing it live in a more personal way not in writing or social pages.
Now for the CTP people yes I have been around since version 1 and before and am still here in version 2.
Why because of the person behind it Jon Olson
I met Jon over twelve years ago or maybe longer he also was on the Warrior Forum so I was able to suss him out. I enjoyed what he was doing and saying and he just ticked a box with me.
We have had a few differences but like me he took it on the chin and got on. I like that in anyone you have to take the good with the bad and real people do that.
So when he ventures into something I sit on my fence and watch with interest and then he gets me into things I have no idea about. Crypto, Steem, Appics and so the list goes on.
But what I like about that is it gives me something to do without a hassle and something to learn which I think a lot of us like to do without realising.
So no I am not your conventional CTP user as I already have my list and am still working at reducing my work load with a hope of getting out my front door more and enjoying my time left on this planet.
In between all this I did get married and had two wonderful daughters and run a business with my wife but that is another story book for another time and space.
My Motto and Quote in life is,
"There Is No Horizon Too Far Cruisin Along"
Have yourself a really great day and thanks for stopping by and reading a very average bloke in life's condensed profile on himself.
Regards
Rob P. Cruisin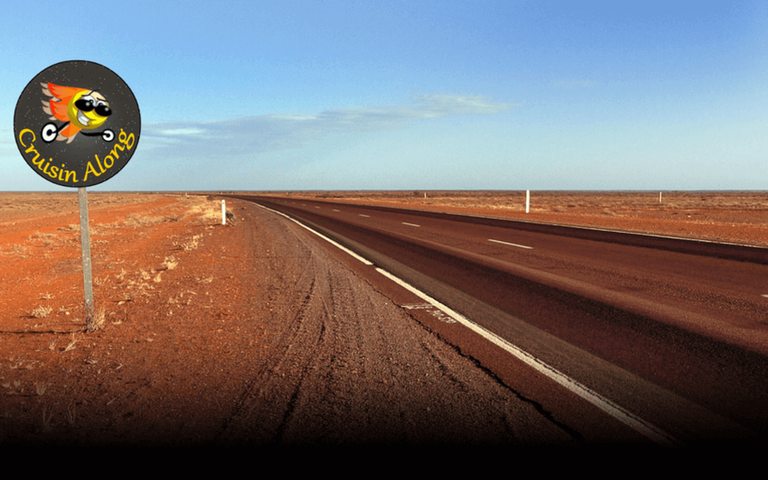 A Picture of Outback Australia Endless Horizons