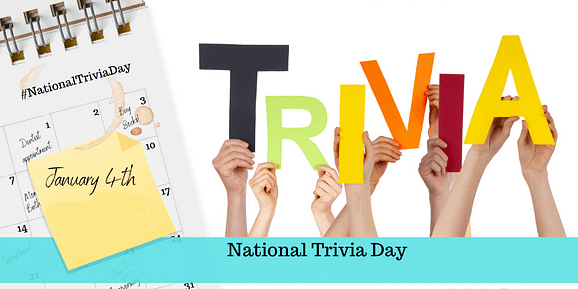 A Day of Trivial Pursuits
January 4th is National Trivia Day.
Popular culture is obsessed with arcane and often frivolous pieces of information known as trivia. Espousing trivia can be a great ice-breaker, or a source of entertainment in social gatherings. The amount of trivia one knows can even become competitive, and in the cases of trivia game show contestants, quite lucrative. The word trivia is the plural form of the word trivium. Trivium is an academic term describing a course study once taught in medieval education consisting of grammar, logic, and rhetoric. Trivium comes from Latin, meaning - "the place where three roads meet."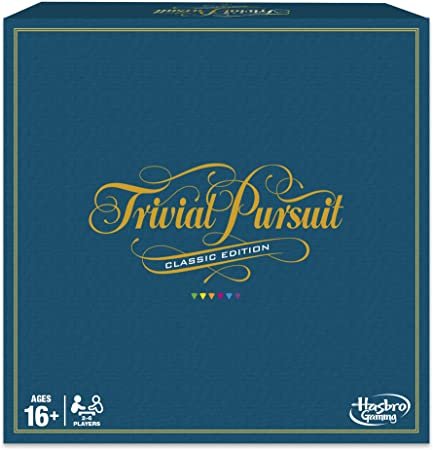 In the early 1960's, colleges would ask questions about pop-culture to students. Ed Goodgold and Dan Carlinsky Columbia University students, started writing trivia columns and eventually went on to create one the first known inter-collegiate quiz bowls where students could test their trivia knowledge against one another. From there, a sort of trivia-mania swept across the country; home parties, bars, and local radio stations were all in on the phenomena.
National Trivia Day was founded by Robert L. Birch and is believed to have started in 1980, a year before the board game Trivial Pursuit was released.

Here's some trivia about trivia: (Courtesy of National Day Calendar)
-In North America, the game Trivial Pursuit sold over 20 million games in 1984.
-Steven Point, Wisconsin, holds the largest current trivia contest at the University of Wisconsin-Stevens Point's college radio station WWSP 89.9 FM. During the April 2013 event, the university hosted the 44th annual contest. Typically, 400 teams participate, ranging from 1 to 150 players. The competition, which is open to anyone, spans 54 hours over a weekend with eight questions each hour.
-The first season of the Jeopardy! game show premiered on March 30, 1964.
I'd be remiss if I didn't include some trivial triva: (Courtesy of DaysOfTheYear)
-In the Victorian era, special teacups were produced to protect the mustache from being inadvertently dipped in tea.
-On Venus, it snows metal.
-Dr. Dre has made more money from the "Beats" headphones franchise than he made over his entire musical career.
-Cuba is the only Caribbean Island with a railway.
-19 of the 25 of the highest peak in the world are in the Himalayas.
-99% of Glaciers are in the Arctic and Antarctic.
-There are 17 active volcanoes in Japan.
-Several building in New York have their own zip code.
-There are no rivers in Saudi Arabia.
-Ethiopia has never been a European colony.
-In 2006, over 2 billion people lived on less than $2 a day.
-The country Brazil was named after the Brazil nut, and not the other way around.
-Spain means "the land of rabbits."
-Rome was the first city to reach a million people.
-The entire population of the Earth would fit in Texas.
-Fredric Baur invented the Pringles can, and when he died in 2008, his ashes were buried in one.
-Only female mosquitoes bite.
-Captain Morgan rum was named after a Welsh pirate who later became the lieutenant governor of Jamaica.
-The Vatican Bank is the world's only bank that allows ATM users to perform their transactions in Latin.
-Jacuzzi is a brand name, and the company also produces toilets and mattresses.
-Failed PEZ flavors include coffee, eucalyptus, menthol, and flower.
Have a great National Trivia Day!
-Cryptocanny