APRs are changing - time to double check your reasons for delegating

10 days ago I wrote this article regarding converting HBD to hive power:
https://www.ctptalk.com/ctp/@darmst5339/convert-hbd-to-hive-power-now-or-later
There are times you need to review your actions to determine if you are getting the best value from your various investments. I just noticed the APR return on HBD and Hive/HBD savings were increased to 7% by the witnesses this weekend.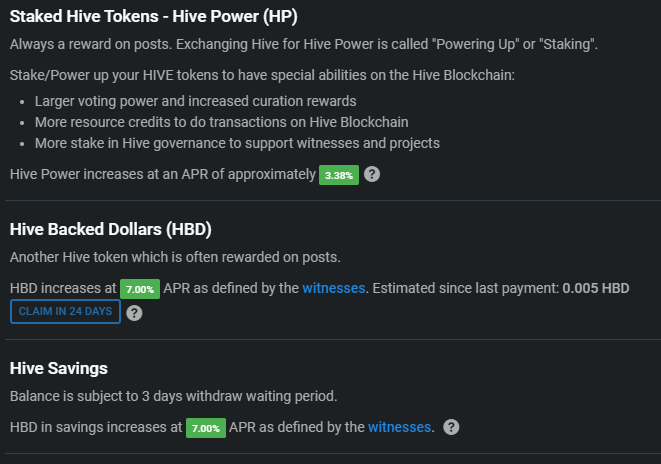 (screen shot)
About two weeks ago, the witnesses increased the APR from 3% to 5%. With the APR now at 7%, it is more important than ever to evaluate if you are getting the best return from your actions. If you are delegating hive out to others and not getting a greater than 7% APR you may need evaluate the reason behind your delegation. Is it to get a good APR or is it to support your community?
Remember delegating to others does support the community and the specific individuals to whom you are delegating. This also adds value to the hive platform, your community and gets an indirect return for your delegations.
Sometimes price is not everything since the markets will always move up and down. Neither is the APR on your hive account. A lot of the times, it is the relationships that you forge in the communities that you support that means more than the value of your account and the APR you get.
Which are you in it for - APR or support of the community?
EVER FORWARD!!!
---
---