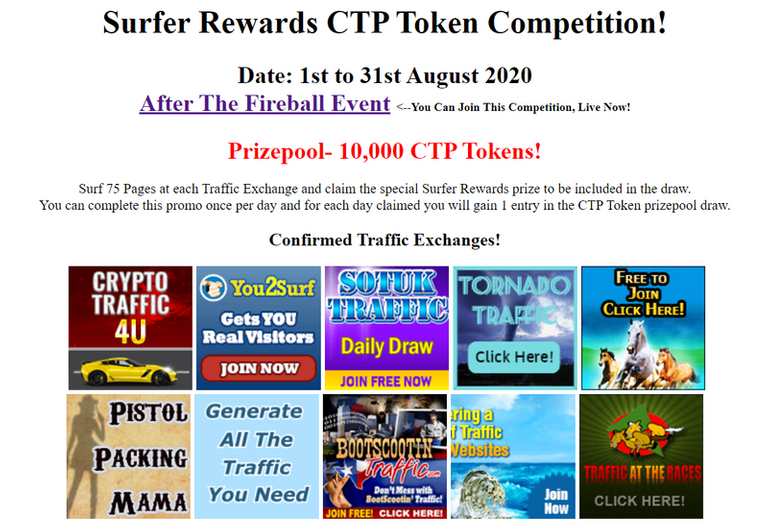 We have done it! We are now ready for another awesome competition which will begin after the huge CTP Blueprint Fireball event! which I do say is doing fantastic.
A whopping 25,000 CTP tokens up for grabs here, so if your not already participating with that right now you best check it out because you still have plenty time to get cracking on and building up your drawing tickets for HUGE prizes in @elianaicgomes amazing draw.
You can find out all the information on this red hot Fireball event wich will run until the end of this month from the banner below..
So finally today we have managed to close out the remaining positions in our 10,000 CTP Tokens Surfer Rewards competition, and now it gives us time to start preparing and ironing out the terms & prizes available to the surfers that will be participating. 🙂
A special thank you goes out to all of the TE admins for helping to get this promo ready and organised which will begin on the 1st August and will run through the whole month. Keep an eye out for our future updates and feel free to ask any questions you may have regarding the promo.
We recommend if you have the time you can start preparing for this awesome promotion by signing up to all of our participating sites.
You can also get your very own promotion page ready with all of your referral ids intact.
Here is an instruction video we made earlier on how to setup your own promopage-