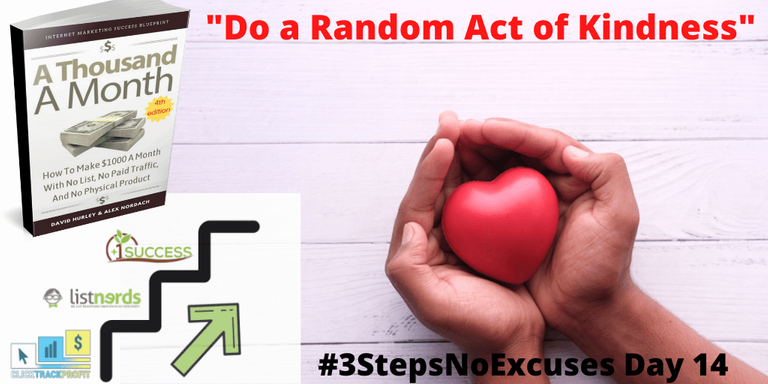 Step 1 CTP: The Golden Rule of Email Marketing
The "golden rule" of email marketing is to remember that you are talking to real people and to treat them as you would want to be treated when you join somebody else's mailing list.
One of the nuggets of this video was about what to do with the "indoctrination email" - the first email you send to people who join your list.
The nugget was NOT to immediately start selling your stuff to them but instead to invite your subscribers to check out your social media platforms. It is the distinction between "push" and "pull" in which "push" = selling and "pull" = inviting subscribers to get to know you and engage with you.
Modifying One Of My Indoctrination Emails
I went back to the first email in my Beginners Crypto Series and noticed that while it was NOT "pushing" anything on my subscribers I was also not doing much to "pull" them towards me. Sure, I had a "connect with me" message and link in the P. S. section of the email, but that was it.
So I added this paragraph to the conclusion of my "indoctrination email":
---
In the meantime you can find me on YouTube @
https://www.youtube.com/c/Hirohurl
and on Twitter @ https://twitter.com/hirohurl
---
Step 2 Listnerds: Earning credits for my next mail shot
Not much to do here today as I have a few days to wait before my next mail shot, so I checked out a few emails and clicked the links inside them to earn some mailing credits.
The emails I checked had exclusively "push" style messages. That is not surprising I suppose, but the best ones are those that invite us to join a training list or something like that which offers some kind of value, rather than to jump into a program with a 3xinfinity wealth generating super matrix which presumably has made the promoters so wealthy that they are promoting it merely to share the goodness in accordance with the Golden Rule. ;)
Step 3 Plus1Success: Random Act of Kindness
The challenge for today was to do a random act of kindness. One suggestion was to do it through Kiva.org. I am already committed to lending $25 of fresh mula per month (plus recycling any returned loans) to small businesses that are involved in some way with providing Internet access for their clients, so I decided not to go that route for today.
My RAK = Responding in Full to a List Subscriber's Pitch
Instead, my "random act of kindness" was to respond with a full and personal reply to one of my list subscribers who sent me an email inviting me to "check out" a "program" in response, it seems, to the broadcast I sent out to my old Trafficwave list subscribers via my new Sendsteed autoresponder service...
If you are building a mailing list of your own you may be familiar with this kind of thing. Some subscribers think it's worth a punt to pitch their "program" to you.
To the credit of my list subscriber, the email was polite and began by telling me that writer had done well with Bitcoin by taking action on my advice. Very nice!
Then came the inevitable "offer" and then a polite conclusion about the weather in Japan.
I checked out the link and it took me straight to the sign-up page for a program that I know nothing about, and no link to any page that might have some useful info about the company, products, or compensation plan.
Nice try, but come on. Get real.
Anyway, I decided to do my subscriber a favour and respond to each part of the email in full.
Here is my reply. What do you think? How would you have responded?
(I'm not sure that this counts as a "random" act of "kindness", but it is at least an "act" of some "kind"!)
---
Thanks for subscribing to my crypto course. I've just finished switching autoresponders from Trafficwave to SendSteed so you probably got a broadcast from my new Sendsteed account. I don't want to simply "assume" that my subscribers want to follow me so only those who respond to one of my broadcasts over the next few days will be added to the new list.
Anyway, thanks for reaching out to me. I checked out the site but the link sends me straight to the signup page without giving me a chance to discover more about what the offer is.
Have you thought about creating an email series in which you show people the various benefits of the program? That would separate you from all the other affiliates promoting the program, and give your subscribers time to get to "know, like and trust" you, increasing the probability of getting active referrals.
We're having some pleasant weather here in Japan at the moment. Here in Hiroshima the cherry trees are now in full bloom. There won't be any raucous cherry blossom "viewing" (i.e. sake drinking) parties this year, but small groups of people are enjoying the cherry blossom.
By the way, if you are on Noise.Cash let me know your profile so I can follow you and tip your posts some BitcoinCash each time. This is not an affiliate pitch - there's no affiliate program! But here's my profile: https://noise.cash/u/hirohurl
---
And here's a pic I took of the cherry blossom in Hiroshima on Monday!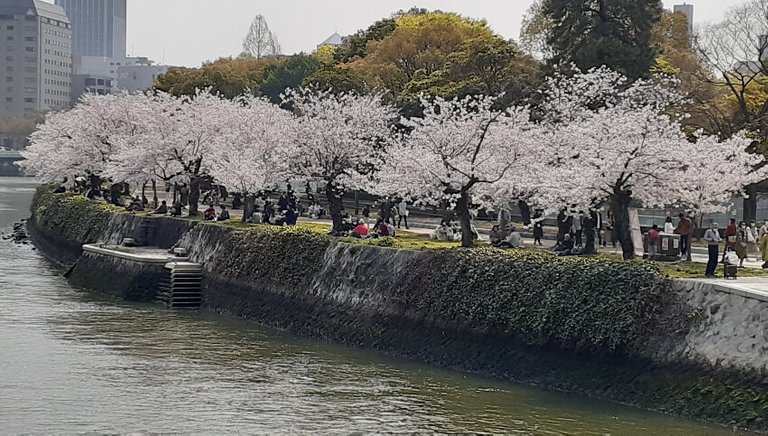 Anyway, let me know what you think in the comments, below!
Cheers for now.
David Hurley
#InspiredFocus