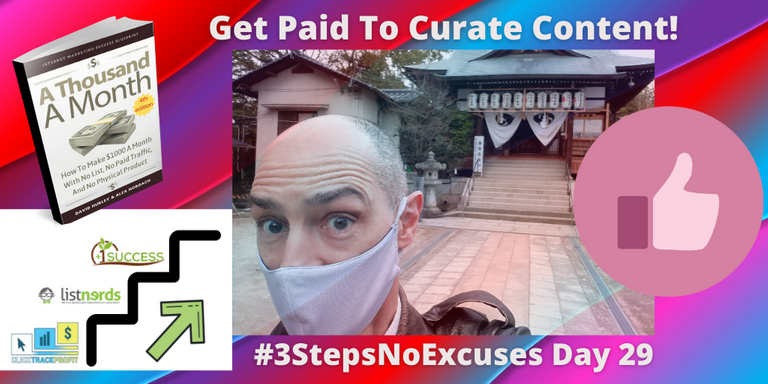 Step 1 ClickTrackProfit: Curation
Over the last few days we've been going through the CTPTalk training videos inside ClickTrackProfit for the first step of the daily #3StepsNoExcuses journey.
Today's video was all about how you get paid in CTP tokens and Hive simply by curating content, that is, simply by upvoting (or "liking") good content by other bloggers here on CTPTalk.com and other content-platforms across the Hive blockchain.
So all I have to do for this step is to do more of what I do every day - upvote peoples latest blog posts. I'll upvote at least five people's posts as soon as I've published this.
Step 2 Listnerds: Attention, Curiosity, Action
I've noticed that the emails that get the most clicks are ones that pique people's curiosity by talking about how to "win" Bitcoin satoshi by spinning the Wheel of Fortune on FreeBitco.in and another faucet that I work with.
I also get pretty good clickthroughs for my broadcasts that simply let people know that I've published a new blog post and provide the title and a few words about the topic along with the blog URL.
The posts where I talks about how to "earn" crypto seem to get fewer clicks, perhaps because "earn" sounds like it might involve some work!
Step 3 Plus1Success: Turn Up WIth Passion Every Day!
The only difficulty I have with this one is the "every day" bit. I am passionate about what I do online, but that doesn't necessarily mean I stay active every day as other stuff tends to get in the way, such as playing chess with my chums (another kind of passion, I must admit)!
Yesterday, I borrowed my daughter's bicycle and cycled into town to hang out and play chess. We ended up playing chess in four different bars over the course of a long session, with quite a few other random people either stopping to chat or to play.
Here's a photo I took while relaxing on a bench by Peace Boulevard in Hiroshima after a 45 minute cycle into town.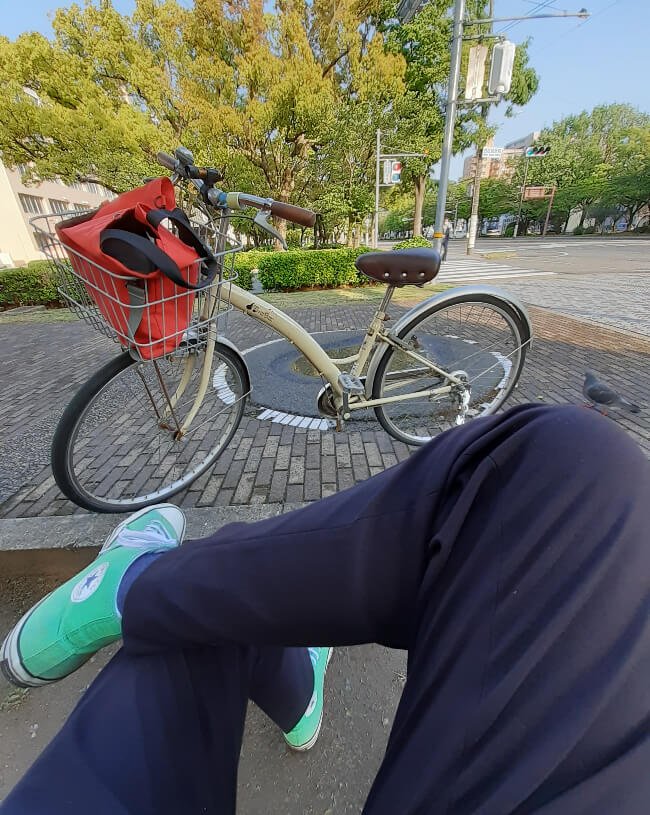 I took the next photo at the third bar on our crawl through town. It's my favourite location for a drink and a game as it is open to the street so you can also watch "the scene".
In the photo my two pals are joking with a mother and a daughter who were passing by and were curious enough about us to stop for a chat and a drink. Great fun!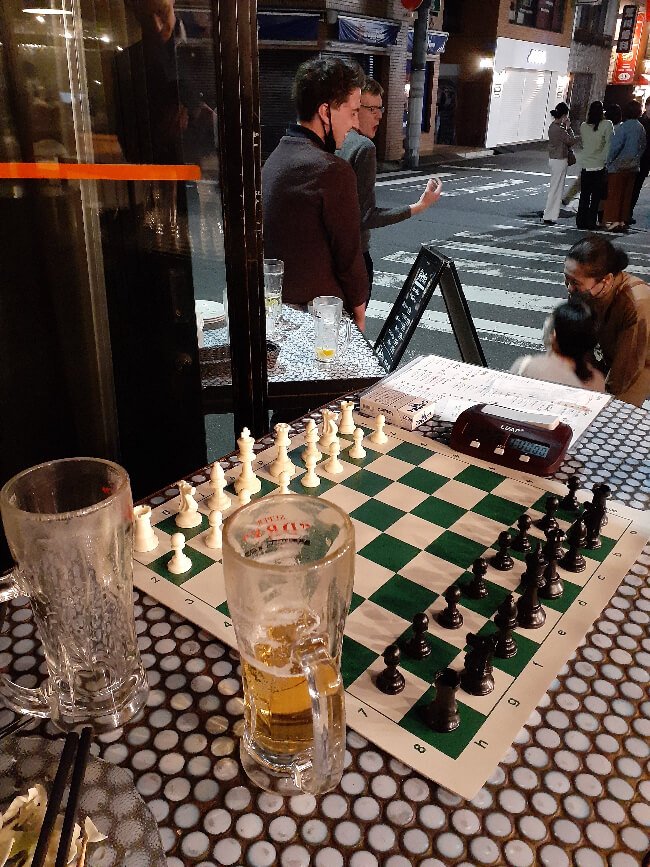 Today, I'm in recovery mode! So things only get done very slowly, including this post, and with the "passion" dial turned down to "low"!
One more day to go!
Cheers,
David Hurley
#InspiredFocus