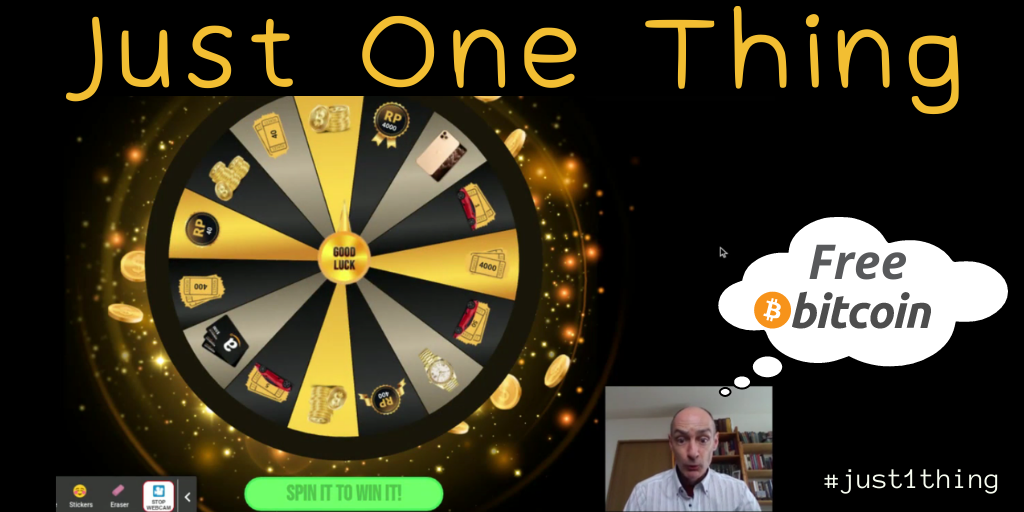 It's been a while since I made a video so I decided that my #just1thing for Saturday should be to make a video about the six ways that you can earn satoshi every day on Freebitco.in without doing anything silly like risking your stake gambling on some of their games.
As I demonstrate in the video, I earn hundreds and sometimes thousands of satoshi every day using all six ways that I describe.
Here's the video:
If the video isn't working, here's a link to it on my Google Drive:
https://drive.google.com/file/d/10Qwf40CpHDJEuDT1QUMR9X9L9Dsn1K3s/view?usp=sharing
(I gave up trying to post the video on dtube, 3speak and odysee.)
Anyway, what are the six ways you can earn free satoshi on FreeBitco.in every day?
They are:
Click the "Roll!" button once an hour.

Spin the Wheel of Fortune once a day.

Refer and earn a percentage of your referrals' earnings.

Earn Rewards & Redeem them to boost your Rolls!

Earn 4.08% interest p/a paid daily!

Buy Fun tokens to boost your interest rate & get more daily WoF spins!
My guess is that most CTPTalk readers already have an account with Freebitco.in, but maybe you haven't seen the full potential of what's on offer and have given up with it?
Or perhaps you think it's "just a faucet" or some such misconception.
If so, think again!
If you don't yet have an account, click the (affiliate) banner to start earning free satoshi from today!

Cheers!
David Hurley
#InspiredFocus