My 3rd #2020Vision - 5kg lateral raises, latest news & a quick tip about branding...

This morning I hopped on the tram that heads west from Hiroshima to Miyajima to teach English at a community centre class of Japanese retirees.
Miyajima is one of the most famous tourist spots in Japan. It's an island just off the coast of Hiroshima Prefecture. You've probably seen photos of the red shrine gate in the sea. Here's a photo of the gate that I took from the island a while ago now.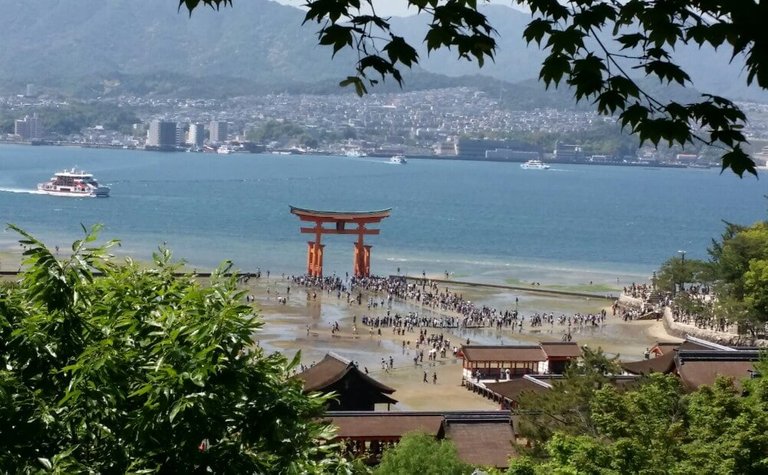 This afternoon, after a most refreshing snooze, I got to work on my new blog, https://davidhurley.net . There's not much to see yet, but this blog will be much more focused on personal branding than my previous blogs.
Branding Tip: You Are Your Own Unique Selling Proposition: Nobody Else Has Got What You've Got
Personal branding is especially important for affiliate marketers because many other people are trying to sell the same products, so the best way to stand out is to promote YOURSELF because YOU are your own USP (Unique Selling Proposition).
Also, people hate being sold to, but they do like to buy from people they know like and trust. So if you do the full YOU, you will attract people who like what you are offering. Not everybody, of course, but your people will come to you. So be yourself and attract your own to you.
That's also what CTP teaches and since coming back here I've come to realise that even though I "know" the theory, I have not been putting it into practice. So, DavidHurley.net is my next step in personal branding, along with the stuff I post here at CTP Talk.
Anyway, let's get on with today's #2020Vision...
The theme of today is lateral curls with a bent arm and a refreshing beer!
By the way, the last time I was climbing Mount Misen on Miyajima I came across a fellow weight trainer! He's only a foot high, but he can lift!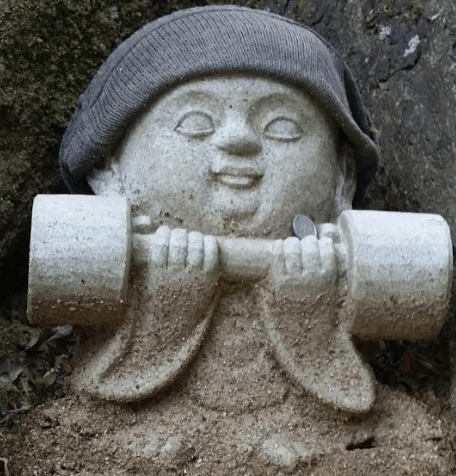 Thanks to @pixiepost for creating the #2020vision following the example of #actifit !!
All the best,
David Hurley
https://elitedownlinebuilder.com ... I'm now installing Fire-Pay ... watch out for the big announcement in the next couple of days...
P. S. Check out my new blog @ https://davidhurley.net
---
---