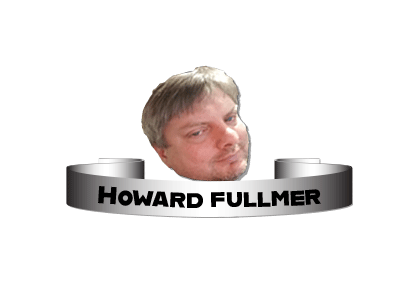 Hello my name is Howard Fullmer I am learning how to be an affiliate marketer at Click Track Profit. I am learning about Click the first thing to learn about click is Twitter. First thing to do is join twitter if you are not a member of twitter. Most likely you allready are. Next you learn to follow people within Click Track Profit like the person that refered you and people that may be of help to you within Click Track Profit.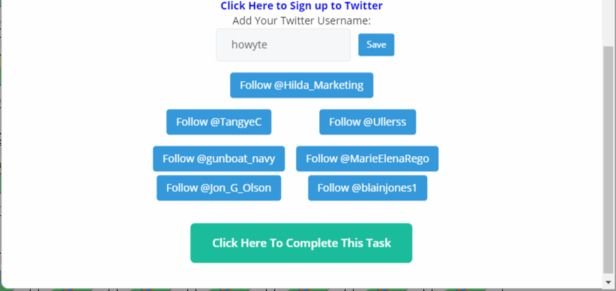 This is how it looks on my profile in Click Track Profit. Next thing to learn is an exercise to get you to engage with the people you follow, All you have to do is tweet to one of the people you follow and send them a direct message by saying Just checking in to say hi from click track profit using a hastag #clicktrackprofit. Then you continue with the others to follow until you have said hi to them all. Here is how it looks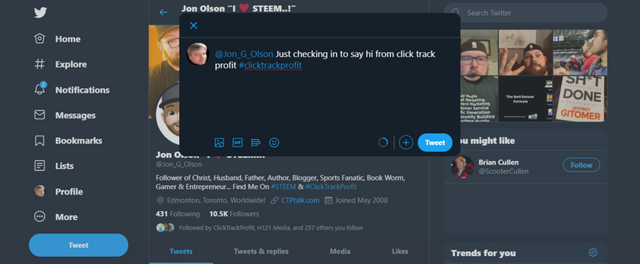 Then you learn the importance of hastags list credited to Click Track Profit
1. This is how you can find topics, niches, posts and search the entire Twitter network!
2. You can use the search box on twitter or simply click a hastag and you will be delivered to all the relevant content using that hastag.
3. So you see how we can leverage this for business! This is Very Powerful!
you can try this out yourself go to twitter and simply search for ClickTrackProfit or click on the #ClickTrackProfit within Twitter!
If you enjoyed this lesson and want to follow me on twitter you can do so here @howyte
If interested in Click Track Profit you can follow me here