Click Track profit just add something that is awesome called top sites. This is how it looks.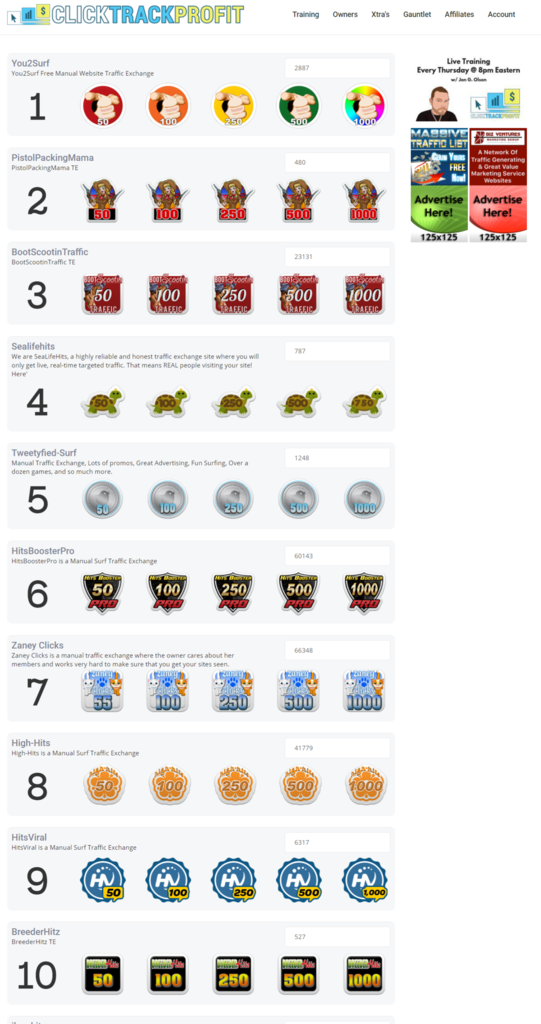 This shows the top 10 sites with ctp badges through click track profit. There are 25 total and depending on your ctp level you can enter your affiliate details on this too. I know Pro can enter 5 affiliate ids into the detail box. Entrepreneur can fill them all. I am Entrepreneur so I was able to fill all 25. So its a big benefit to be pro or even better Entrepreneur.
I cant wait until more Traffic Exchanges that had ctp badges before migrate there badges back into click track profit or purchase badges for there Traffic Exchange.
It will be interesting to see how this becomes with more Traffic Exchanges involved so if your a Traffic Exchange owner might be worth it to get involved with Click Track Profit.
Have fun and keep learning
Howard Fullmer