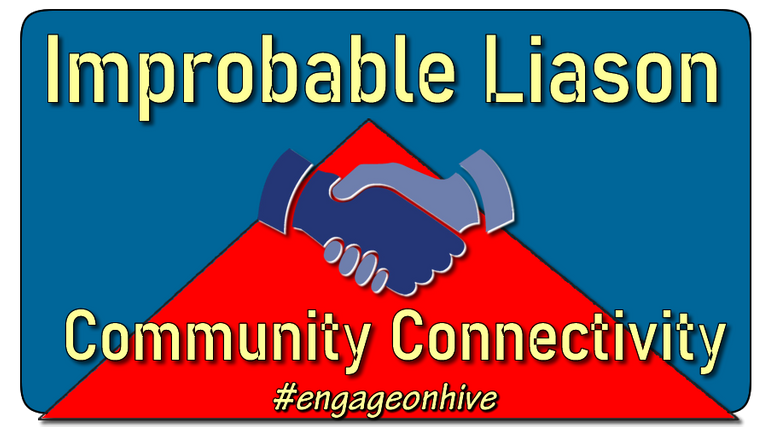 I have been on the Block chain exactly 7 days now, must be, I have just received my first payment on posts I have made
I must say that I have found this experience to data a lot of fun and there are some very very supportive members to which I give my thanks.
I have in the time I have been here seen some very good posts and some very bad posts , lol yet all the posts Good or Bad (That is a subjective opinion) have been worth reading and I believe I have learnt something every single day while here.
I also hope to learn a lot more as my journey here continues.
I am starting to get my head around how communities work, although I am not necessarily a fan, sometimes I have found I make a post and then need to add it to a community which requires a reblog, I think I have learnt that it is best to post to the community first and then add to my blog. I have more to learn about this process
I haven't yet had any luck posting to more than one community as it seems to double post??
Getting my head around hashtags and realising that the first 5 hashtags are the most important as that is what categorises your post. But I am finding hashtags very beneficial.
I have been posting via the platform PeakD and I absolutely love this platform. It gives me quite a scope to customise my posts using templates and also lets me schedule my posts so that I can pick a sweet spot.
Not that the sweet spot is not anything else but Now 😊
I want to give a really big shout out to first the CTP Talk Community (Swarm) because they have been very responsive and supportive on all my posts to date https://ctptalk.com – Not only do they have their very own Currency Token (I received my first payment today) but their tokens can be used to buy advertising for your business opportunities.
Shout out to @ph1102 and @russellstockley especially, for your support in allowing me to create posts
Another shout out to the Freewrirte challenge because that has been inspirational and allows for my creativity to really flow. Thanks to @rcaine for showing me the way and thanks to @mariannewest for setting daily prompts and the @freewriters community for being so supportive.
I am enjoying my journey here and look forwards to having greater engagement and connectivity in the future.
I am going to be here for quite some time I feel 😊

I aim to engage with as many people as I can that create great community content and engage with others by sharing their journey.
I will be up-voting posts that I believe are great community sharing posts everyday
I will select one post a day to get a 100% upvote from me and will post this banner as well as comment on that post.