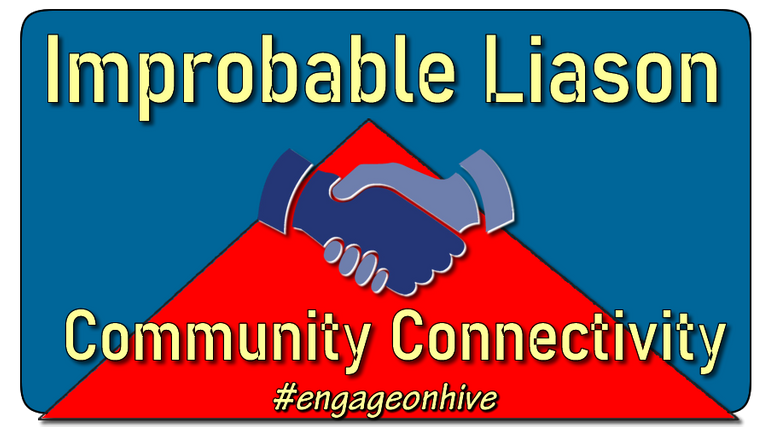 It would appear that the main stay of the HIVE Community and the many Tribe communities is the level of engagement that the community has with each other .
This is a great concept and one that allows for a much more diverse understanding of the way things operate and the way that things can be achieved.
I have been having a good poke around and read a lot of posts today that share all sorts of great information and I also see a lot of posts that are focused on similar messages
I can see posts from people that have an #iamalivechallenge tag and I can commend these people for their sharing of being alive and the joy that brings , especially in times of such stress and hardship for the majority of the world.
This sharing of common ground is very humbling and fills me with gratitude that we can have such a great place such as the HIVE Blockchain to be able to openly share these experiences and engage with those others that are also experiencing the esame things.
I have no doubt that the HIVE Blockchain draws people in by offering a great way to earn a valuable crypto currency and that delivering really good content and being consistent in that content is a great way to slowly start building a wealth of coin. I have seen posts where some people have cashed in their HIVE Tokens so that they can just go and get their weekly supplies.
This is real 'case use' scenario of being able to actually put food on the table just for sharing your experiences. This is truly a valuable proposition.
However from what I see the real value is in being able to engage with community and create new friendships and welcome newcomers into the fold so that all that come onto this path feel welcome and at home.
Community encourages a sense of feeling comfortable and feeling Home, it becomes extended family and therefore brings with it a self influenced space of respect and encouragement.
The HIVE community is a wonderful place and can provide great opportunity for those that embrace the 'Other' and are prepared to open oneself up to being who they are, no pretense and being open to the ideas of others.

I aim to engage with as many people as I can that create great community content and engage with others by sharing their journey.
I will be up-voting posts that I believe are great community sharing posts everyday
I will select one post a day to get a 100% upvote from me and will post this banner as well as comment on that post.