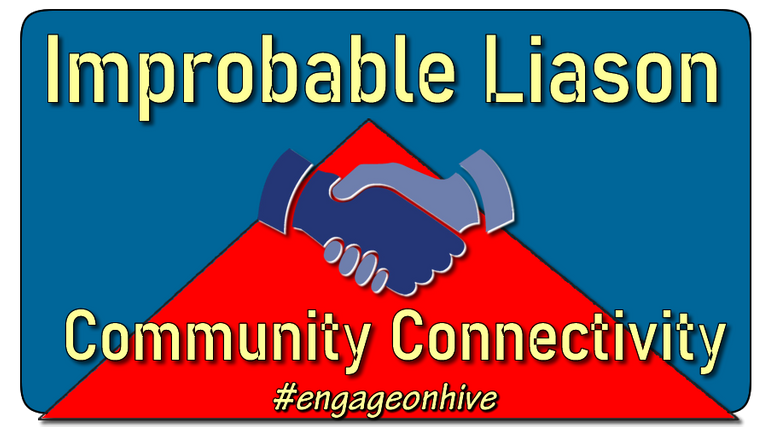 So what is going on
I have been enjoying some really good posts on CTP Talk and engaging in some really good discussions about numerous topic on the HIVE Blockchain.
But does this come in waves.
Today I have logged onto CTP Talk and I had to scroll and scroll to find a post of any interest. I know what one person may be interested in is different to what another may be interested in, but it was hard.
I did come across a great post by @jongolson that spoke about a funnel concept of 5/500/5000 and I found this to be very interesting as it had relevance to growth and development not only for me on the Block chain but also for me as a business developer. And this principle can be applied to so many different aspects of my life. Thanks for the post @jongolson. https://www.ctptalk.com/hive-119826/@jongolson/joyqytfd This post was only posted a few minutes ago
There is another post by @janetlegere https://www.ctptalk.com/ctp/@janetlegere/howtocreatemassivesuccess-jvkyaiadxh that gives some information about a program called 'Traffic Leads to Income' this is worth having a look at I think, Posted over 3 hours ago
Another post that really helped me was a post by @djsl82 which looks at what being a newcomer to the block chain does and how he has approached this. Really invaluable stuff when it comes to finding out methodologies as to what approaches to take. New to Hive, What do I do - https://www.ctptalk.com/ctp/@djsl82/new-to-hive-what-do-i-do Posted over 8 hours ago
There is a post by @russellstockley that talks about plagiarism and how people need to check their content or at least not use others content as their own. This is something I have been aware of for quite a number of years and appreciate posts like this as it is something everyone should be aware of https://www.ctptalk.com/hive-119826/@russellstockley/russell-s-chatter-lets-talk-about-plagiarism-and-name-three-things This was posted over 9 hours ago
And then a post by @robwillmann that talks about creating original content and how that is important especially if you want to have engagement. This rings very true and is something all people should be looking https://www.ctptalk.com/ctp/@robwillmann/whyyoumustwriteoriginalandfreshcontent-wi5ibksojn - over 10 hours ago
So I was enjoying some great content at CTP Talk, and as mentioned above, it must come in waves,
Just about all the other posts were I am alive and Lukes alive. I couldn't bring myself to enter them, I tried, I went into a couple and there was nothing of any value in the posts that would help people on their development journey.
I know that people want to post something, but I would rather know what they did today to help progress their activity,
Eg; I posted today to let you know I have posted 1 post, had engagement with 4 people and have had 3 other people follow me and the posts that I found interesting and inspired me are thus.
Now some of these people may be saying this in their I am Alive, lukes alive posts etc, but the title of the post does not tell me this, and so, I go in there because I am new and wanting to engage, but there is nothing to retain me.
Help me out here, help all newcomers out and help each other out. Provide good, interesting, informative content so that we can all survive and be alive
and I guess #iamengaged

I aim to engage with as many people as I can that create great community content and engage with others by sharing their journey.
I will be up-voting posts that I believe are great community sharing posts everyday
I will select one post a day to get a 100% upvote from me and will post this banner as well as comment on that post.