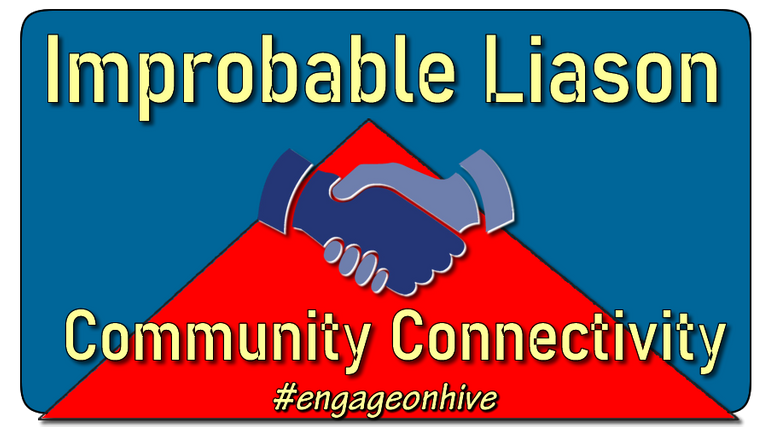 I have a confession to make
I am a Vegemite on Toast kind of person, which immediately gives away that I am from Australia,
I am yet to find another country that has an obsession with Vegemite like us Aussies
Why would I bring this up in a post that I have put on CTPTalk you might ask, or you might not
Well I will tell you, while I eat my Vegemite Toast on Sourdough
You see what some people like others do not, which brings me to the point of when you are creating an online business or developing promotions or writing emails or even Blog posts for that matter. You always need to be aware that what you are passionate about may just actually be a bore to others
Eg; some people may like "Drinking Pina Coladas in the Sunshine" and others may like ' Singing In The Rain" Some may like "Making love at Midnight" and others may just want a "Horse with no Name" but no matter what you like or do not like there is one thing in common with everybody and everything.
We are connected and we enjoy connections.
So when developing your online presence, ensure that you connect with people, ensure that you navigate to a common thread that will bind you on a common cause.
Identify what makes you tick and then identify what makes others tick. Spending the time to get to know others will allow others to spend the time to get to know you.
Now it seems like I am writing in metaphorical riddles. But the reality is that unless you spend the time to tell your story then you will find yourself on your own.
Why would I, for instance, want to follow you if you have made no effort to let me know who you are??
Why would I want to take what you say as a truth if you have not been truthful with me?
Why would I even entertain joining your program if your program is faceless?
Remember always to engage and be engaging, it goes a long way to building a successful business and an even greater way to building a greater you.

I aim to engage with as many people as I can that create great community content and engage with others by sharing their journey.
I will be up-voting posts that I believe are great community sharing posts everyday
I will select one post a day to get a 100% upvote from me and will post this banner as well as comment on that post.

I Play Holy Bread and get Upvotes Every Day
You can aswell Just Click Here