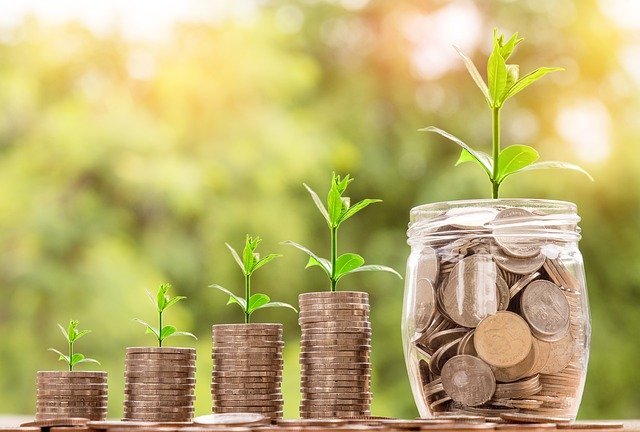 The great thing about Hive is that you get rewarded to do what you love. Reading interesting posts, about topics that interest you, comment on these posts and earn Hive while you do it.
Now if you would like to take this to the next level and accelerate your progress on Hive, then there are a few easy ways to increase your daily income. As you are most likely very aware, the amount of Hive Power you have influences how much rewards you give to authors and how much Hive you get for curation.
In my experience it is not really that hard to grow your Hive Power by an awesome 20% per year. That is without big whale upvotes, or being picked up by a massive curation trail, or putting more of your own money in.
Since this is the case, it means that it also matters greatly how much Hive Power you start with. 20% of a 100 is 20, but 20 of 1000 is 200. Which one would you like best?
But what if you don't have any fiat money available to put into your Hive Power holding?
This is where ClickTrackProfit comes in. Throug ClickTrackProfit you can become an affiliate marketer for free. Yes that is correct, you can be earning from referrals for free.
Ofcourse they show you all sorts of opportunities to put in money to accelerate your growth. If you have ever locked at affiliate marketing program's then you know that is the normal way of doing business. An online business costs you money.
But you don't have to do this with fiat money. You can pay for these services using CTP tokens. Yes, that is right. You can pay for affiliate marketing products, that build you online business, using a hive-engine token CTP.
Just by curation and engaging with the CTP community you can easily get thousands of CTP tokens, which you can then use to upgrade these affiliate marketing products, to grow your online business. Add to that the fact that you can buy CTPM, CTP miners, and you can see how powerful this is.
So, I have set a challenge for myself in the spirit of what I am trying to show you with this account. That you can invest for free and grow your account and business. I will not use any fiat money to grow my affiliate business, but I will do all of it using the CTP token and what I earn through the program itself.
The hardest part here is to get started. To get your account and business of the ground. But ClickTrackProfit has you covered. Click here to join their Start Earning Today program and in 15 minutes and 4 steps you will be earning extra money to put into Hive, CTP and your online business.
Let's go on this adventure together. Take action Now!