Funny to read all the hate on Twitter right now from the spectators who know nothing about HIVE and never invested a single penny into this platform....
Speaking as someone who has put my entire life and business on this blockchain...I think it's great :)
Is HIVE perfect? Nope...But it IS the human experience, warts and all...And I think that's it's biggest strength....Take away all the whales, minnows, and technology and what do you get...
Real people!
That's why I love HIVE and why I continue to grow every week on this blockchain...
Speaking of growth...How's it going Jongo???
100,000 Hive Power
I have to admit, it sucks not having that Steem to dump every week...But hey, Blurt is here now??? I guess...
Still some steady growth again because of my business being here on HIVE too...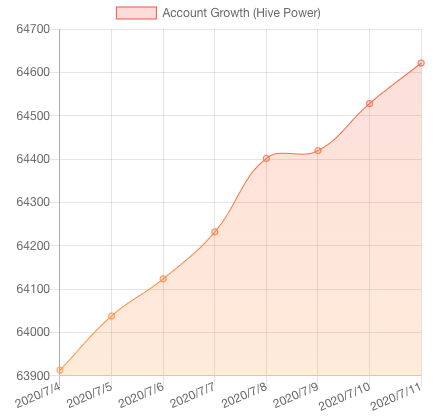 (Stats via HiveStats.io)
100,000 - 64,621.434 = 35,378.566 left to go!
Nice bit of Hive Power added this week, and it's very steady! I like it....And I'm still looking to add more fiat into my HIVE journey weekly as well.
Very happy with these numbers!
25 Rewards Per Post
This sucked...I actually went down this week.
Not sure if it's because I can't upload to 3speak like I normally do, but the rewards went down even though I was very steady creating content this past week...
I need to improve!
19.322 (5.678 left to go!)
10 Dolphins In The CTP Swarm
These people are the best!!!
Seeing big growth and consistency within the CTP Tribe is amazing...Every single one of the members of this community absolutely crush it each day on the blockchain...
From their own posts, to being part of the daily challenges...It's amazing to watch!
I have no doubt in my mind, we'll hit 10 Dolphins in CTP in no time at all :)
---
That's it for this week...
Good news is, I'm getting my 'normal' internet on Thursday...So I'll be able to get back into creating on @threespeak then.
Even though I've been creating daily, I still feel a big chunk of my content is missing because I love the video elements as well as the Road To 10k CTP Tokens too...
I'll be back very soon to full speed!!!
---
Stuck? Want to learn how to get rid of every excuse you could think of?