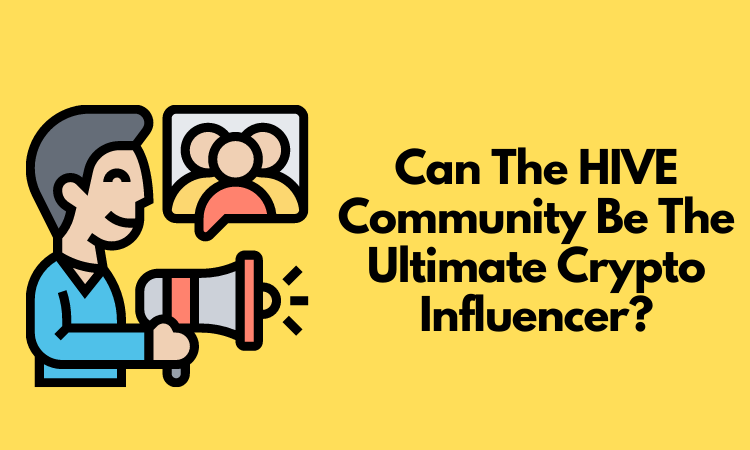 The great HIVE experiment!
Can this blockchain be the 'golden nugget' for social media adoption in the crypto space...?
We've got a lengthy history of BIG wins and just as many losses when it comes to answering that question...
It's evident, the pieces are here...We've got some of the best tech and sharpest developers in the space...On top of that, the most diverse community in crypto that's passionate about their blockchain!
So why haven't the masses come in droves to our doorsteps?
Onboarding? I think this can always be improved upon and I do believe it's getting better every day. I still think hammering noobs with 'memo, active, posting keys and OH YEAH your password' leaves a bit to be desired...But it's what we have right now.
Applications? I mean...Some still think of HIVE as a blogging platform, which is fine but it's so much more than that...Splinterlands, Dcity, 3speak, Vimm...These applications are heaven sent! And don't forget the tribes...We've got something for everyone!
Influencers.....
Oh the social influencers...We've had them, they've come around, and most of them seemed to show up when HIVE starts to bump...But then they disappear.
Would it be awesome if Gary Vaynerchuk jumped into PeakD and started doing content native to HIVE?
Sure...But here's the thing I've seen when it comes to social influencers in the crypto space...
They don't care about the blockchains as much as the rewards they potential can receive.
Now there are exceptions to the rule, because I REALLY enjoy content from guys and gals like @crypt0 , @coruscate and @louisthomas but....
Sadly, most others seem to post content here and on a half a dozen other blockchains...Looking for the rewards.
They don't care about the community on HIVE, the applications, the tribes....They just want the rewards.
And that's fine! Let them do whatever it is, they do...
But here's my challenge...
Why not focus on the amazing creators and influencers that are home grown talent...Right here?
Wait a second Jon...We NEED these people that have huge reach on Twitter, Facebook, Instagram and TikTok....!!!
Maybe...
But the longer I'm here on the blockchain, the more I'm convinced this community can be a powerful influencer itself in the crypto space...
Think about it...
You wanna get people engaging on Twitter? Go have a talk with @NathanMars
Wanna see some in depth amazing commentary about this blockchain on 3speak? Watch a video by @theycallmedan
In depth analysis of the markets? Say hello to @khaleelkazi and the entire Leo Finance community!
How about some thought provoking blog content? Oh boy...Not only can you name dozens of amazing creators, there are entire communities BUILT right here (I see you Power House Creatives!!!)
I know, this is the ultimate shill post!!!
I think HIVE has amazing people, right here that can do so many amazing things to raise awareness for our blockchain. Sure it would be nice to get some extra press here and there...But we've built this place to be the most unique social blockchain in history!
We have!
Not Instagram selfies...Not Twitter rants...Not YouTube creators!
HIVE has!
Look, I'm not saying we can't do better. I'm not suggesting we sit back and pat ourselves on the back. I know we can improve. We have to...
But HIVE is really something special. And the rest of the world will discover that very soon...