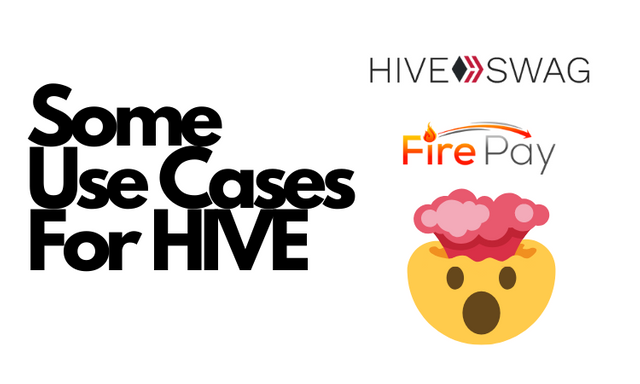 I made a bold statement on Twitter today...And I'm pretty sure everyone here will agree with it...
Imagine...
Crazy talk I know...
A ranking and listing service that focused on actual use case...
It's bad out there folks, there are thousands of crypto projects and some of them in the top 20 in market cap that have ZERO use case. All the promises in the world with nothing to back it up...
Thankfully, we're on HIVE and we've got things like this...

This slick little project from Hive Hustler founder @nulledgh0st has been rumbling for a few weeks now and today it launched.
There are plenty of shops out there that offer HIVE merchandise, and trust me, I've bought and supported from most of them...But Hive Swag is different because you can actually use HIVE and HBD for purchasing merchandise!
Yup, and I did just that today...

The process was...Flawless. I actually ended up using HBD for the purchase and the transaction went through in seconds. This is just a taste of what HIVE and HBD can do as a payment method and huge shout out to @roomservice for creating the script for this to work.
Just amazing...
Oh and of course, shameless self promotion for our own little 'plug in / script' for our very own CTP Token!

This is a project we've been working on with the CTP Community and Tribe for months now and we've integrated the Fire Pay payment script into dozens upon dozens of affiliate marketing merchants and websites. And yup...You can buy their services using the CTP Token (and very soon HIVE as well...)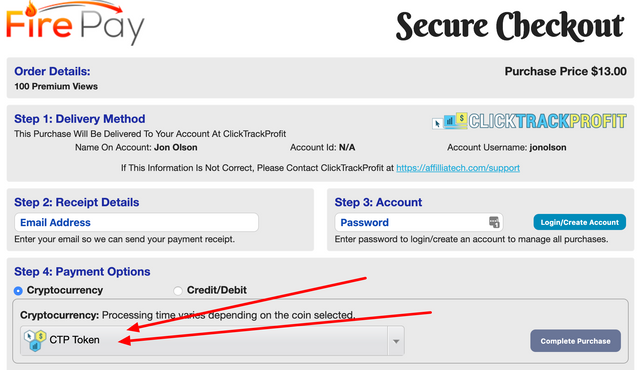 And this is just the beginning...
Yeah you see, I'm always blown away when the 'crypto experts' start raving about some poop coin that has zero use case...It's 2020, there is no excuse for these projects that have been out there for half a decade to not have a real world use case.
We have it here!
In so many ways, Hive is one of the most superior blockchains out there;
We have the users and it's growing every day
Onboarding is getting so much easier thanks to @hiveonboard
We've got the best dApps
The best communities
And real world use case for accepting these tokens as PAYMENTS...In 3 seconds!
Maybe I'm just being a fan boy....
Or maybe I think that if we judged and ranked blockchains on actual use case....We'd see Hive on the top of every list out there.
Keep building folks, it's going to get VERY exciting here!
---
Wanna learn more about affiliate marketing on the blockchain?