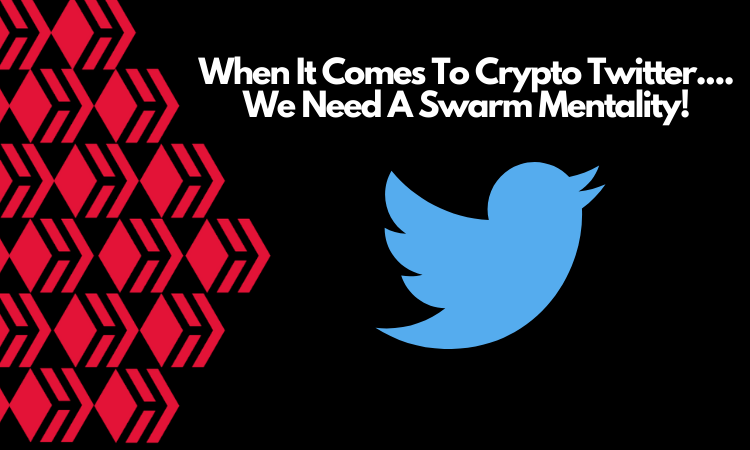 Hive needs more marketing!
At least that's what we've been told :)
Did you know we have one of the most effective forms of marketing on any social platform...Especially in the crypto space?
It's called...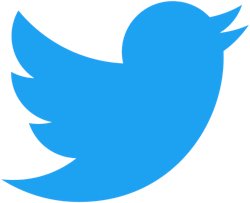 Twitter!
I'm really not sure who in their right mind thinks 'crypto Twitter' isn't the most powerful form of social media we have in this space, because everyone...And I mean everyone...Pays attention to Twitter when it comes to crypto currency.
Let's look at what we've seen over the past few years just here on the blockchain...
Nathan Mars' 777 Challenges
What a force this was...If you weren't around in 2018/2019 we saw one of the best guys this blockchain ever produced (@NathanMars) challenge us to...Get active on Twitter and promote our blockchain. The numbers were remarkable, and Nathan's initiative got people looking to Twitter for unique ways to promote our community!
The Steem / Hive Split
We became the talk of the industry! From John McAfee to Vitalik Buterin...Everyone saw the fight Hive put up and refused to be a part of any centralized blockchain. Every time you refreshed your Twitter feed, you had new likes, retweets, comments and support for each other...It was absolutely magical and once again, showed the true power of the blockchain.

Steem's HF23 Tomorrow
Again, this community has put the pressure on everyone in the crypto space to pay close attention to the suspect moves being done by the witnesses on Steem. We have once again, become the talk of the crypto sphere and I do believe, people will see how powerful we can be when we all...Swarm! I hope our fellow community members get their funds one way or another, it's theirs and they have every right to them.
So drama aside...Here's what I have seen from all this..
We should NEVER slow down when it comes to talking about HIVE, sharing HIVE, discussing HIVE....Or promoting HIVE...Especially on Twitter!
It's got so much reach and potential to show the rest of the world what we've known since March 20th 2020...HIVE is the best blockchain online!
Sounds Great...What Do We Do?
I have always stated, we need to be products of our products...
That means wear HIVE like a BADGE when you're on Twitter. Here's how:
Use Hashtags
Tags like #HiveIsAlive , #ThriveOnHive, #HIVE , $HIVE are great starts! You can get creative too, start your own campaign and let the world know Hive is the blockchain to be on. And when you see others using these tags...ENGAGE with them on Twitter! Which brings up the next tip....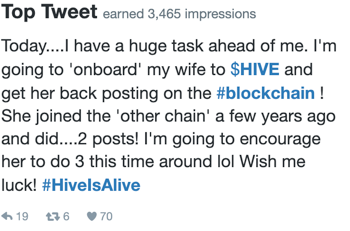 (70 likes, 6 ReTweets and 19 comments...Not bad for sticking a few hashtags in a Tweet - My wife is still trying to figure out posting on the blockchain, but she's here give her a follow ;) @thedaolson)
ReTweet, Like & Comment
Hey, sounds like things we should be doing here on HIVE too huh? ;)
But this is the TRUE power of Twitter! When you retweet things, like things and comment on your fellow Hivers on Twitter, you are showing support for each other but also..The entire blockchain! So when you see someone using those tags above, or one of their own supporting HIVE....At LEAST like it!
Create A Header & Support Hive In Your 'Name'
This is what I've done...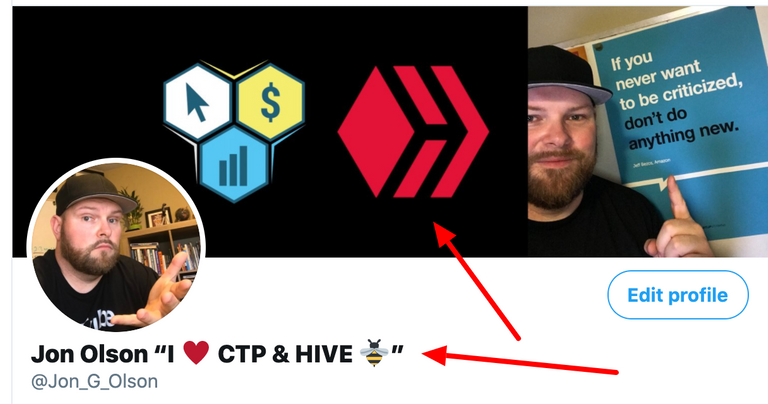 Changing your name and adding an 'I ❤️ HIVE 🐝' is super simple on your mobile device. Simply find the emojis and edit your profile.
But then you can also go to Canva.com and create a header to show your support of HIVE...They even have templates to use to get the perfect size for the Twitter Header. And best of all, it's free!
Seems simple enough right?
Hey look, I'm not the smartest guy in the world but I know this...
Twitter (whether you like it or not) is EXTREMELY powerful to promote and market our blockchain in the social media world. Especially on 'crypto Twitter'.
If we each do our part now and CONTINUE to spread the word about HIVE, we will have the best 'marketing team' ever assembled :)
Let's go and tell the world how amazing Hive is!
---
How to bring the blockchain to affiliate marketing...And vice versa?
It's easy (and free!)