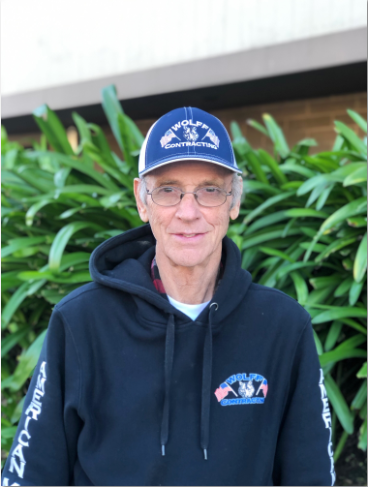 Do you remember the first time you got stung by a bee? How about the last time one of those little stingers got you? Well it was not long ago that it happened to me. Most of my adult life I have avoided them and when CTP came out with this Bee Hive stuff ... it did not thrill me at all. I put off joining as long as I could.
On my daily list of things to do for quite some time has been to participate in the CTP Talk Wheel of Engagement. A few days ago I was not able to get in without joining Hive. :( I reluctantly joined and followed all of the instructions as best I could including saving my pass-code and other important links. A day later and up to now I have not been able to log back in to participate.
Wouldn't you know it ... soon after that I was in my Kenworth Super Dump Truck waiting to get loaded with my windows down and I got stung by a bee.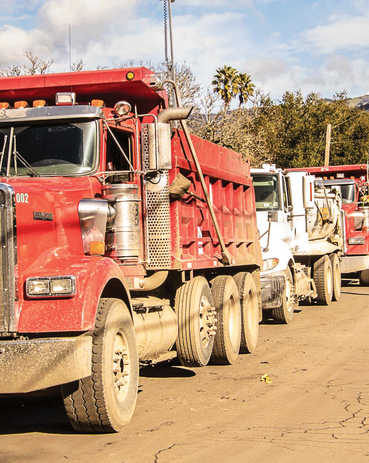 My truck is not the red one but the white one behind it.
I will get back with you and show you a better picture of that truck. I was in our Peterbilt today hauling a 325 Cat Excavator on a Lowboy trailer to a jobsite in Middletown, California.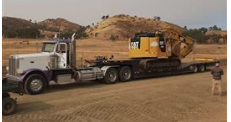 Most important is that I finally got back in and will put CTP Talk Wheel of Engagement back on my daily list of things to do. This is day 2 of getting back in. I was 1 click of the wheel spin short of winning today.
Congratulations Mike @maddogmike for winning the spin today!
WTG Farhad @imfarhad for raising the issue of frame breakers in TEs as all who surf have to be frustrated by them! Whoever comes up with the best solution will be a hero to all!