}
OK friends. It is time. We need to power up the Hive Blog! It is November 1st 2020! No better time than now to get started. So what am I doing.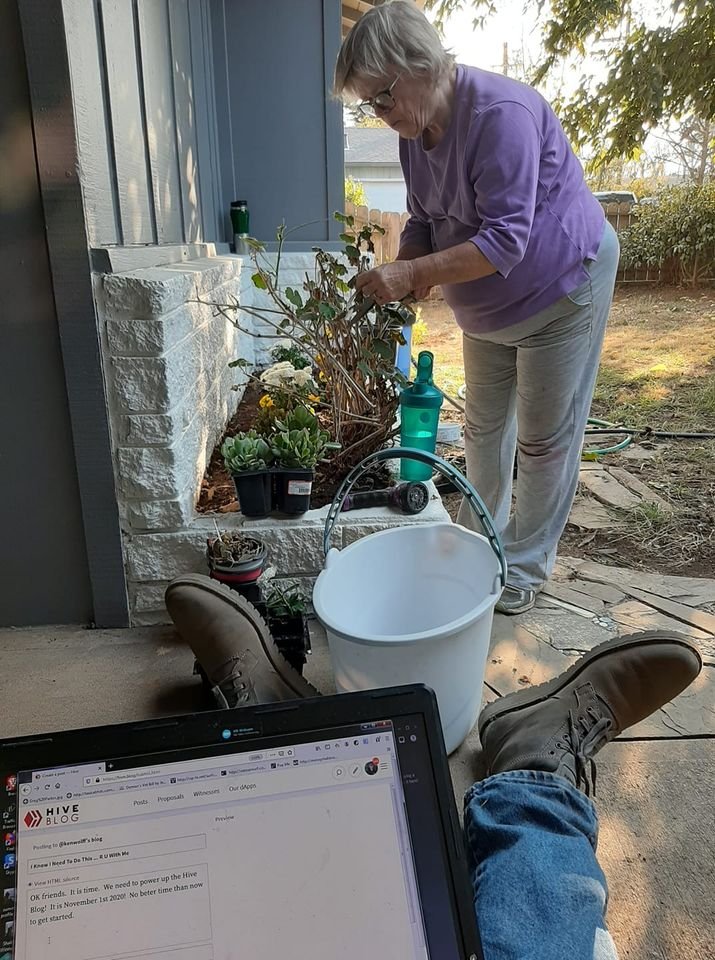 We are doing yard work at my son's house that is for sale in Petaluma, CA. I have not spent all this time on the computer. I am just taking a break. If you want me to add more pictures I will have to wait until we get home. I forgot my phone.
You can see on my laptop that I am at the @Hive-Blog. How about joining me in the getting started challenge. Up-vote this post, comment and invite others to join in.
I want to give a shout out to one of our leading Soaring Eagle Team members Cheryl Fitzjohn! She alerted the team as to what is happening with the challenge and guided us to her post. Give her and up-vote and comment. Well, I better get back to the yard work so we can get finished and head home.