Another year just passed in a fast tempo ... It seems like we as humans become as the decorations from the Christmas Tree ... silenced, drained out of that green elixir ... but we are still pretending it's good here inside this Matrix, right?
Maybe a winterish' clown from my Christmas Tree feels much better than this society nowadays ...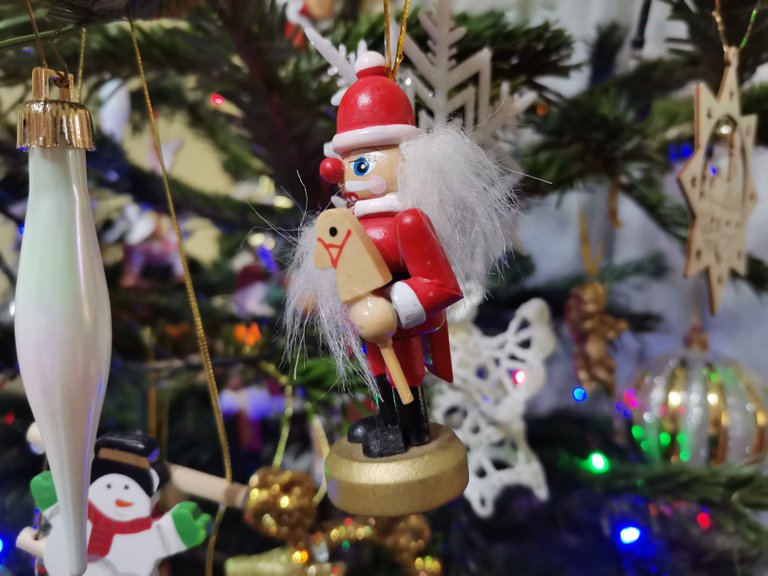 Maybe he knows how to be detached from all these silly things that are like hooks for every soul maintaining it busy under the illusion of a good life ...
Even the #blockchain has started to become a ghost town ... some platforms are under maintenance, some are totally out of order ... some pretending to be busy while everyone's talking the same silly #crypto subjects ... and so on ... What a happy life, right?
Maybe even my buddies, while they will wish you all a Happy 2021, are much more happy than the most of the human society ...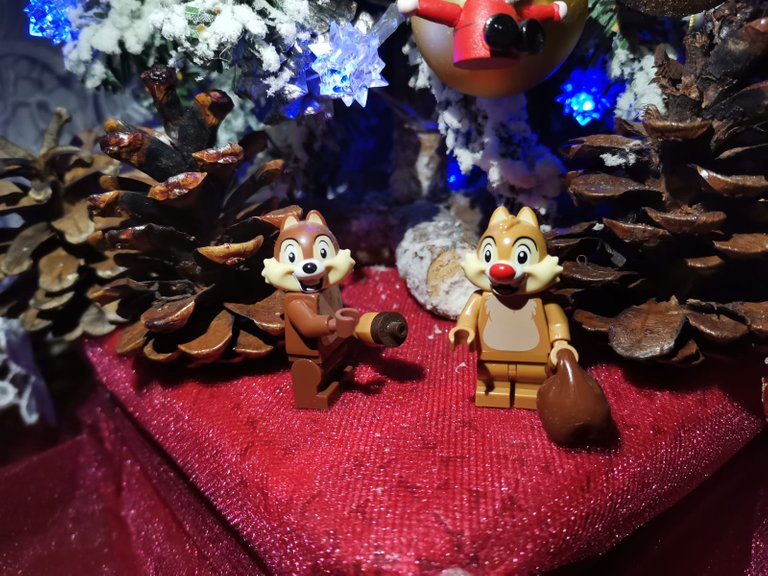 Maybe will disagree and are still believing that everything will be soon normal ... maybe everything will at a new level target of a normal term, that might not be normal for you :)
I know that for some of you the party in a social distancing manner it's still rollin'right now.
I just wish you a Happy 2021!
I've thought, since, we are living in a cool blockchain, or at least we pretend, i'll invite you in a short introspection on my latest #NFT sketches would be something awesome ... but right when i wanted to start and create this short blog as a summery of my #artworks ... the muse appeared and i've created this new alien tribal face ...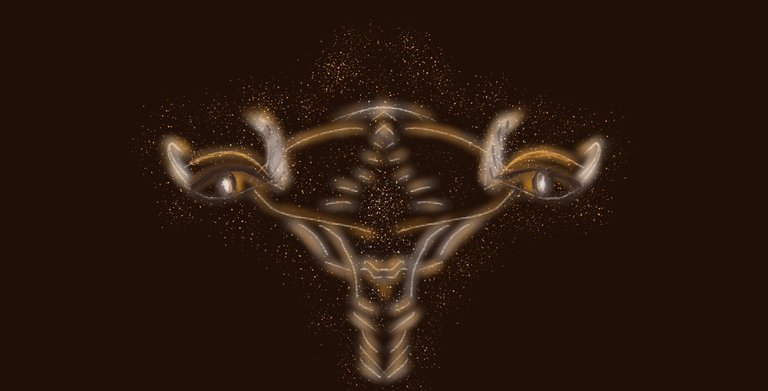 As we all know, it's been a weird year but blessed with so much creativity ... and for me, new discoverings in matter of #art ...
I've never thought that i will be able or better to say, prepared to step inside this spectrum of #digitalart to create my own #NFT ...
but hey, the entire life it's a journey and we will discover everyday new crafts that were givan to us by the Great Architect of this Universe, but they seemed t stay hidden somewhere in the corner of our inner matrix ...
Here are some little #artworks i've created in this not so distant year of 2020, which seemed to be like yesterday ...
Do you remember this one?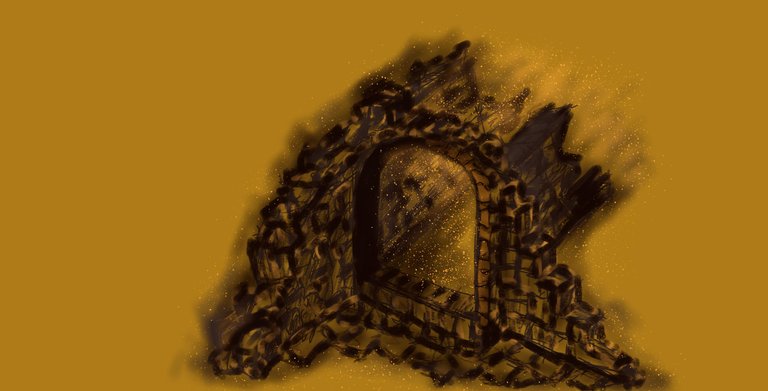 Maybe through this portal from the desert of Namib came the inspiration to create the new alien tribal face :)
Also, do you remember this one?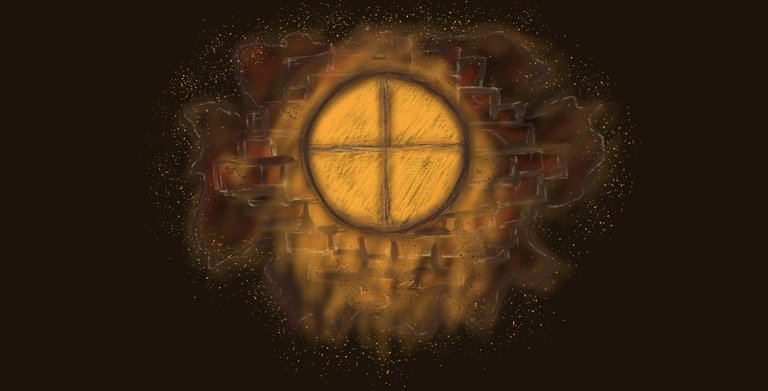 The Window Portal through which even Mr.Scrooge received visits from the Spirit of Christmas Past ...
Now i know, when it comes to music and especially any kind of art ... everyone think in terms of quantity ... for me art means when from time to time people should remember about one specific composition, no matter if it's in matter of music, drawing, painting or the modern one, the #nft ...
If you just buy a music album and you are listening it only once and then you will dump somewhere that album, you've missed the whole idea ... art needs repetition ...
Repetition, repetition ... Perfection :)
I knoaw that in some movie, i've heard this phrase ... "Progress, not perfection" ... I won't say the movie, but the phrase sounds like an ideal of an old era before the 90's in some areas of this world ...
Meanwhile, back to my #artworks in matter of future #NFT ...
I am wishing you a blessed year, filled with harmony, peace, abundance ... and one of the most important things for an earthy soul ... health ...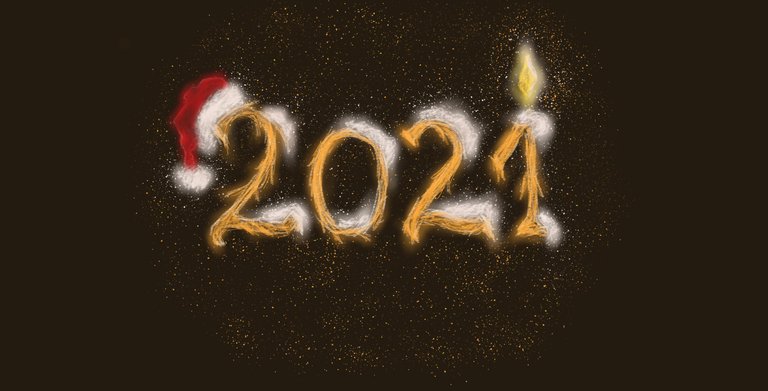 Maybe someday we will all receive the trye Enloghtenment through my Nagybonacci Matrix of Christmas ...
This will be ne of my future signatures ...
I know it's not perfect, maybe ... but, define me perfection ...
HoHoHo!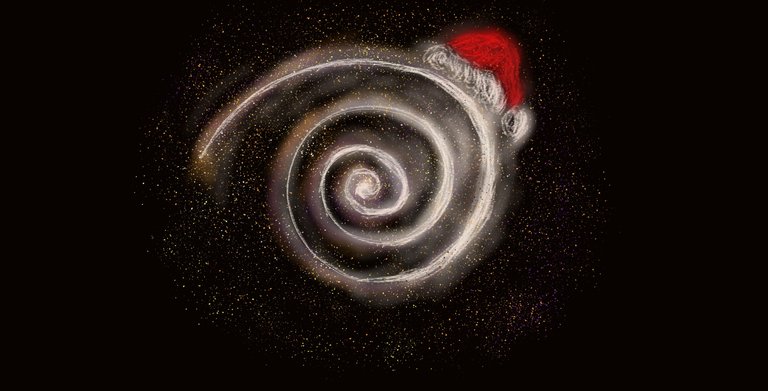 Please do not #upvote with hundreds of $$$ my #blog ... It's not necessary, especially now, when hney and milk it's all over this world ... The artists are happy all over this Matrix!!! :)
HoHoHo!