An cute idea Thommie came along to promote CTP and SFI alike are Text- Ads; so far- so good but it seems there are no damn Text Ads in Traffic Exchanges...
The secret in it is the word it seems- look in some we have the magic Tool called Mini Branders this one is from Hungry For Hitsbut way more TEs offer them...
that's how I get my Text- Ad for SFI into Traffic Exchanges!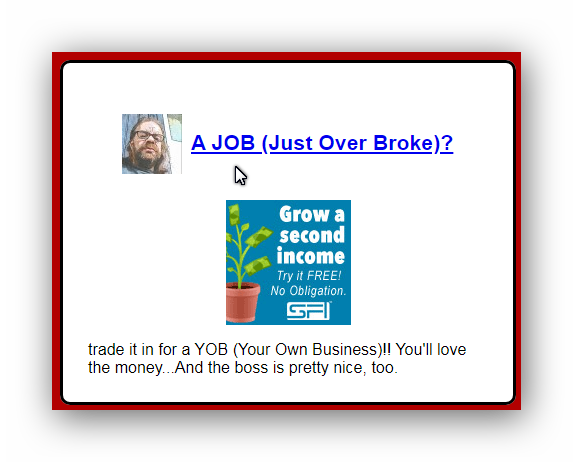 You've got a A JOB (Just Over Broke)?