Snowed last night and up until about noon today. So here is a picture of the 10-12in (25-30cm) snow on top of my smart car.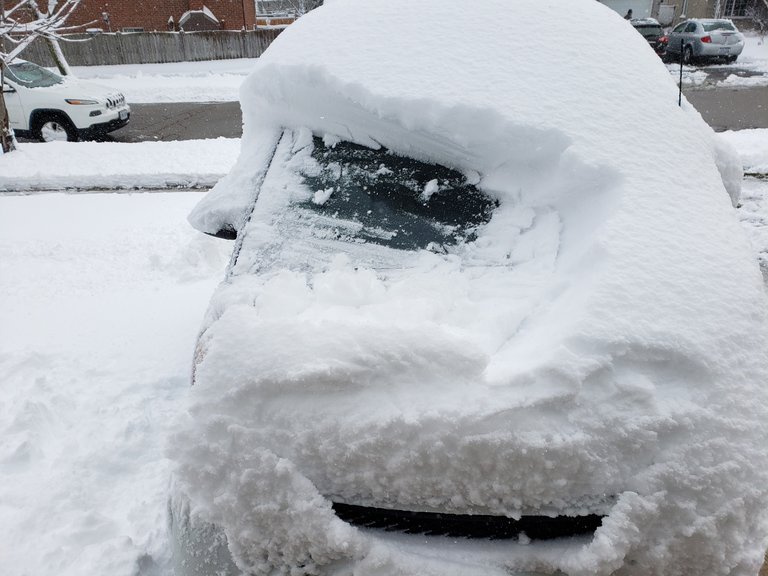 Spent over 2 hours running the snow blower to take off the upper snow and then shovel the bottom wetter layer of snow. WOW my fitbit said I did over 8000 steps during that 2 hours.
I am now relaxing catching up on Hive posts.