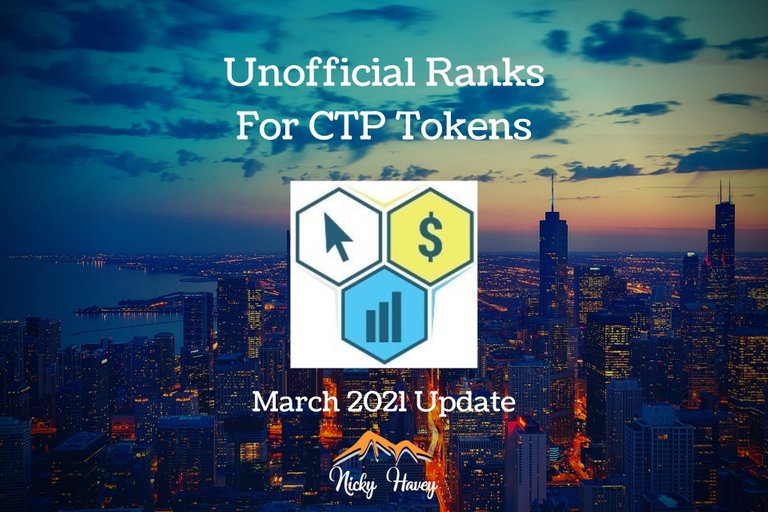 Image Source
What's happening CTP team? Almost missed this month's update on the Unofficial Ranks but managed to sneak this post in before the end of it! If you remember last month's post, I shared the amount of staked CTP tokens needed to get to certain ranks which were talked about in various comments and posts with you awesome go getters! The calculations used to get these ranks are based on similar calculations used to work out the Hivebuzz ranks.
I had covered the aims of CTP (Click Track Profit) in a previous post, which is a community lead by @jongolson with some other cool side projects spinning off such as the @ctpsb (CTP Swarm Booster) account, and it was a video I saw earlier today called "Dolphins & Orcas United" that prompted me to update last month's rankings to see where we are at!
With CTP tokens, there are a certain amount distributed each day to content creators and curators as well as staking rewards which all help build up your account. The philosophy of staking for the long term is the name of the CTP game and so the Unofficial Ranks adds to the fun of staking by setting up goals relevant to each community token based on how many tokens you have staked - here's what you need on 31st March 2021!
---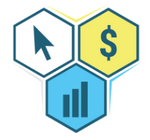 | Rank | Staked CTP Tokens Needed |
| --- | --- |
| Day Dreamer | 4.038 (3.765) |
| Goal Setter | 40.375 (37.654) |
| Entrepreneur | 403.753 (376.537) |
| Local Business | 4,038 (3,765) |
| National Institution | 40,375 (37,654) |
| Global Franchise | 403,753 (376,537) |
I have used the circulating supply of CTP as that's what's currently circulating (so excludes all the burned tokens etc) and in brackets are the amounts from the last update which was on 24th February so you can see the difference a month makes! As you can see in the screen grab below from the home page of CTPtalk, nearly 90% of all tokens are being staked so that philosophy of growing your account is strong with CTP! Jon has taught us well!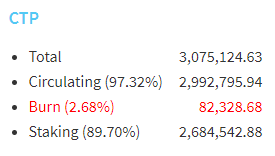 I've changed the 3rd rank that was "self-employed" to "Entrepreneur" following a discussion in the comments of last month's post so let me know if you're cool with that and these can be the ranks we use going forward for some fun! I was thinking "wantrepreneur" for a bit of fun instead of Entrepreneur haha! Otherwise, my current rank is still Entrepreneur but I am not too far away from local business!
Also, there is quite a big jump in staked CTP needed between the last 3 ranks so I think we could fill out those with some more ranks that would fit in - again, share your thoughts in the comments. Maybe a rank at 100k, 150k, 200k etc..?
So where do you stand in the unofficial ranks for CTP? Can you think of any more ranks that we can put in to fill the gaps? Let me know in the comments below!
Stake it easy
Nicky