To Video or not to Video that is the Question. My answer is Yes!! You should be using Video in your Traffic Exchange advertising. Look one of the key things  to this industry is Branding Yourself ( Unfortunately there are allot of folks who don't do this). But the small handful that do put there pitcher and name on there pages. and that is Awesome!!. But its time to take it a step further, Its time for you guys to get on Cam and make a Video. Yup that's right Get Out Of Your Comfort Zone and make a Video.Video works trust Me.

Look I know your probably scared to get on camera. I was but one day I said the heck with it. I'm doing it. Now my first one sucked at least that's what I think. But I did it, then I did another one, and the more I did the easier it got. And guess what, nobody bite my head off, And now I love doing video. I use it allot for my ads.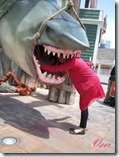 Now I'm not talking about making an Epic video, remember you have a short time to get your as seen. Just get on Cam and talk like you're your talking to your friends, that's it, The upload it to You Tube  then go to Adkreator use a squeeze page template and Put your Video on a the Page add some text and put it out there. You will find that allot of people are not going to bite your head off, and it will help with Your Branding

I will one day do a Blog Post showing you how to do this, and how to make it autoplay. and how to upload it to You tube really quick. Well that it I want to thank you for taking the time to visit my blog and read this. And also make sure you go over to my You Tube Channel check it out and subscribe. You can get there by clicking on the You Tube logo below.