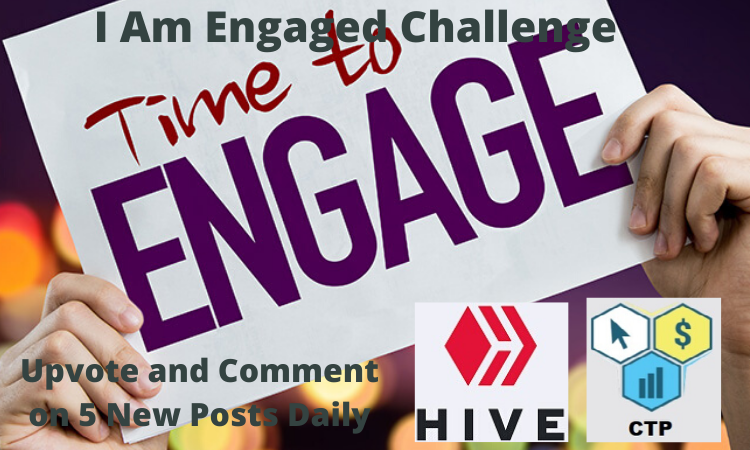 Hello Everyone,
It is Day 28 in my "I Am Engaged" Challenge
I stepped outside to box today. You will notice that all my selection are from PeakD today. I also posted it there. All the other days I choose from CTP Talk. I hope you enjoy today's selections.
For more information about this challenge check out the Day 1 post.
It all starts with Engagement
Engage with at least 5 people everyday by upvoting and commenting on their posts at CTP Talk or Hive.

Follow the people you engage with.

Write a post on your CTP Talk or Hive account listing the usernames and the post of the people where you upvoted and commented. Also write a little bit about the post you are highlighting.

Use the hashtag #IAmEngaged to spread the word
Today's Content
Here is todays post for the "I An Engaged Challenge"
I upvoted and commented at
On To Dolphin Status,
Steven Ackerman
Plus 1 Success Here is a free gift. No opt in required!