Tornado Traffic Weekly News (Volume95)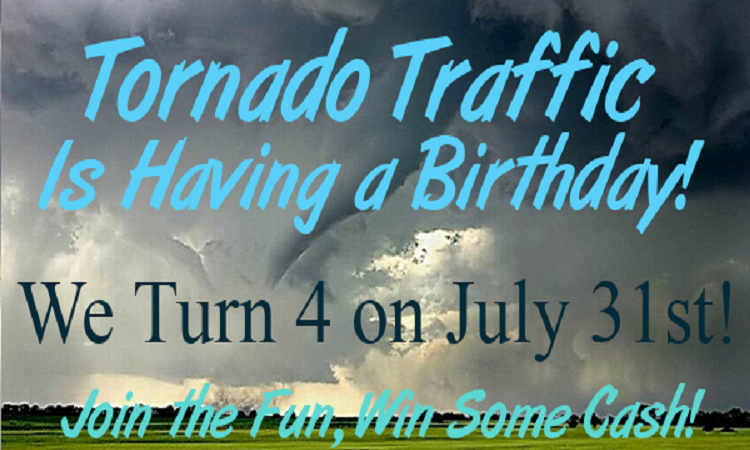 Hello Everyone,
Thank you for reading my weekly newsletter.
Your comments, support and upvotes at Hive are very much appreciated!
Any comments that you add will be upvoted at the Hive Block Chain!
Happy Birthday Tornado Traffic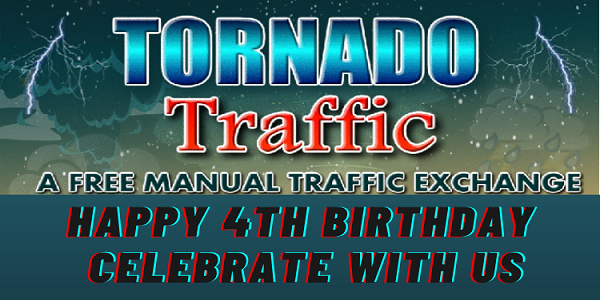 Our 4th Birthday is July 31st and we are celebrating with a 5 day
Promo Slice Event beginning today, 07-26 to 07-30 With four other exchanges!
There is one $7.50 Grand Prize and a $7.50 Shared Pool.
Completing the promo will give you share from the pool, complete
it more times and get more shares!
Happy Birthday Tornado Traffic!
Last Chance for the Tornado Traffic Summer Referral Contest
Only 6 days left!
We will continue running the Summer Referral Contest until 7/31/21,
which is our 4th Birthday!
There will be a total of 10 prizes awarded with the top prize of
5000 credits, 5000 banner impressions, 5000 text ad impressions and $25 USD.
Currently the top referrer only has 4 referrals. You could easily surpass that with a bit of advertising. Let's go recruit some new members and win that $25 Top Prize!!
Just a reminder if you are an upgraded member you are eligible to receive random referrals.

Communicate With Us
I would like to invite you to join my Telegram Group or Facebook Page.
Feel free to stop by and make a comment or ask a question.


TE Owners and Administrators
If you are a TE Owner or Administrator and would like to have your TE featured
at Tornado Traffic let me know. 2021 is here and I am always looking
for new promo partners.
Click Here for my contact information.
Daily Promo Partners for This Week
Monday 7/26
Explosive Surf and Hits Gator
Tuesday 7/27
Traffic Jenie and You2Surf
Wednesday 7/28
Aurora Traffic, Quality Hits 4 U and Zaney Clicks
Thursday 7/29
Dolphin Clicks 4-Way with Promanual Surfer and The Traffic Finder
Friday 7/30
Spy Bubble Power, Clickroads TE and Traffic Pirate Hits
Saturday 7/31
4-way with 4 Promos TE, Silver Mountain Traffic, Traffic Jenie
Sunday 8/1
Red Stag Hits and Stealth Hits
Weekly Promo Code
Thank you for reading my weekly newsletter. Here is a promo code for 250 credits,
banner and text ad impressions, weekly72681. Enter the code and surf just 97 pages
at Tornado Traffic to receive your Bonuses
To Our Mutual Success,
Steven Ackerman
Plus 1 Success Here is a free gift. No opt in required!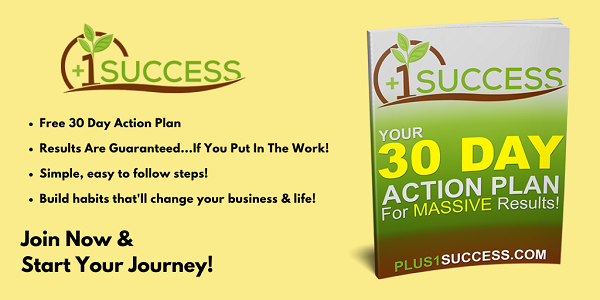 ---
---