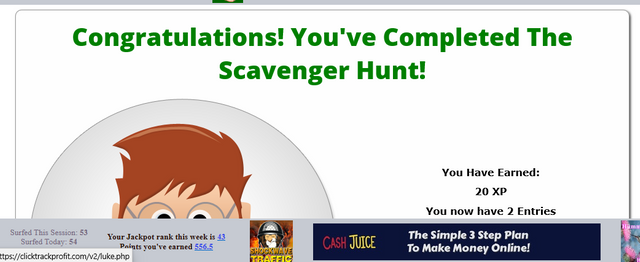 I found Luke!
This hunt started out in The Gauntlet and took me through 17 pages when I found Luke and then I was sent to Star Power Hits.
Over at Star Power Hits I found Luke after surfing 54 pages and then went over to High Hits.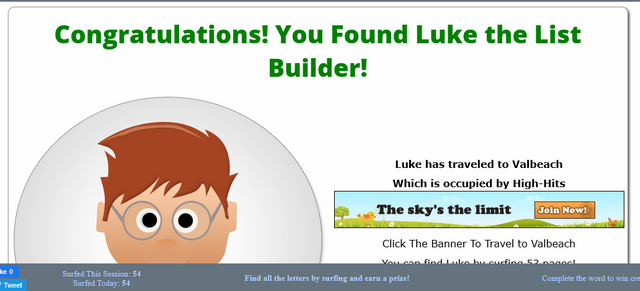 !
After surfing 54 pages I found Luke again and was sent back to Star Power Hits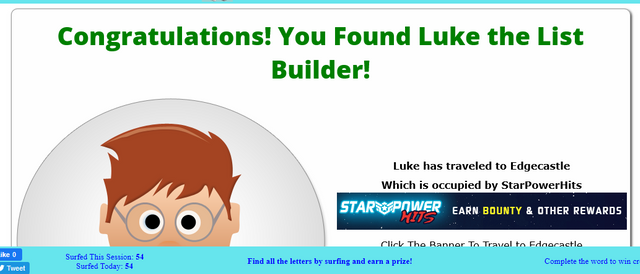 Back at Star Power Hits I went another 53 pages before they sent me to my final destination over at Cool Cat Hits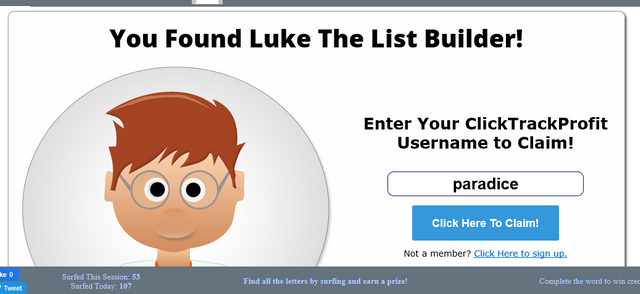 My final destination took me thru 53 pages where I found Luke and completed the Hunt.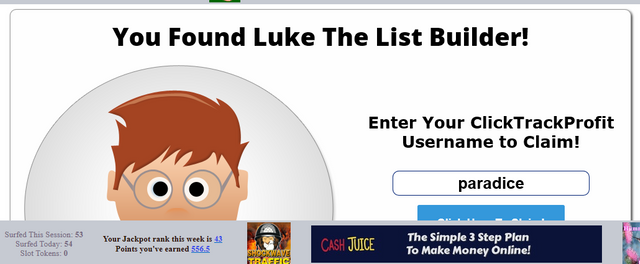 During the hunt I also found another 4 badges to ad to my collection.
Until Tomorrow......