RE: So You Want To Make Money Online
You are viewing a single comment's thread:
Very well said @theroad2freedom, avoid the scams and invest money, time and effort to build your own online business, too many people wants an easy button and when they click it they lose, I look forward to hearing more of what you have in store and about your jouney Garrey, keep up your great work, it's awesome.
---


Made in Canva

- @flaxz - Admin/Curator
---
This post is AWESOME!
It has therefore got a manual 100% upvote from @thisisawesome, for the Awesome Daily Highlights in category CTPtalk, I give out 1 such vote in that category per day, plus 4 more in other categories, and your post will also be featured in today's Awesome Daily Curation report for more visibility.
The goal of this project is to "highlight Awesome Content, and growing the Hive ecosystem by rewarding it".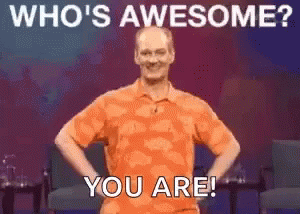 Source
---
---