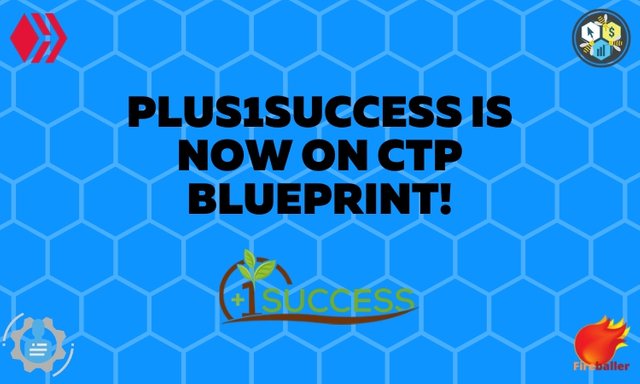 Hello Buzzy Bees!
Took me a little bit of time but Plus1Success is now on your Path do Success!

Either Guide or Video Membership have now on their homepage between BP0 and BP1 a Plus1 icon to get to that chapter, as well the downline builder for it!

Added for the Video Membership a Walkthrough inside Plus1Success so go check it out! Enjoy!
The Ebook is not on the Download Section anymore, but if you are a Free Member, you can grab the Ebook for free here:
https://plus1success.com/download.php?f=plus1book&r=elianaicgomes
To add yourself to the downline builder so your downline can join under you you must have at least the Guide Membership and the Rebrand Rights inside Plus1Success.
And remember:
If you join Plus1Success under me or even any program inside CTP Blueprint you gain extra entries for the Fireball Drawing!
100 entries for signing up!
300 entries for the upgrade!
The more entries you get, more chances you can grab a share of the Epic $250 in CTP Tokens Giveaway!
Also don't forget that the Monthssary discount for any CTP BP product is ongoing until the end of this month!
You still have a few days so don't miss out!
Good luck and have an awesome weekend!
---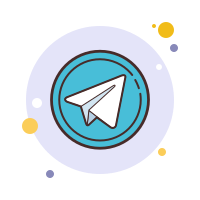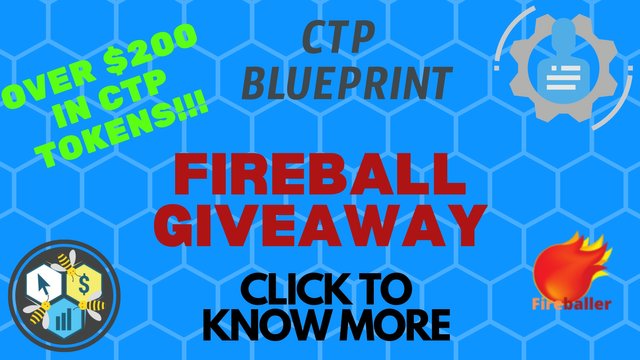 ---
Fireball Leaderboard
lisamgentile - 1454 Entries
bizventures - 1083 Entries
maddogmike - 1007 Entries
scottrohn - 884 Entries
joingail - 859 Entries