Do You Belong to a Surfing Team?
That is the Question of the Day . Do you know what one is or how to get one one? There is only a few ways to do it. Either look and join , Be Invited or Upgrade and Start one yourself. Joining a Surfing Team can help both you and your Team out in the Long Run.
Each Week every TE Resets at zero and starts all over again so you can try and get into the Top Spots for that week. Some Sites have a Top 3 and Some have a Top 5 it depends on what Teams you are on.
and if your Team is in one of them Spots you can win some Prizes could be some cash , credits , banners, and text ads that your Team gets.
Not Every TE is going to have a Surfing Team so you have to pay close attention to what sites you are surfing. If you are looking to join a Team I am going to be listing the Teams that I am a Caption of and You can see if I have openings. I do have a few Rules if you want to join my Team(s).
You Must have Your Pic on your Profile I want you to be Promoting You First.
You Must Surf each week to earn some Points for the Team.
You have a Question Ask someone on the Team. This is how we learn and grow.
You have to Have Fun.
Now to keep Track of what Teams You are on its best to bookmark them in a folder in your Browser so its easier for you to get to. In Chrome I clicked on the start when the drop down popped up , I created a Team Surfing Folder and book marked all the sites I have Teams In.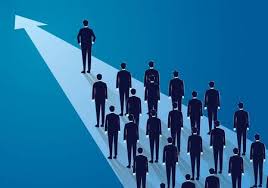 Here are the Sites I have a Teams On.
https://pistol-packing-mama.com/?rid=842
https://veteransurf.com/?rid=1089
https://tornadotraffic.info/?rid=117
https://millionairesurf.com/?rid=161
https://mustangtraffic.online/?rid=173
Looking forward to Building some Great Teams With You. Feel Free to Contact me any Time if you have Questions.



Aaron Green
Skype: greensempire