Are You Broke?
50 or Older Living Paycheck to Paycheck?

Keep in mind when reading this that it is never too late. No matter what your financial situation is, it is not too late to change it for the better regardless of your age. It is understandable that you are frustrated so many opportunities if you only had the money. You could get a part time job on top of your full time job that would allow you to earn the extra money needed to finance any opportunity.
The downside of have that second job is now you are exhausted all the time completely drained and you have no time to recharge let alone start a type of business.
My Solution is Quite Simple.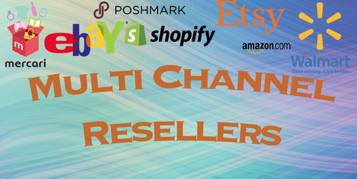 Look through your home for items you would sell in a garage sale. Don't worry we are not having a garage sale.
In my case I found comic books, trade paperbacks, action figures, clothes, various collectibles. I photographed these items and listed them on eBay.
Unlike so many other opportunities I started making sales my first few days of listing. I even discovered the more items I had listed in a category the more daily sales I would make.
For me reselling has been so successful that It replaced my full-time job, and is able to finance any opportunity.
Need more money? Sell more stuff. How you ask, by putting up more listings. Currently I resell a variety of products on eBay, Amazon, Mercari, PoshMark. I never did have any luck selling anything on Bonanza, it was a big time waster.
---
---