While, Autumn is here, almost passing in a a very high tempo ...
Schools have began again, with a much more implementation of the very well desired protocol through the "online" system ...
Maybe something that now for most of you had started to trigger some big "?" marks ... even if for some of the parents out there was a a very expected (and desired in the same time) thing to happen', like that request for everything to be at one click distance from everybody ...
Now, imagine a very genuine story, that my humble creative artistic mind came today and brought me this idea ...
A futuristic school ... but still something like on Hogwarts ... but the only thing would be the issue with the "masks protocol" ...
Even if you would have such an amazing committee at your school, like the following lego minifigures, which embodies some of the most brilliant wizards from Hogwarts, maybe you would still need some updates from a not so very distant Future ...
I guess that such an awesome team of teachers/wizards would like to see a much more futuristic approach for such a big pandemic problem that triggered so many issues among the whole school system arround the "Galaxies" ...
Therefore, imagine that one day, Harry, Ron and Hermione, would take their chance to travel through some portals in time, to meet the real Jedi ... and hopefully they could solve the "masks" issues under which the schools are bouncing between the terestrial and the "online" or the "virtual" world of activating their school schedules ...
So ...
One day, Harry, Hermione and Ron arrived through a Portal inside the Ruins of the Old Town of the First Jedi Order, where they were greeted by the the Elite Praetorian Guards which now were guarding as well on this old place within'the Galaxy ...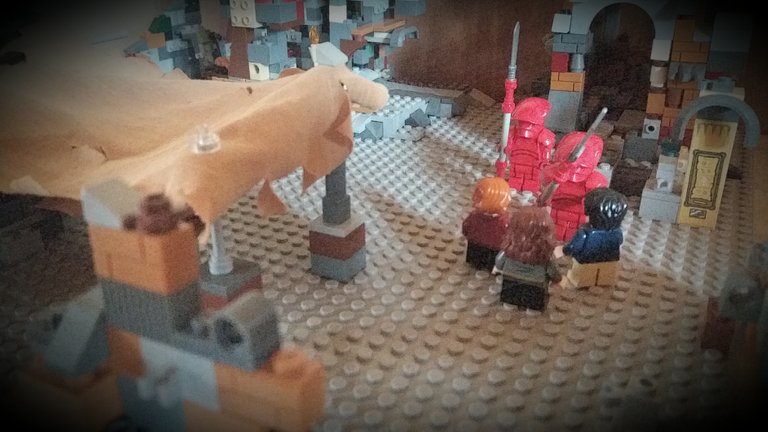 They've mentioned that their intention is to meet Jedi Yoda, hoping that he would help them to find the proper way to have decent solving protocol for this issue with the masks during the pandemic period established on our Earth ...
The Praetorian Elite Guards took them to Jedi Yoda ...
He showed them the first degree of those masks that they could wear on Earth for such an "interesting" period in Time ...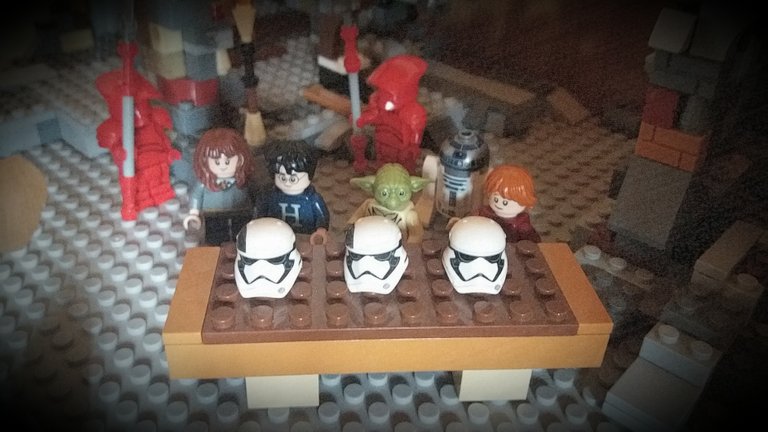 He told them that they are made from a component that cannot be found on our Earth, with higher properties than the very well known ... for "some" ... vibranium ...
He said that instead of wearing such a silly normal mask that is provided on Earth, these ones are very helpful, without causing anny damage of spots on the lungs, especially to the older people of the Planet ...
He presented them those futuristic helmits ...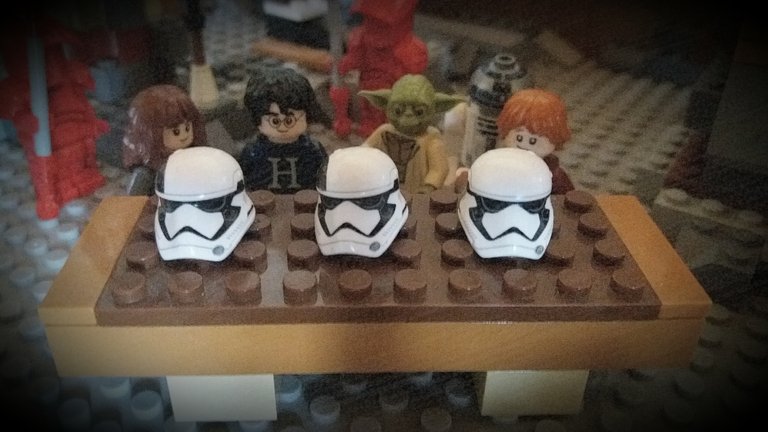 He showed them how to wear those helmits and invited them in front of the Temple of the First Jedi Order to give them the Blessing and the secret formula, so they would know how to build them ...
After this he saluted them as well with the famous and most powerful phrase of " May the Force be with you" my children ...
The Praetorian Elite Guards accompanied them until they left the old city where there was the Portal through which they could return to Hogwarts ...
Jedi Yoda was greeting them with his hands, being very happy that he could be helpful ... especially in Times like these ...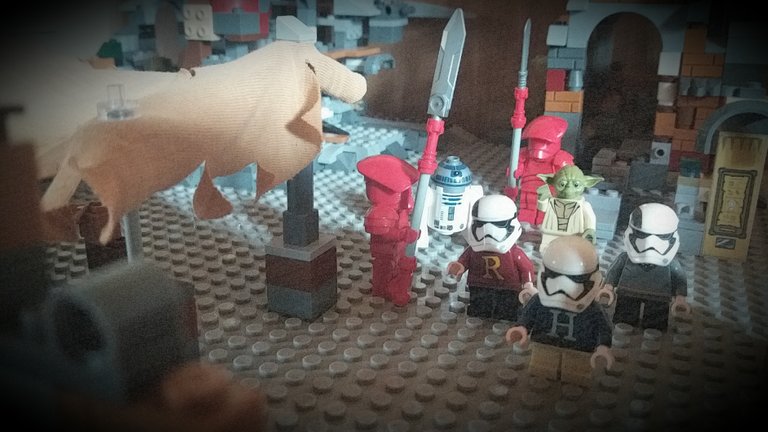 Now, you should tell me, how would you find such an implementation in our Times, to have our children in schools with such a costume ...
Would you agree that it's more like sci-fi protocol of a world that inevitable is heading through those scenarios we've seen in the movies or it's a very good way of our not so distant future?
Anniway,
Life is great ...
Right?
Now let's move forward and let's meet our new #contemporary lego creation of the famous ET Monk ...
Some of you might think that a modern ET cannot be built ... but i can tell you that you can have an infinite imagination and many options to do this with #lego
Therefore,
Here we have a new format of a modern ET with a look of an asian master ...
He looks at you and says "What's up???" :-)))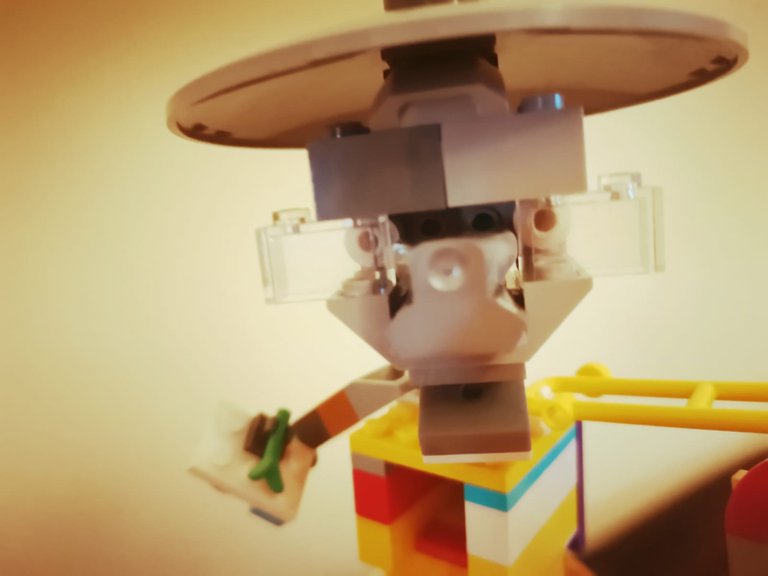 I think it came out very cool and it has some cool updates ... so, after he is taking a walk inside the asian gardens or he went through a hard wing-chun practicing, he has his own bar, from which he can drink some green tea and enjoy some ice cream ...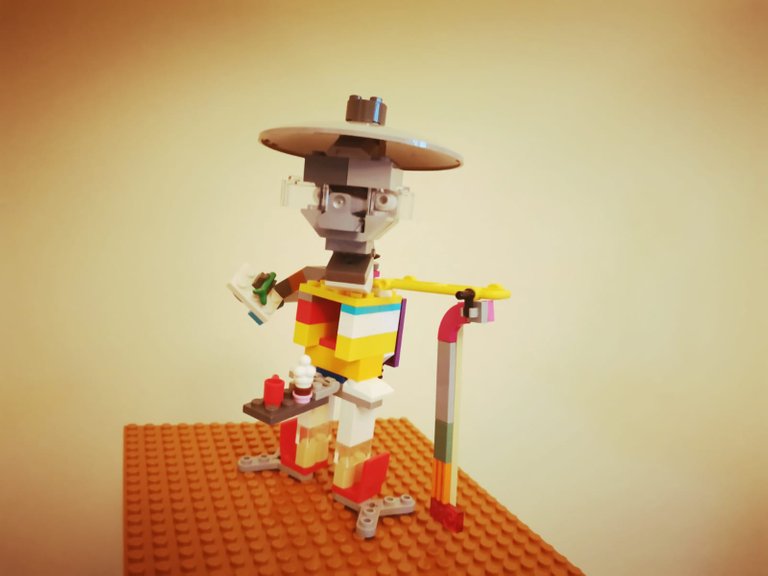 I think this abstract form of a monk looks cool for a quick lego built ...
It has cool updates that are very useful for a world of a future encrypted monk ...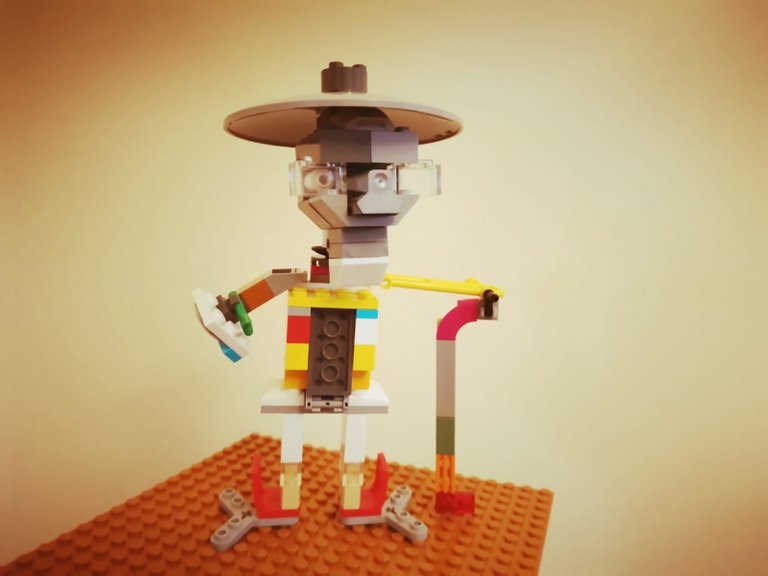 If there are some people interested in learning the art of contemplation :-) contact him ...
He has a perfect green tea that will help your mind and body to relax in a very non-stressed society, especially in a pandemic time like this one ...
The times are great for entering such a state of mind and spirit ...
I didn't want to write too much, even if i know that nowadays, most of the people are running for the survival mode ... hoping that this new world that is growing now before our very own eyes, will bring them the abundant life ... the one that everyone have ever thought to live ...
Maybe that the happiness does not stay in #crypto or any encrypted currency ...
Enjoy some of my music as well.
https://open.spotify.com/artist/3QvHYClgWdIJnF0qXucP6A
https://emanate.live/luciannagy
https://musicoin.org/artist/0x52d244ce64e458b3ed0775603e582b19ff644feb
Meanwhile, hope you all will stay safe and maybe you'll spend some time in Nature along with your Family, while you still have this chance ...
Nature is always out there, waiting for us ... and what a great privilege is whenever we visit her and we recharge our batteries from the infinite resource of energy provided by this eternal source ...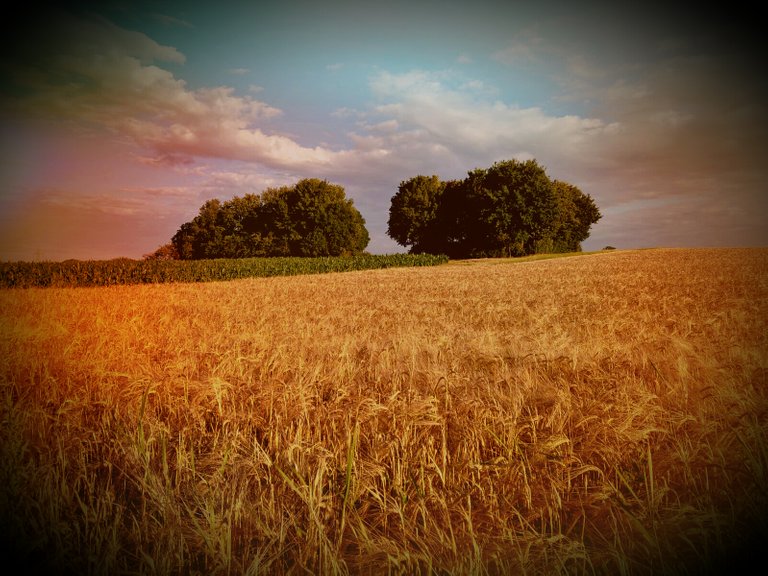 May the Force be with us ... especially for what will come next ... cause the movie is not ready ... yet ...
Regards