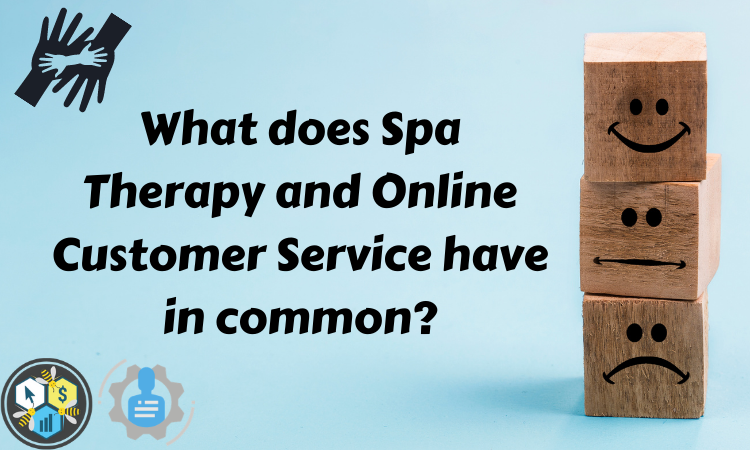 Hello Buzzy Bees!
Let me kickstart this post with a story...
I had a big variety of grumpy clients, but there was one who affected me so much to a point to hide myself in the bathroom to cry!
My co-worker was so worried that asked if it was better to ask someone else to do it.
I said no. "I have the power to make him less grumpy at least"!
His energy during his stay at the spa including the massage was pretty heavy to my heart to keep my tears flowing but I stayed strong and always showed him a smile from start to finish! Not because "the client is always right", but because there's so much negativity and frustration - and even more today -, that the least I could do was keep smiling and give the best service I could give!
The client was from "you are lucky I'm not going to complaint about you to the manager because my wife asked me to" to " that was the best massages I had in a while".
So...what does this have to do with online costumer service?
The power is in your smile and in your hands!
The way you write to others may change people's hearts even when you feel that it wasn't good enough!
Even if you think you don't have the best writing skills or English is not your main language, if you are genuine and want to help people with all your heart, even the grumpiest of grumpies will relax and feel better and hopefully thank you for your service!
Show your smile through your words!
Is the most rewarding thing :)
As now part of the Costumer Support Team at Affiliatech, @clicktrackprofit, that's my goal to each ticket that I came across! People are ruthless and sometimes they aren't right, but always keep smiling! Probably it won't work to everyone but move on and keep going!
Thank you so much for reading!
---