DUNK Revelation ☺️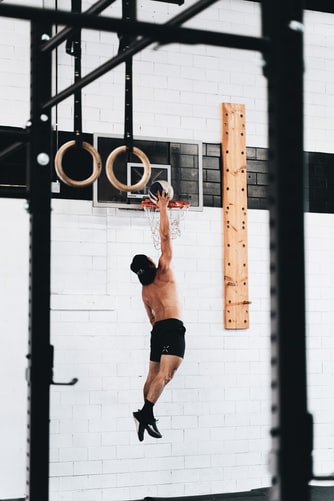 I have to confess that I thought Dunk is a generic name for a community without truly wandering about its meaning. Given the fact that I am interested in learning more about basketball, but I am no Basketball Pro, I didn't make the connection. The illumination came when I have seen there is an Anime series called ''Slam Dunk'', Anime series suggested by a Hive fellow.
It was something like...oh, dunk is more connected with basketball than I thought. So, I decided to search a bit on the Internet, and I realized what's the actual meaning of Dunk in basketball. So, I thought maybe there are other persons like me around here and it might be useful to unravel the ''Dunk'' meaning for them, and especially if English is not a well-known language for them.
So, DUNK stands for a basketball scoring technique in which a player puts the ball directly into the basket with one or both hands.
To be more clear--- so, instead of throwing the ball, the player can simply put it in the basket.
Here is a video where you can have an even better picture of it:
---
---