How to get rich quickly?
Before answering this question, we must define the concept of wealth and then the concept of time. Is 5 or 10 years right for you? Yes, it is possible. If we are talking about a shorter period than this, it is extremely unlikely.
-I see that many people are looking for a way to make money quickly. In this method, they double or triple the value of the quick investment and devalue the more conservative and less risky investments, but they also involve risks. The annual rate of return is about 10%. These people quickly realized that they might be lucky once or twice to get such a beautiful return, but most likely, they lost all of their investment and more money the third time.
In this article, I want to show you two things:
N1- 10% of the annual income is enough to make you rich and able to sleep peacefully at night. And yes, you can easily invest and get an average annual return of 10%.
N2- it is more important than the return on investment, the decision you made in the initial stage of wealth growth (perhaps the stage you are in now).
Let's start with the first point. That is the basis. and what have the greatest impact on the financial! An annual income of 10% is sufficient to be financially successful. I will explain why through some examples. In the first chart, I showed you that if you save and invest 100 euros a month, it will be 40 years from now. I assume an annual rate of return of 8%. It is a realistic rate of return. It is quite possible to obtain long-term investment after tax. In Portugal, in most cases, the rate is 28%.
In this case, at the end of 40 years, you will have 400,000 euros. Are you motivated? For some people, this may be a reality, but it is also unrealistic for most of us.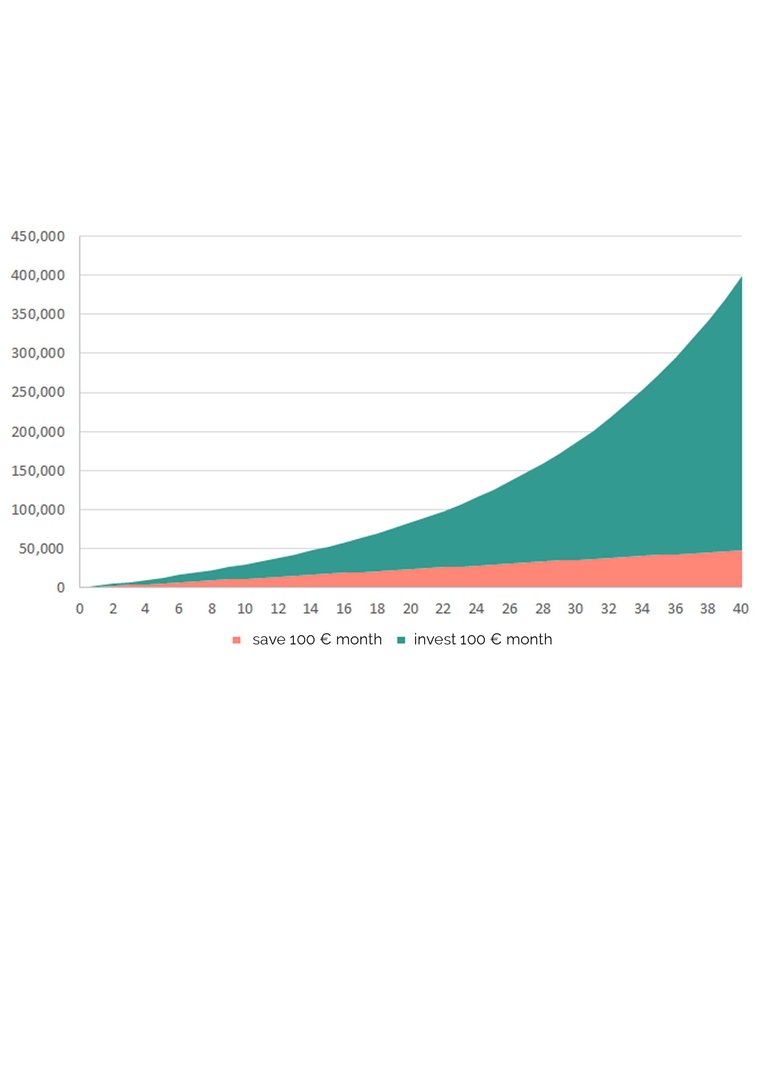 Why is it not practical? I know that a lot of people have a hard time leaving money at the end of the month, but remember that the average is 100 euros. If you receive 1,000 euros a month and can save your holiday and Christmas allowance in full, even if you do not save other expenses during the year, you can save 2,000 euros a year, which is an average of almost 170 euros per person per month. .
If your salary is 1000 euros or more, and you focus on planning and financial organization, you can easily save more than 100 euros a month on average. If you cannot save all the expenses you cut and there is no specific plan for the financial organization, the solution is, in fact, additional revenue.
I ask you to imagine the following situation with an open mind. Imagine you can save 500 euros a month. It can be you alone or a couple. Remember, this is not just monthly savings, but also money that the "IRS" "Personal income tax" I believe that only exists in Portugal can save. You can make investments, grants, work bonuses, wedding gifts and many other sources of income that we will receive throughout our lives, and we tend to spend.
Now you have one more opportunity to bring more freedom into your life: investment! You can only save 100 or 200 euros a month and get the rest of the extra income.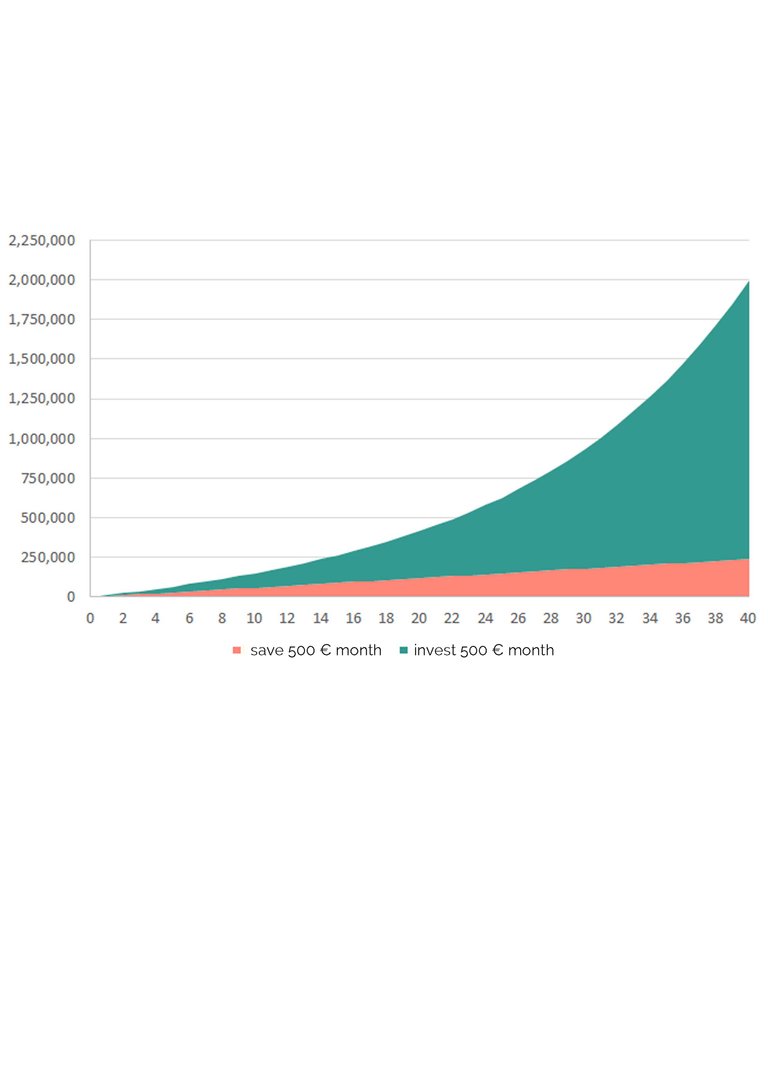 In this case, you can save 500 euros a month and, 40 years later, you will have a fortune of 2 million euros! 2 million euros is a lot! I don't need 2 million euros a month to do everything I want to do, in fact, I need less than 1 million euros in funds (this will be the subject of the next post, in this article I will help you define the value You you need wealth to live a prosperous life. Spoiler alert: in most cases, this is not as good as you think.
There are three possibilities, and if you want to save real money, you should focus on two of those three: Now, suppose a couple can save 1,000 euros for each couple. I know I know. But, Inês, if the average salary is less than 1,000 euros, who can save 1,000 euros a month in Portugal? Remember, I am talking about a total savings of 12,000 euros per year. Imagine that you will receive a savings allowance of 3,000 euros, a bonus of 1,000 euros and a refund of the state tax (IRS) of 1,000 euros. You only need to save 500 euros a month (if you are a couple, each person saves 250 euros), and you can save 1,000 euros a month on average.
Increase your income by getting a job with better pay and / or additional income
-Minimize expenses: sell the car, live in a smaller house, etc. Yes, I know, it hurts!
Immigrating to a country where you can save more money: When you emigrate, you should not only focus on increasing your income, but also focus on the cost of living in the country. I know that many people earn higher wages after immigrating, but since they spend a lot of money, their savings are unlikely to increase.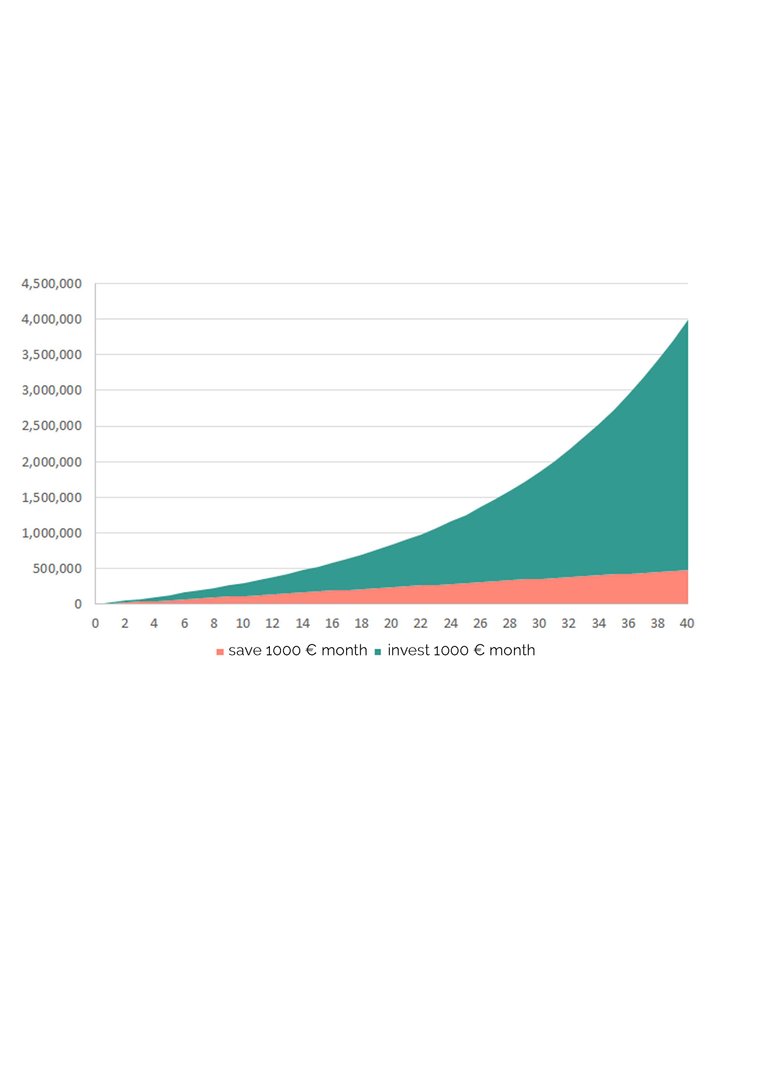 In that case, you will have an equity of 500,000 euros in just 10 years, a very comfortable value that can enrich your life. You will become a millionaire or a millionaire family in just 20 years. Now your dream is bigger, imagine that you can save more each month, the result is extraordinary! This brings me to the second point, which has to do with the importance of the decisions you make in the first months / years when you start to accumulate wealth.
-One of the options can even go through the stake of the binance in stable currencies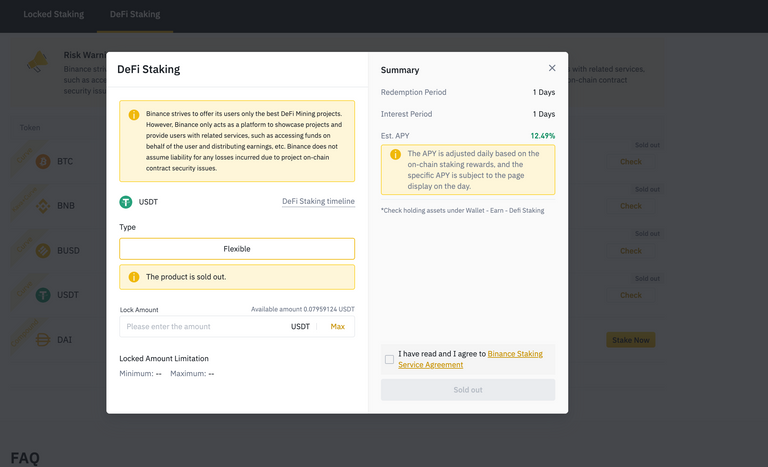 Well I hope you liked my content, see you soon :)