Welcome to one more faucet suggestion so you can accumulate some extra cryptocurrencies! Read the introductory article for more information.
Faucet of the day:
Other faucets already recommended:
But first, some warnings:
- I suggest using the [Brave browser](https://brave.com/) which has a built-in ads and malicious scripts blocker. As a bonus you can choose to get BAT tokens to see some ads, and donate BATs to sites you like. NOTE: Some of the faucets will not work if ad blocker is enabled. Disable at your own risk.
- No one will get rich with faucets. But as we are in a period of low cryptocurrency prices, faucets tend to give more coins, so it's a great opportunity to start accumulating some of them.
- Your coins won't be yours until you transfer them to a private wallet. And always remember: **If you do not control your wallet private key, you do not control cryptocurrencies**
- Some faucets pay an "interest rate" if you have coins in your wallet. Do not risk what you cannot afford to lose. Again: **If you do not control your wallet private key, you do not control cryptocurrencies**
- All faucet links I'm putting in here will be referral links. If you use them, you will be helping your dear friend here.

---
What the faucet offers
Here you can also receive many different Altcoins, in addition to Bitcoin
The difference between Faucet Crypto and other faucets is that, every 30 minutes, when you click to receive the coins, you will not receive a specific cryptocurrency, but some points, which you can exchange for the currency of your choice at any time.
After you accumulate the quantity you want, you can exchange the points for one of the many currencies offered by the tap: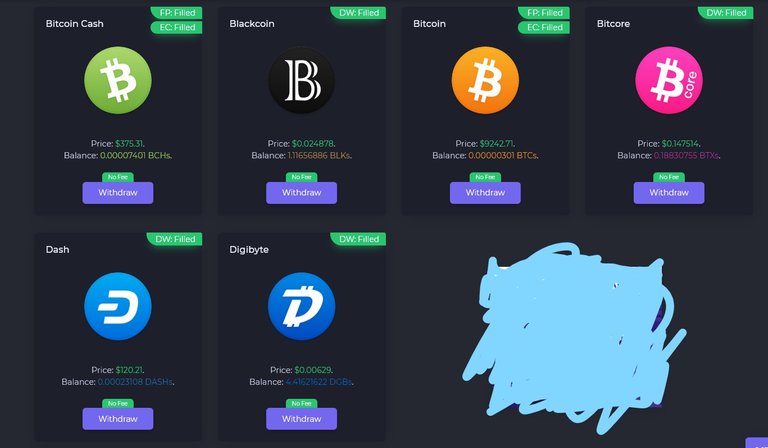 Another interesting feature of this faucet is that, as you use it, you will earn "experience points", which is nothing more than a kind of "loyalty bonus". The higher your level, the more coins you will receive.
Keep following this series, because at the end of it I will present an alternative that I think is even better for joining a Proof-of-Stake pool, so you can make your coins grow a bit more.
Coins distributed
At the moment you will be able to withdraw your faucet points [Faucet Crypto] (https://www.faucetcrypto.com/ref/64459) in 20 different currencies:
Some of them are:
BTC
BCH
BLK
BTX
DASH
DGB
DOGE
ESBC
ETC
ETH
LTC
NBR
RDD
RVN
SCC
STRATIS
TRX
XVG
ZEC
ZEN
Other activities
Shortlinks
Here you will click on links that will lead to a sequence of advertisements on top of each other. I do not recommend using this method very much because some advertisements are a little suspicious, and there are fake buttons that can induce you to click on them and will take you to some suspicious website. Understand what you are doiing before using this option
Achievements
These are bonuses that you will receive as you use the platform. For example, when you reach level 10, you will receive 40 extra points.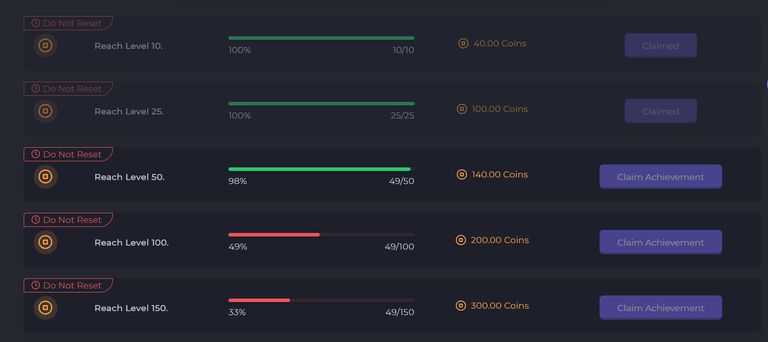 PTC Ads (Pay-to-Click)
This one is more interesting than the Shortlinks. They are also advertisements that you will need to click to access, however they are not as 'weird' as Shortlinks.
Just click once and stay on the link site for a few seconds and the score will be credited to your account.
It is also an option if you want to advertise your own website.
Minimum withdrawal amount and withdrawal fees
At first, there is no minimum that you need to have to withdraw your coins, but a maximum daily limit that you can withdraw from each of the available currencies.
Except BTC and BCH, all coins can be withdrawn directly to your private wallet. BTC and BCH may be withdrawn for microwallet services, such as Faucetpay.io.
Eventually, some of the coins may not have a balance for withdrawal, so you should wait for the owner to refill the bowl with the currency you want, or carry out the withdrawal in a different currency.
How they make money
Ads are all over the Faucet Crypto pages. Sometimes, when you click on the button to receive the coins, an ad may open in another browser tab, but nothing too annoying.
Faucet Crypto also has direct advertising through PTC as a source of income, where anyone can use it to share a link (at a minimum cost of 16k points )
My verdict
It's a good faucet. The ads are not very annoying, the number of coins distributed is relatively good, and the variety of coins is also quite high. Some of the currencies available use the Proof-of-Stake protocol, which in a future article I will show you how to make them grow even more.
I have already withdrawn 3 different currencies, all without a minimum limit, and they were all sent to my private wallets on the same day.
Apparently, when requesting the withdrawal of coins, there is no "approval" process, and the command is already automatically transmitted to the respective blockchain.
So this one has my approval, and I will definitely continue to use it for a long time.
---
If this post is past the final payment date but you like what you read, consider watching this ad for 5 seconds to give me extra support!
---
Originally posted on Free Coins Everywhere. Steem blog powered by ENGRAVE.