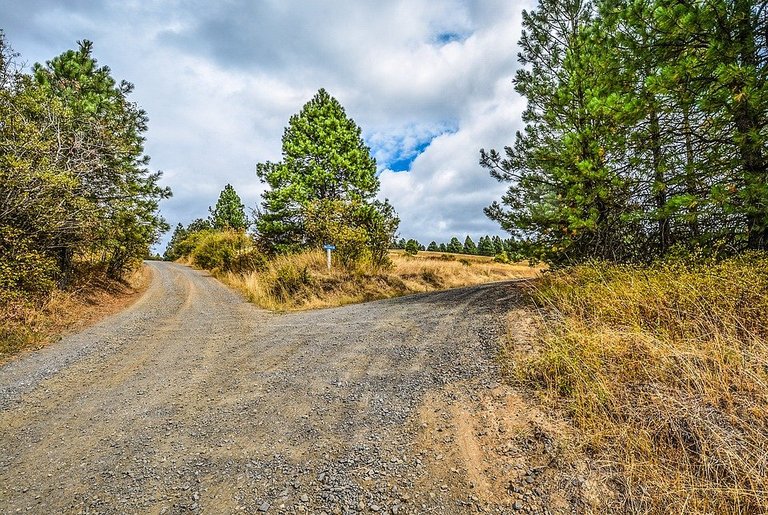 Source1
"People take different roads seeking fulfillment and happiness.
Just because they're not on your road doesn't mean they've gotten lost."
The Dalai Lama

Weekend Freewrite -11/23/2019 - Single Prompt Option
Sometimes we forget what it was like to be teenagers growing up and challenging our parents. Because we wanted to do things our way, we thought we knew what we wanted and how we were going to go about accomplishing it.
Our parents usually just shook their heads and warned us what would happen if we didn't follow their directions. And don't it let it turn out they were right, and you totally messed up. Then sometimes they would say, "We told you so. Why do it this way when that way is easier? Next time, you'll listen to us. Why do you want to make things harder on yourself? We've traveled that road before, and we know the outcome."
That may be, but sometimes we just wanted to branch out and do something different. We weren't trying to make things hard on ourselves. We intentionally went down a different path just to see what was at the other end. A different outcome.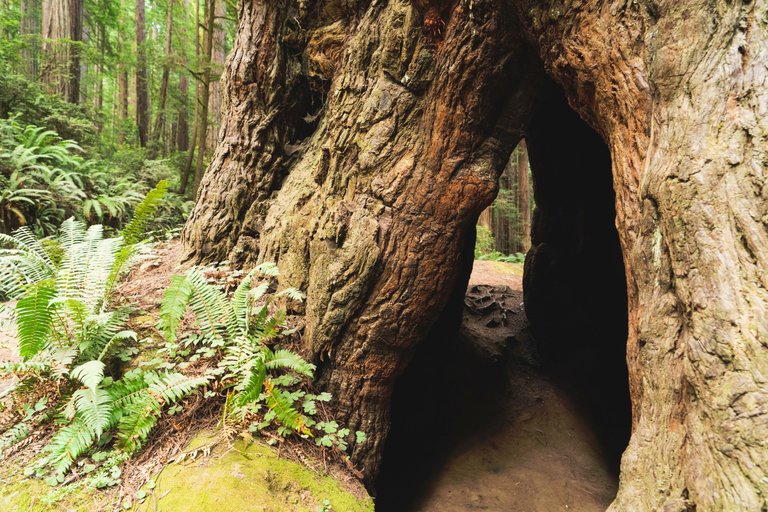 Source2
Yes, it's true that our parents traveled the paths we were about to step onto and venture down the unknown roads to wherever we thought was best for us. And to be honest, we did get a few "I Told You So" reprimands.
I also remember how it felt to be so totally and utterly wrong. But it was a learning experience. A lesson that no one else could teach us.
So when I had my own family, I promised myself that I would not do the same things that my parents did as far as telling my kids how to live their lives. Of course, we directed them in their younger years.
I remember when my son went to college. We dropped him off and everything seemed fine. We were happy on our way back home. We were already planning our return for when he would walk across the stage and graduate like our oldest daughter.
He was to come for a visit in two weeks. But after a week and not hearing from him, we started to wonder what was going on. He told us everything was fine. Then he eventually admitted during the end of the first semester during the holiday break that he didn't feel college was for him and didn't want to return. We were bewildered. We wondered why he went through the motions of applying and preparing to go once he'd been accepted.
So we urged him to give it another semester, and he'd change his mind. But he didn't. He said he had other plans for his life. It took us a couple years for it to really sink in that he was serious about not returning. Of course, we just knew he'd have a hard time in his life without higher education.
As parents, we were heartbroken that he didn't take the path we thought he should. But we had to step back from the situation and decided and let him live his life as a grownup. As I remember that episode in our lives, it reminds me of a poem I love by a famous author: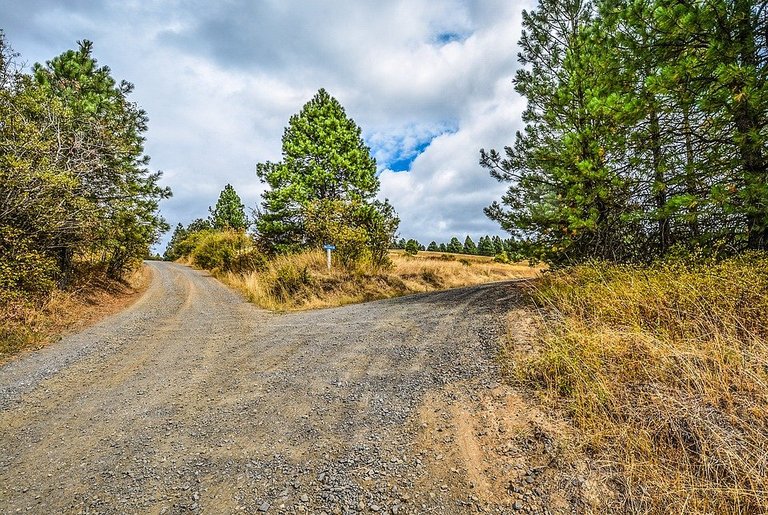 Source1

The Road not Taken
"Two roads diverged in a yellow wood
And sorry I could not travel both
...
...I shall be telling this with a sigh
Somewhere ages and ages hence:
Two roads diverged in a wood, and I--
I took the one less traveled by
Robert Frost.
Source3
I always wonder what his life would have been and where would it had taken him had he obtained a 4-year degree. But that path would have been familiar doing what others did before him. He wanted to go his own way.
No, he didn't get the 4-year degree we thought he should. He told us he was happy with his life. The one thing he did do that was a surprise to us was that he talked about the important of getting a higher education to his younger sister. He even suggested she attend the college that he didn't finish from.
Life is so funny sometimes the way things turn out.
He didn't make the amount of money we thought he should make. He didn't get the type of job we thought would suit him perfectly. He didn't marry the person we thought was right for him.
What he did do was he got a job that was perfect for him; made enough money to take care of himself; and found the right person for his personality.
And up until the day he passed away several years ago, we never had to say "I TOLD YOU SO!"

Thanks,
@justclickindiva
Happy rest of the week everyone with whatever you are working on.
---
SOURCES:
a) JustClickin logo created at CoolText.Com
b) Unless otherwise noted, all photos taken by me with my (i) Samsung Galaxy 10" Tablet, (ii) Samsung Phone, & (iii) FUJI FinePix S3380 - 14 Mega Pixels Digital Camera
c) Purple Butterfly part of purchased set of Spiritual Clip Art for my Personal Use
d) Separator Lines Free ClipArt Belt from Public Domain Vectors & ShadedLine from ClipArt-Library
e) All Tribe logos used with permission of Tribe Discord Channel admins.
Source1 - Image by kirkandmimi of Pixabay
Source2 - Photo by Dan Meyers of Unsplash
Source3 - Poem by Robert Frost. "The Road Not Taken" from Poetry Foundation




I SUPPORT THE FOLLOWING GROUPS: